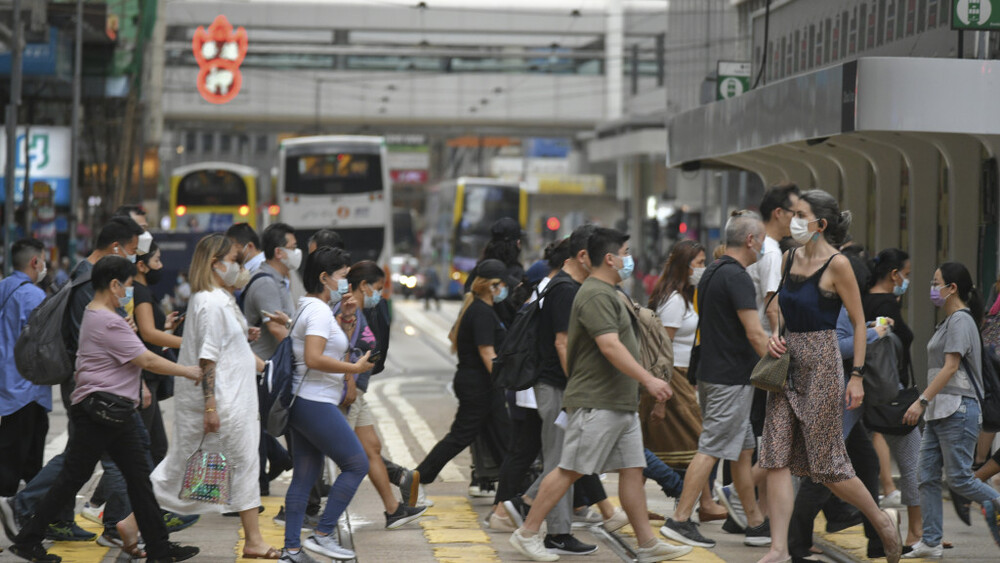 Majority of workforce losses in Hong Kong are young adults, says labor chief
The local labor force dropped by about 140,000 between the second quarter of 2020 and the second quarter of 2022, with a majority - around 78,000 of them - being young adults aged between 25 to 39, said labor chief Chris Sun Yuk-han.
This came as lawmakers raised concerns about the city's loss of workforce that resulted in a shortage of talent in different industries, also whether the government has measures that can precisely fill the corresponding job vacancies that have arisen from the workforce loss.

Among the 140,000 workforce loss, government statistics have shown that a majority of them are "associate professionals," which accounted for around 71,000 of the total.

In a written response, Sun said one of the primary reasons for the decline in the local labor force over the past two years is the significant reduction in people inflow caused by the global epidemic. 

"With the local epidemic coming under control followed by relaxation of inbound quarantine measures, people inflow will rebound. The tight labor force situation may be relieved in the future," he said.

Sun also noted that the government does not conduct tracking surveys on people leaving Hong Kong and is unable to ascertain their prior income and reasons for leaving.

Meanwhile, the labor chief said the 2022 Policy Address has announced a package of initiatives to trawl for talent, which include launching a Top Talent Pass Scheme, streamlining the General Employment Policy and the Admission Scheme for Mainland Talents and Professionals, and suspending the annual quota under the Quality Migrant Admission Scheme for two years.

"The government's target is to admit at least 35,000 talents annually with an intended duration of stay of at least 12 months through the talent admission schemes from 2023 to 2025. If the target is achieved, more than 100,000 talents will come to Hong Kong in the next three years, which can greatly alleviate the local workforce shortage," Sun added.