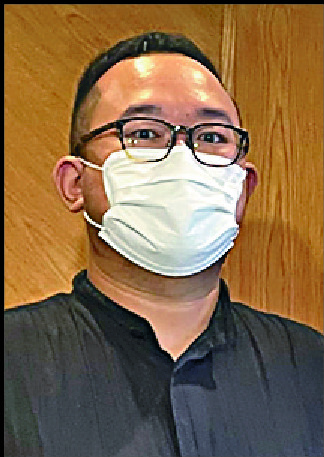 Mainland medics 'must defer to local doctors'
Mainland medical workers filling in for a labor shortage in Hong Kong will need to consult local medics before making decisions like discharging patients or changing prescriptions, Hong Kong Public Doctors' Association president Tony Ling Siu-chi said.
Ling's comment came after the 75 mainland medical workers, who arrived on Monday, were taken yesterday to their workplace - the community-treatment facility in the AsiaWorld-Expo on Lantau.

Ling said yesterday that from what he understands, mainland workers will be responsible for assisting the facility's patients but they have to consult local staff before making any decisions. Ling added that even though the mainland medics mainly hail from Guangdong and are well versed in Cantonese, there may still be communication difficulties when the medics interact with patients.

A Hospital Authority spokesman said yesterday that the mainland medics are employed as honorary staff, whose insurance coverage is the same as that given to its own employees. The authority will bear ultimate responsibility for any issues relating to treatment, the spokesman added.

Meanwhile, the chairman of patient-rights concern group Hong Kong Patients' Voices, Alex Lam Chi-yau, said the arrangement might result in complications with regards ot civil liabilities.

"Mainland medical workers are not registered in Hong Kong. Therefore, they are not supervised by the Medical Council," Lam said. "If patients file a complaint, the council will not be able to hand down punishment for them, which may affect the patients' claims for compensation."

Lam also suggested the mainland medical workers wear a name tag so as to be more easily distinguishable for patients and to facilitate easier communication.