City officials say authorities aim to increase number of elderly patients at AsiaWorld-Expo facility by 80 per cent over the next two weeks.
About 500 medical staff from mainland China have started working at full capacity at one of Hong Kong's coronavirus treatment centres as of Monday after becoming accustomed to the local systems and procedures.

City officials said authorities also aimed to boost the number of elderly patients at the AsiaWorld-Expo facility by 80 per cent over the next two weeks.

According to Hospital Authority Chief Manager Dr Larry Lee Lap-yip, mainland doctors and nurses who arrived in two batches over the past week have bolstered the site's treatment capacity of elderly patients.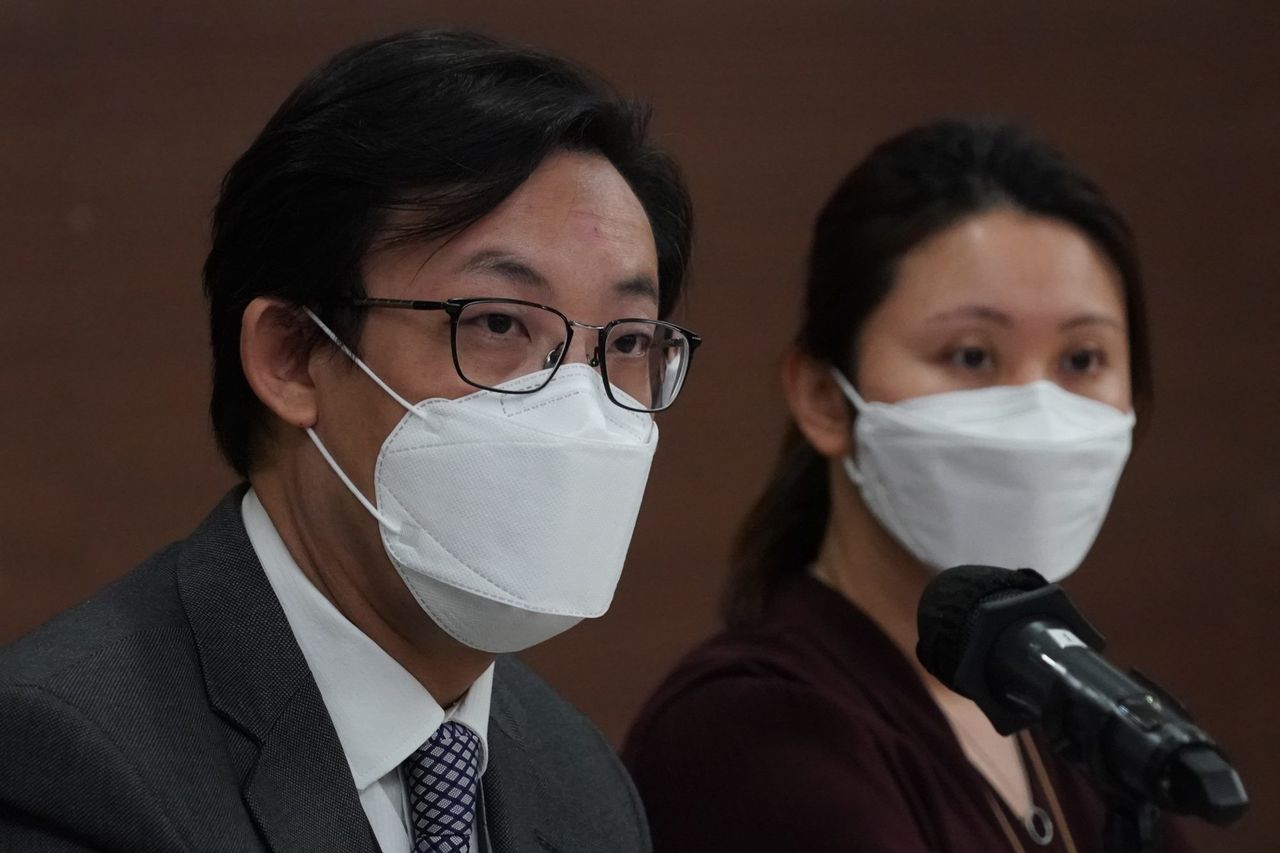 The Hospital Authority's Dr Larry Lee (left) and nursing manager Hayley Lam.

"With 20 [local] doctors and around 100 nurses initially, our operation capacity was that of six geriatric wards. Now with almost 500 more medical professionals from the mainland operating in full capacity today, we can take in more patients," he said.

The Hospital Authority aims to accommodate up to 450 patients over the next two weeks, with the facility currently treating about 250 patients in four of its halls.

The Social Welfare Department also manages an additional five halls as isolation facilities, with the site focusing on housing elderly Covid-19 patients with chronic illness.

Elderly coronavirus patients required more manpower to care for them as they were often bedridden and needed assistance to eat, Lee said.

The health official said the biggest challenge for the new collaborative arrangement involved mainland medical professionals adjusting to local computer management systems and prescription procedures.

"Mainland doctors' main tasks lie in prescribing medication and patrolling wards. They can also access patients' health history records. Since most of our systems are in English, we have introduced a new system interface, language input and templates in Chinese for mainland doctors," he said.

While local doctors had initially been tasked with teaching their mainland counterparts how to operate the computer system and ward patrolling, Lee said the latter group was fully proficient as of Monday.

"From today, mainland doctors work for 24 hours, just like our local doctors. This will increase the number of patients we can treat," he said.

However, local and mainland nursing staff are assigned different shift hours in accordance with the operating procedures under the Hong Kong and mainland health care systems.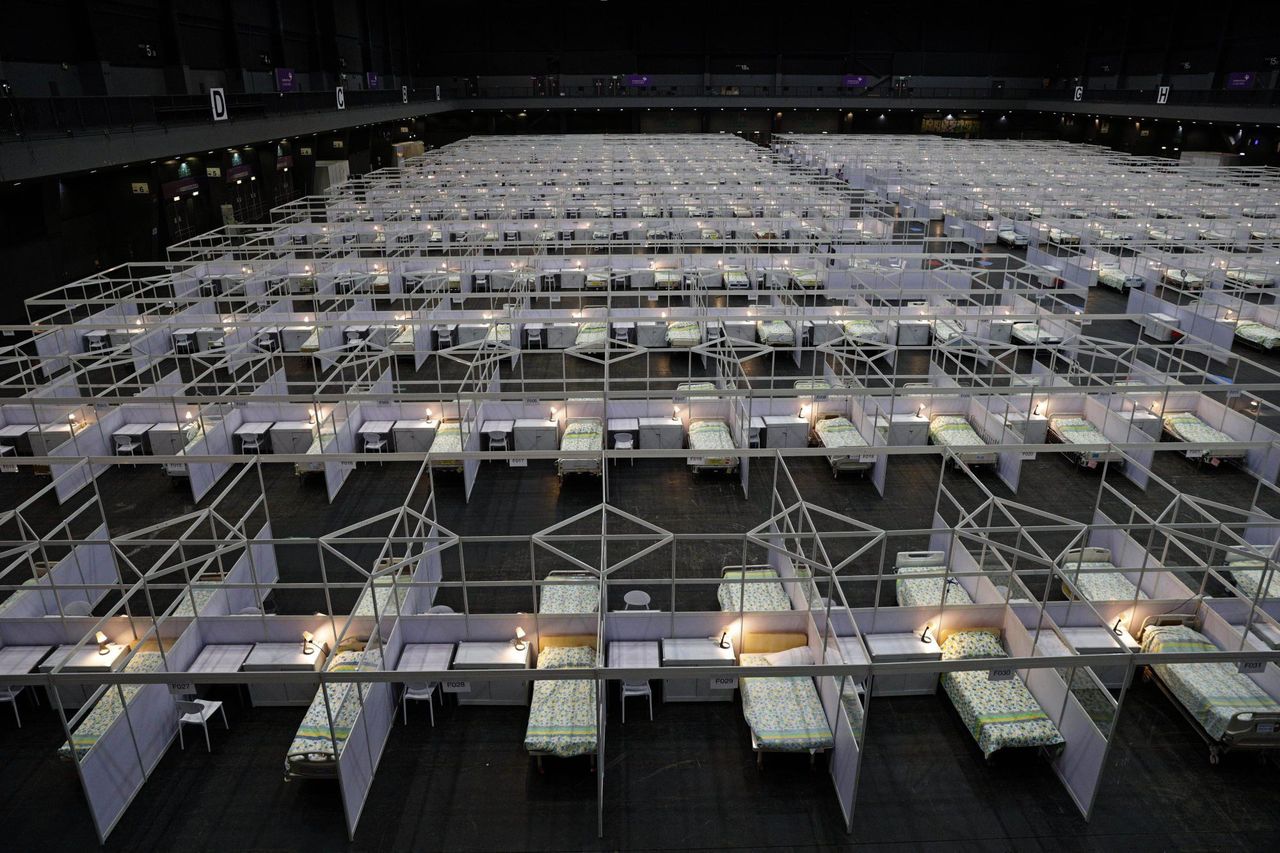 Authorities are looking to boost patient intake at the AsiaWorld-Expo facility in the coming weeks.

Mainland nurses work six shifts for four hours each in areas that require full protective gear, before returning to their hotels as a part of a closed-loop management system.

However, local nurses work fewer shifts for eight to nine hours each, moving between the high-risk treatment area and the command centre, which does not require protective gear. The latter only spend a maximum of three hours inside the treatment zone per rotation.

But Hayley Lam Choi-ha, nursing manager of the Hospital Authority, said changes to the shift system could be made if demand for it increased.

She said the division of labour between local and mainland nurses at the beginning had been scrapped, as both groups were needed to cover all aspects of daily care for patients, such as changing diapers, cleaning wounds and feeding residents.

The nursing manager said communication with mainland medical professionals had been smooth, especially when sharing experiences in caring for Covid-19 patients.

Daily valuation meetings were also held to discuss manpower allocation and areas for improvement, she said.

"Our approaches to work are more aligned than expected, that's because we are united by a common goal to fight the virus," Lam said.