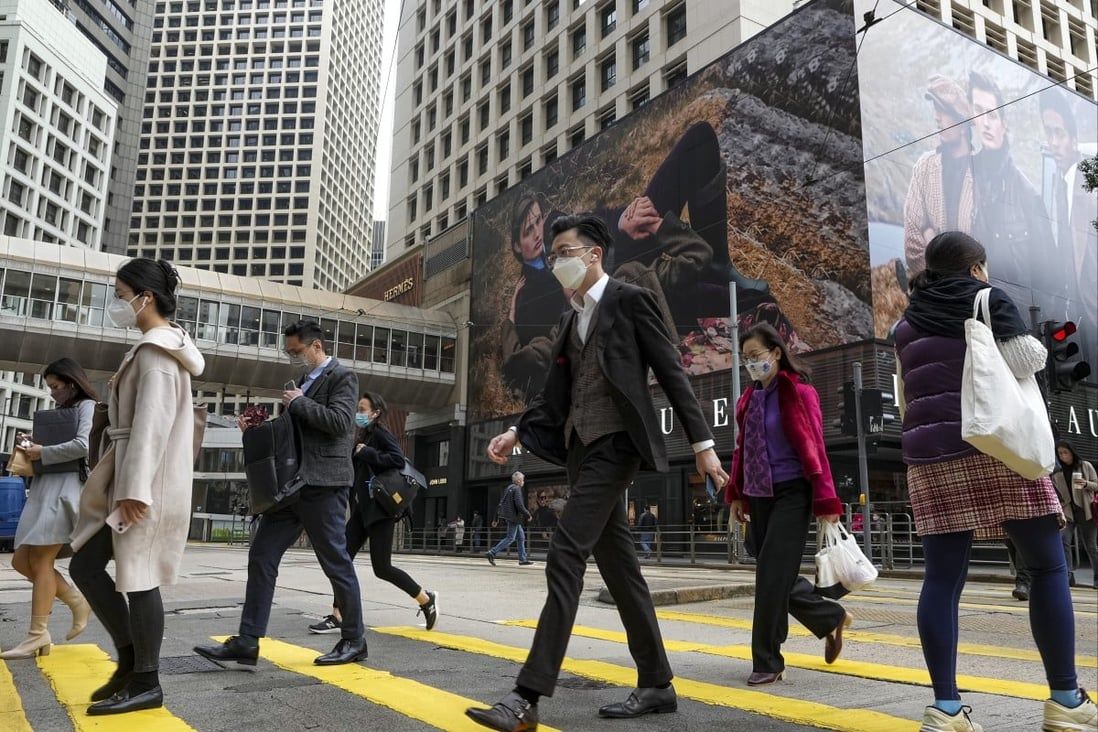 Mainland Chinese visitors flock back to Hong Kong to buy life insurance
The value of life insurance policies sold to mainland customers tripled last year from 2021, according to figures released on Friday, as the easing of travel restrictions late in the year allowed cross-border traffic to resume.
Hong Kong life insurance sales to mainland Chinese visitors are showing signs of a resurgence this year as the reopening of the border unleashes a wave of pent-up demand.

The value of such policies sold to mainland customers tripled last year from 2021, according to figures released on Friday, as the gradual easing of strict travel restrictions late in the year allowed cross-border traffic to resume.

And things are only getting better, according to Hong Kong based insurers.

Leading players including AIA, HSBC Life and Standard Chartered all reported strong growth of sales to mainland visitors in the first two months of this year after the full reopening of the border between Hong Kong and the mainland on January 8.

"In February, we have seen applications from mainland customers already surpassing pre-pandemic levels," said Edward Moncreiffe, CEO for Hong Kong operations at HSBC Life.

The company was the number one seller of life insurance policies last year with a market share at 24 per cent by new premiums, Insurance Authority data showed.

Moncreiffe is confident demand will remain high throughout 2023.

"With the borders now open and promotion campaigns to attract tourists under way, we are seeing strong evidence of pent-up demand for insurance from mainland visitors," he said.

The huge increase in sales to mainlanders in 2022 came amid a broader slump.

Total life insurance sales dropped 19 per cent, the biggest drop in two years, to HK$134.9 billion (US$17.29 billion), Insurance Authority data released on Friday showed.

That followed a 25 per cent jump in 2021 and a sharp fall of 23 per cent in 2020.

Mainland Chinese visitors, the biggest spenders on Hong Kong insurance policies before the pandemic brought cross-border travel to a standstill for the past three years, started to return to the city to buy products in the fourth quarter.

They spent only HK$2.1 billion, or 1.5 per cent of the total, on life and medical insurance policies in Hong Kong in 2022, the data showed. Though this eclipsed the amount in 2021 it was still a long way shy of the HK$43.4 billion in 2019, the last year before the pandemic.

The fourth quarter showed by far the strongest recovery. Mainlanders spent HK$1.1 billion on life policies in Hong Kong in the period, easily bypassing the first nine months when they spent a total of HK$1 billion.

This was because Hong Kong started dropping its hotel quarantine requirements in late September, with mainland China following suit in November, giving cross-border traffic a boost before the full reopening in January.

According to the Hong Kong Tourism Board, the number of visitors in January rose threefold from the previous month to almost half a million. In the whole of last year, 604,564 people visited the city – a fraction of the 55.9 million tourists in 2019.

The slump in insurance sales across the board last year was partly down to investors avoiding investment-linked insurance products amid market volatility. Such policies – a combination of insurance and fund products – saw a sharp fall of 51.6 per cent last year to HK$14.9 billion.

"The stock markets did not perform well last year, which has discouraged investors from buying insurance policies with investment features," said Selina Lau Pui-ling, CEO of the Hong Kong Federation of Insurers, the industry guild representing 138 insurance companies in Hong Kong.

Hong Kong's benchmark Hang Seng Index lost 15 per cent in 2022, while the Hang Seng Tech Index tumbled by 27 per cent. The CSI300 index, which tracks the largest 300 stocks in Shanghai and Shenzhen, fell by 21.5 per cent.