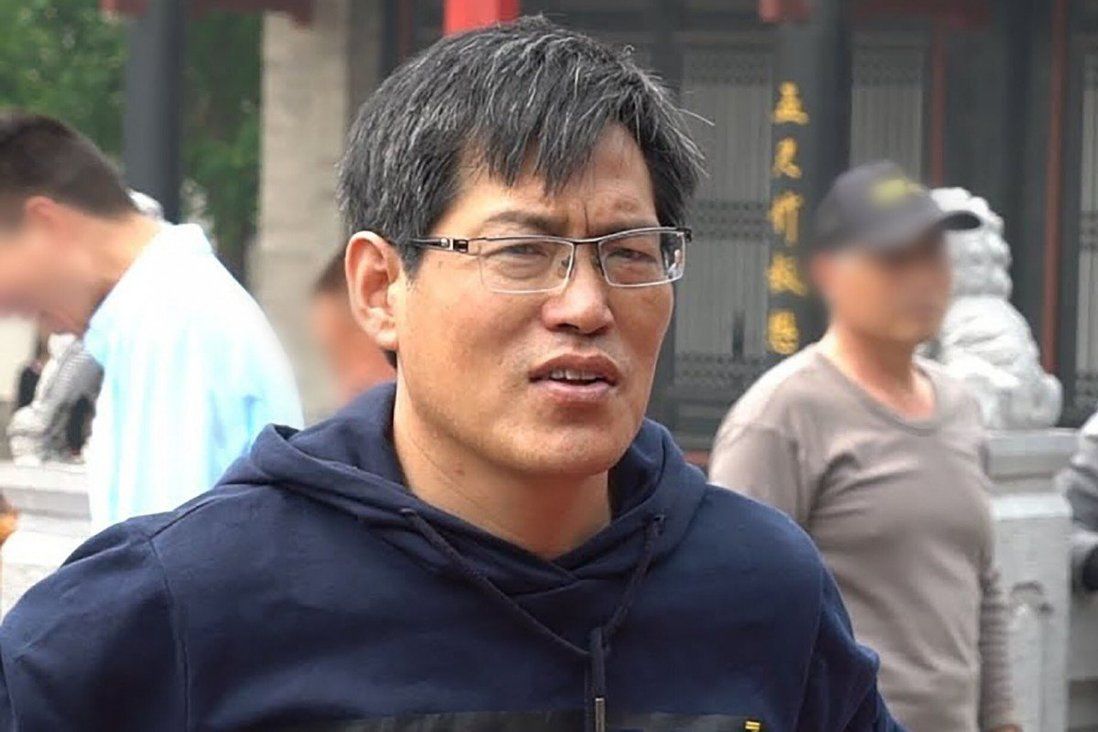 Mainland Chinese lawyer who tried to help Hong Kong fugitive loses licence
Lin Qilei was involved in defence of Hong Kong fugitives caught by national coastguard trying to flee to Taiwan last year.
Mainland Chinese authorities have deregistered a third human rights lawyer involved in the defence of Hong Kong fugitives caught by the national coastguard while trying to flee to Taiwan last year.

Lin Qilei revealed on Sunday that the Beijing Municipal Bureau of Justice had written to him saying it had decided to revoke his licence.

The lawyer was hired by the family of university student Kok Tsz-lun, one of 12 Hongkongers arrested and jailed by mainland authorities after trying to flee prosecution in August 2020 over their roles in anti-government protests the year before.

According to the letter, the bureau said the decision to revoke Lin's licence was due to his inability to secure a job at another firm after the one he headed, Beijing Rui Kai, was deregistered by the authorities for six months.

It said Lin could apply to review the decision within 60 days or launch a legal bid at Tongzhou District People's Court within six months.

Lin tweeted he was scornful of the authorities' suggestions and noted he had previously been ignored by the Tongzhou court after attempting to appeal against the move to deregister his law firm.

"The court neither received [my] submission nor responded," he said. "I have preliminarily lost my confidence in law."

There was nothing he could do, Lin said, when "even laws could not stop shameless acts".

Two other lawyers, Lu Siwei and Ren Quanniu, who represented family's of the fugitives, also lost their licences.

Both said they were subjected to an unprecedented level of pressure throughout the four months they were involved with the Hong Kong defendants, including being urged to quit the case, told to refrain from speaking to the media and even had the premises of their law firms searched.

The authorities previously accused Ren, based in Henan province, of breaching lawyers' regulations in a 2018 case in which he represented a follower of Falun Gong, a spiritual group banned on the mainland as it was deemed a "cult organisation".

Lu, meanwhile, was accused of "repeatedly making inappropriate remarks on the internet" for a long period of time and in May was barred on national security grounds from leaving the country to attend an American fellowship programme.

In December last year, mainland authorities returned two young suspects who were among the 12 to Hong Kong without charge, with a Shenzhen court jailing the remaining 10 for between seven months and three years following a closed-door trial.

Eight of those were sent back to Hong Kong in March, while two others are still serving their sentences on the mainland.

Nine of the 10 fugitives who were sent back to Hong Kong were charged with an additional count of perverting the course of public justice for trying to flee, on top of the charges they already faced in connection to their roles in the civil unrest.