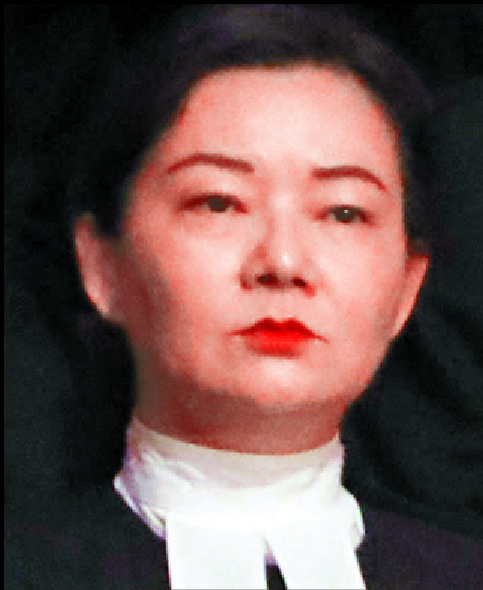 Magistrate errs in unrest case
A Tuen Mun magistrate seriously erred in a social unrest case, "led astray by her persistent but erroneous view" in sentencing the defendant to a mental hospital, a panel of judges that handles complaints has ruled.
But Chief Justice Andrew Cheung Kui-nung and two judges yesterday ruled as unsubstantiated three complaints against Debbie Ng Chung-yee and two other magistrates who handled 2019 unrest cases.

In response to the complaint against Ng, the three-strong panel said she "committed a serious error" by denying the defendant bail and sending him to a psychiatric center in a police assault case.

The defendant, 29-year-old primary school teacher Yeung Pok-man, was sentenced to nine weeks in jail for kicking a police sergeant in the stomach when he was stopped and searched by officers at a Sheung Shui protest in November 2019. Yeung's appeal was rejected.

Ng was accused of being biased toward the police as she found their witnesses credible even though their evidence was inconsistent and conflicting.

The complainants said Ng "held serious prejudice" against Yeung as she revoked his bail and remanded him to Siu Lam Psychiatric Centre, and "shouted" at Yeung to stop him from supplementing his evidence in court.

The panel said there was no factual basis that Ng favored the police. However, the panel "strongly disagreed" with Ng's order.

It added that Yeung never said he was suffering from any mental illness when he committed the offense.

"The magistrate was led astray by her persistent but erroneous view that the defendant's thought was so ridiculous that he must have some mental problem, which clouded her judgment when she made the order," it said.

"It was plainly a wrongful exercise of her judicial power and must have caused considerable stress to the defendant. Although there is no sufficient basis to objectively support a conclusion that the magistrate deliberately abused her judicial power or acted maliciously, this decision fell short of the high standard expected of her."

Cheung agreed that Ng committed a serious error and strongly advised her to reflect on her handling of the case to avoid committing similar errors in future.

The judiciary also said two complaints against West Kowloon magistrate Veronica Heung Shuk-han and Eastern magistrate Cheang Kei-hong were not substantiated. Heung was accused of being impolite to the defense counsel after she jailed 60-year-old driver Si Chun-ying for assaulting cops in January. Cheang was accused of wrongly convicting Chan Hoi-man, 22, and being biased after the conviction and sentence was overturned.