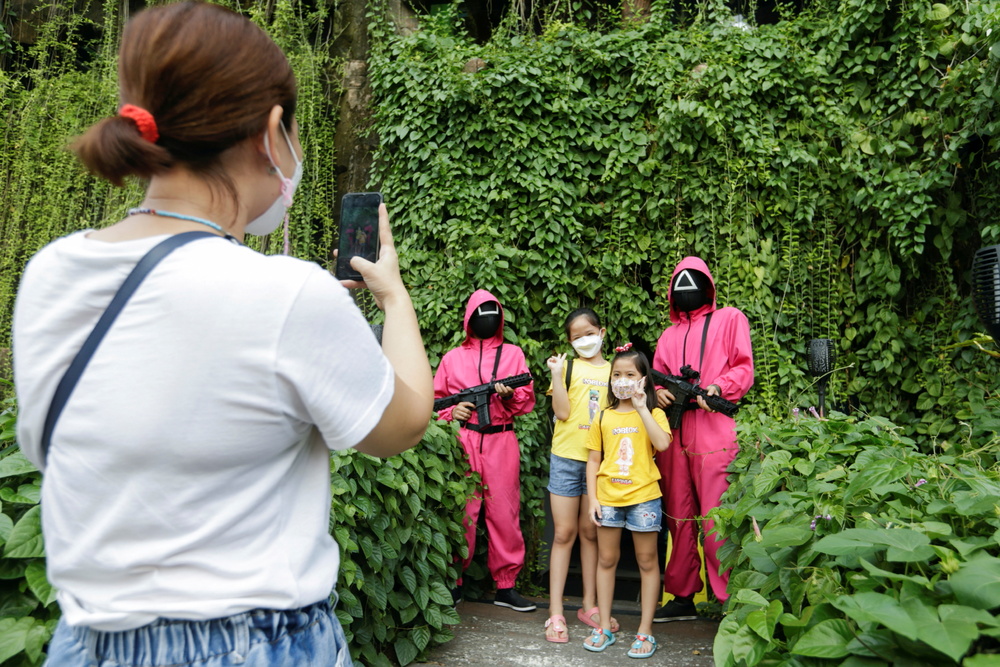 Macau's education bureau warns students against Squid Game
Netflix's latest hit TV series "Squid Game" has attracted concerns from Macau's education department, which warns teenagers not to imitate the violent and gruesome scenes in the show.
Without explicitly naming the show, the Education and Youth Development Bureau of Macau only referred it as "XX Game" in a statement released on Monday.

It said the show is rated as not suitable for young persons and children, as they may be affected by the violence or twisted values shown in the show.

The bureau also reminded youngsters not to imitate the scenes in the show that involve inappropriate actions and behaviors.

It called upon teachers and parents to help teenagers distinguish what kind of shows are suitable for their age and mind. Parents should especially keep an eye on what kind of programs youngsters watch when they are at home during the suspension of classes.

The bureau encouraged parents to talk to their kids about how they should spend their time on the internet, or keep them company when watching certain shows.

Data showed that "Squid Game" broke records, with over 132 million viewers having watched at least two minutes of the show in the first 23 days it premiered. The TV series is now worth about US$900 million (HK$7.02 billion), according to relevant documents.