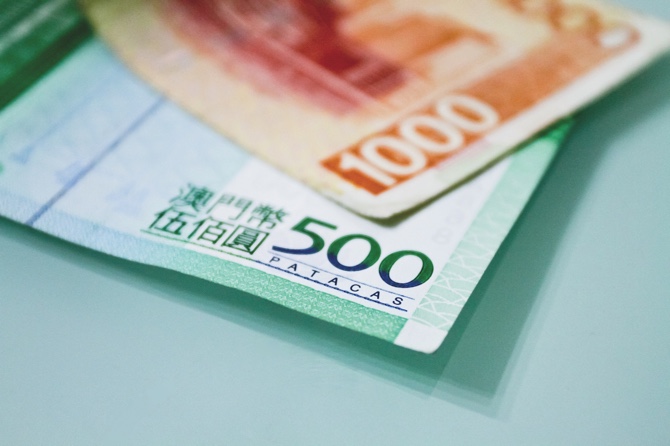 Macau residents to benefit from electronic voucher scheme worth MOP 5 billion
An electronic voucher scheme worth 5 billion patacas will be rolled out to Macau citizens, foreign employees and foreign tertiary students starting from May as part of a city-wide economic stimulus package, Macau announced today.
This comes as the SAR announced on the same day that a cash handout worth 7.2 billion petacas will be distributed to both permanent and non-permanent residents of Macau next month -- three months in advance of the usual July release.

The eight-month voucher scheme, which aims to boost Macau's domestic consumption by three times, works on a "consumption first and obtaining vouchers later" principle.

For each 50 petacas an eligible applicant consumes, he or she will be given five electronic vouchers worth 10 petacas each.

And for every 100 petacas the applicant consumes, he or she will be issued with ten electronic vouchers worth 10 petacas each.

But the usage of the vouchers is also restricted.

The applicant is allowed to use one voucher worth 10 petacas for each 30 petacas he or she consumes.

Meanwhile, the applicant can use two vouchers worth 10 petacas each for each 60 petacas he or she consumes.

The vouchers have to be used within 15 days, and the upper limit for the value of vouchers one can receive is capped at 600 petacas per month and 200 petacas per day respectively.

As for elderly people who struggle with using electronic vouchers, the Macau authorities have thrown in 567 million, allowing citizens aged 65 or above to enjoy a consumption discount up to 5,000 petacas using their "senior citizen card" from May.

For every 30 petacas they consume, they can enjoy a ten petacas discount, whereas for every 60 petacas they consume, they can enjoy a 20 petacas discount.

Similarly, the Macau government has dropped 120 billion petacas in order to boost the SAR's tourism.

From April to December, each eligible Macau citizen will be given 280 petacas of travel subsidy for venturing out in the city, whereas 200 petacas of hotel subsidy for staying at local hotels.

In the meantime, in the third round of Macau's economic stimulus, each qualified permanent resident of Macau will be issued with 10,000 petacas in cash, while each non-permanent resident will be given 6,000 petacas starting from next month.

Separately, the Macau government will spend 334 million, 1 billion and 14.9 billion on strengthening vocational training, tax breaks and other social welfare respectively.

In Hong Kong, HK$5,000 electronic coupons is expected to be released to 7.2 million Hongkongers through digital platforms by this summer at the earliest, despite the government is yet to spell a timetable.