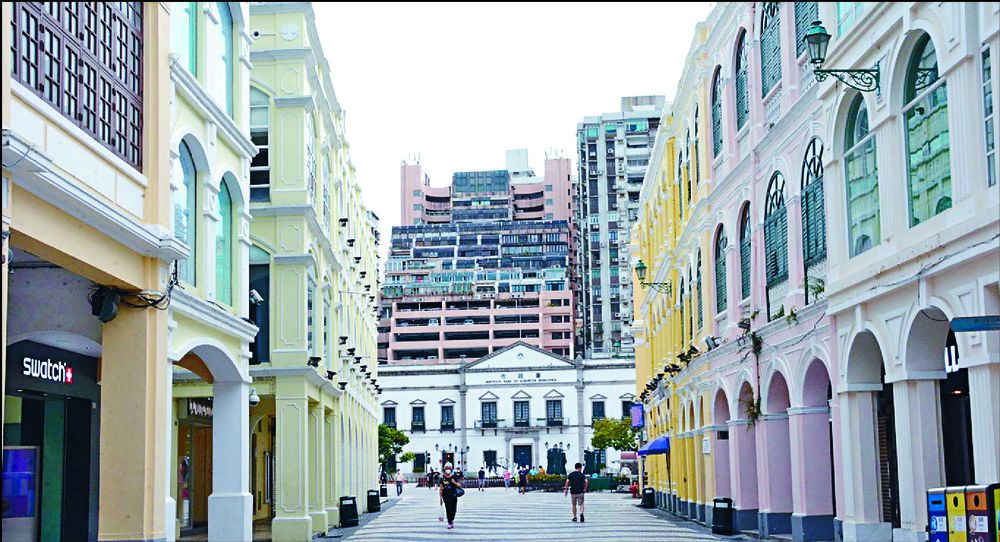 Macau drops proof-of-jab requirement for travelers as HK caseload hits 6,000
Inbound travelers to Macau will no longer be required to present Covid-19 vaccination proof in order to be allowed entry after authorities lifted the policy yesterday.
However, they must still present a negative polymerase chain reaction test result and observe quarantine, which is currently seven days in a hotel for arrivals from Hong Kong.

However, the policy shift does not mean vaccination is being taken lightly, authorities said, adding the requirement is only being lifted because most arrivals have already been triple jabbed. As such, they noted, the requirement only causes inconvenience to travelers.

The gambling hub reported five imported and zero locally-transmitted cases on Wednesday.

The news came as Hong Kong reported 6,054 cases, with 5,811 locally transmitted and 243 imported.

The figure marks the highest daily caseload in over four months.

The Centre for Health Protection's Chuang Shuk-kwan said: "The number of cases involving the Omicron BA.5 subvariant has been on the rise recently and it could become the dominant strain in Hong Kong," adding the proportion of BA.5 cases has increased to 27.2 percent as of Monday while around 9 percent were carrying the BA.2.12.1 subvariant.

Further, 36 schools reported 48 cases yesterday, involving 38 students and 10 staff. Six more care homes - four elderly homes and two homes for the handicapped - also reported a total of nine cases.

Five deaths were logged, involving four men and one woman aged between 50 and 92. All five had been chronically ill.

The Hospital Authority said more elderly patients have been admitted to public hospitals recently. It added such patients will only be sent back to residential homes if they have a CT value higher than 30 - indicating a low viral count. Those with CT values lower than 30 will be transferred to holding centers, the authority's chief manager, Gladys Kwan Wai-man, said.

Kwan's comments came after elderly-affairs veteran Grace Li Fai said public hospitals have been sending seniors with low viral counts back to care homes.

In one case, Li claimed, an elderly patient suffered from reemerged symptoms after getting sent back to her care home and over 20 residents had to be quarantined, of whom three were subsequently infected.

But Kwan denied Li's allegations, saying that while the other care-home residents had been sent to an isolation center, none of them tested positive.

Respiratory expert Leung Chi-chiu also weighed in, saying elderly patients' symptoms and viral loads could be suppressed after taking oral drugs but they can still be infectious after returning to care homes.