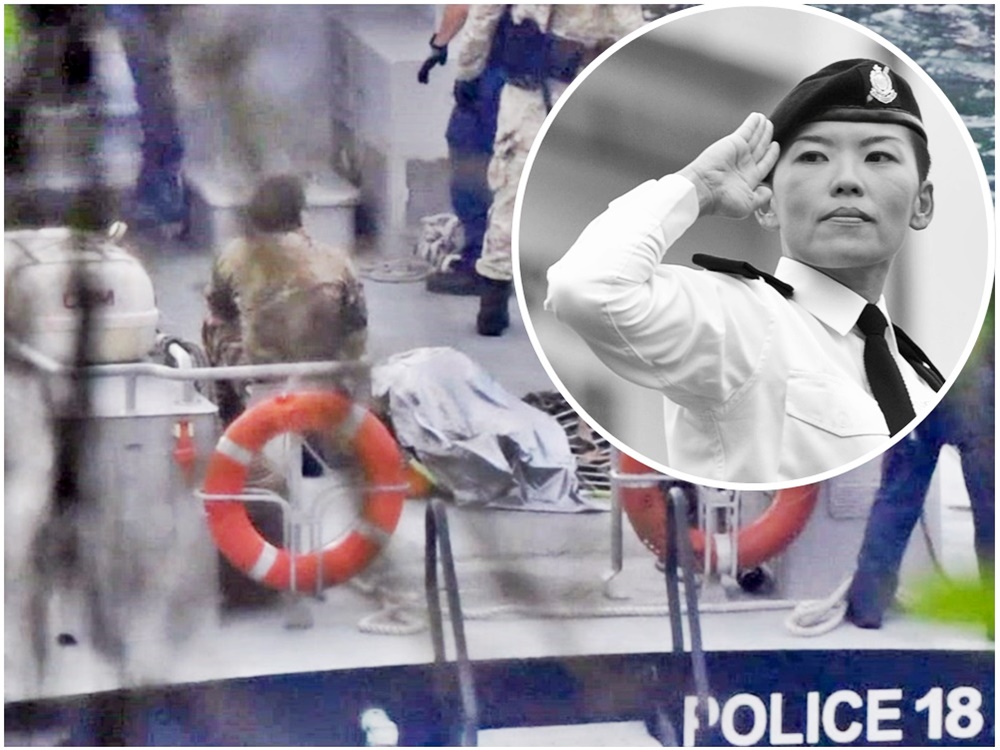 Ma On Shan cop suspended after mocking death of marine police
A cop in Ma On Shan was suspended from duty after he mocked the death of marine poice Lam Yuen-yee, just a day after two firefighters faced disciplinary action for the same remarks they made.
Police said a male officers from Ma On Shan Police Statoin was suspended from duty as they found netizens teasing the death of Lam. It was understood that the cop once said Lam "deserved that" on social media.

Police added that the force highly values the discipline of officers and such behaviors will not be tolerated. The incident will be followed in a serious manner, the force added as well.

According to other reports, an assistant officer from Correctional Services was also suspended from duty. He alleged post a photo on Instagram, saying that "it is called satisfaction when millions of people cheered over something bad that happened on a person."

Sources said the Correctional Services have transferred the case to police upon hearing the news. The department has yet to comment on the issue.

Yesterday two firefighters were suspended from duty, who also said Lam "deserved" her fate and "had it coming". The firemen were said to be among a group people who said the death of Lam "calls for celebrations and popping champagne".

Lam was leading a marine police team to chase smugglers in the waters near Tuen Mun on Saturday. She and three other officers fell into sea after a boat crash. Only the three officers were found and Lam went missing. Her body was then found on Monday.