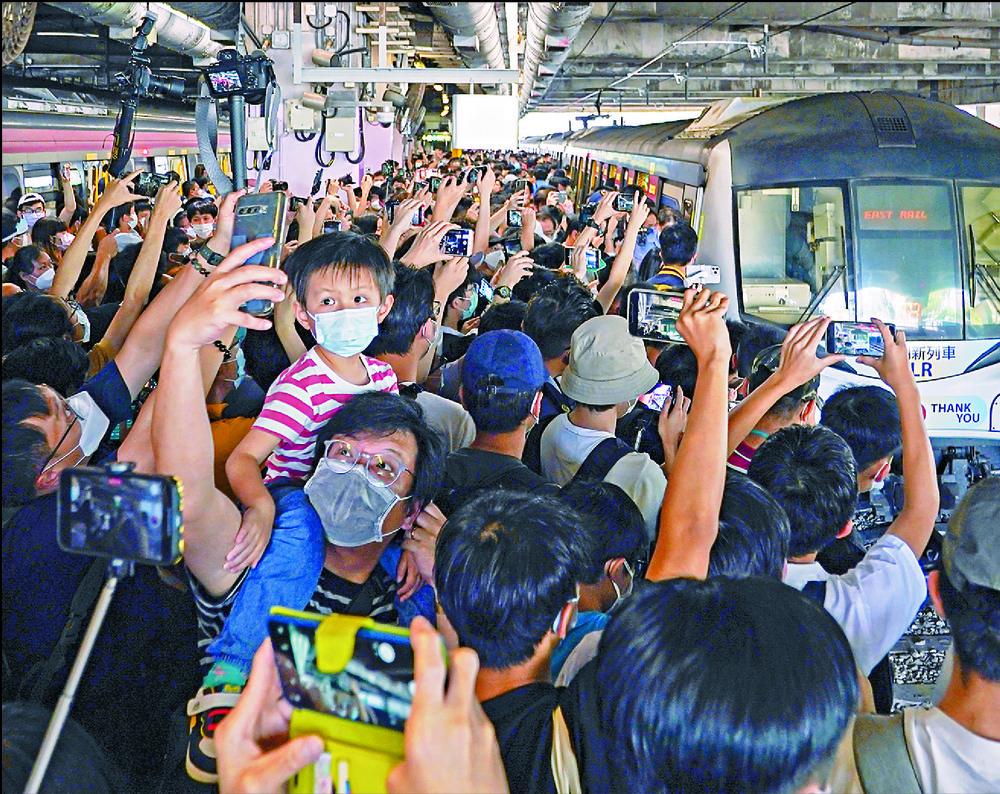 Luohu Port to get East Rail, high-speed rail linkups as $1.16m study scheme kicks off
The Luohu Port border crossing in Shenzhen will be reconstructed to cater for a future East Rail Line extension to the north, with Shenzhen having started accepting tender offers for a 990,000 yuan (HK$1.16 million) study on the project.
The tender exercise for the study into the mainland side of the Lo Wu crossing that has been in use since 1986 ends on May 17.

According to documents from transport authorities, the revamped crossing will be the southern end of the Ganzhou-Shenzhen highspeed railway, with room set aside for connections to the East Rail Line.

This will pave the way for the Northern Metropolis envisioned in policy to be connected with China's highspeed railway network.

News of the reconstruction came as train services in Hong Kong proceeded smoothly on the first day of the East Rail Line operating with nine instead of 12 car trains ahead of the line's extension.

In the morning rush hour, it was not too crowded on the platform heading toward Hung Hom at Tai Wai station, with most passengers able to board the first train that arrived.

But there were groups of passengers at times who insisted on boarding in the first few cars even though there was room at the back of the train, and they had to wait for the next train as they were full.

This came despite MTR Corp deploying staff to divert and encourage passengers to cars at the back.

The MTRC acted to streamline boarding amid doubts over whether the nine-car trains can meet passenger demand once the line's cross-harbor extension starts services on May 15 to Admiralty station through the new Exhibition Centre station.

Lawmaker and former MTR station manager Gary Zhang Xinyu suggested the rail operator increase the frequency of East Rail Line services to two minutes in peak hours.

"If the frequency is two minutes per train during rush hours, the carrying capacity of the nine-car trains will be roughly equal to that of 12-car trains running at three-minute intervals," he said.

He said MTRC should get prepared, as the line is presently holding up with there being no inbound visitors, but once the cross-harbor extension commences service, there will be more bus commuters switching to the East Rail Line.

The news came as the MTRC announced the signing of three agreements with the government and the Kowloon-Canton Railway Corp on the operating the extension for a 10-year period.