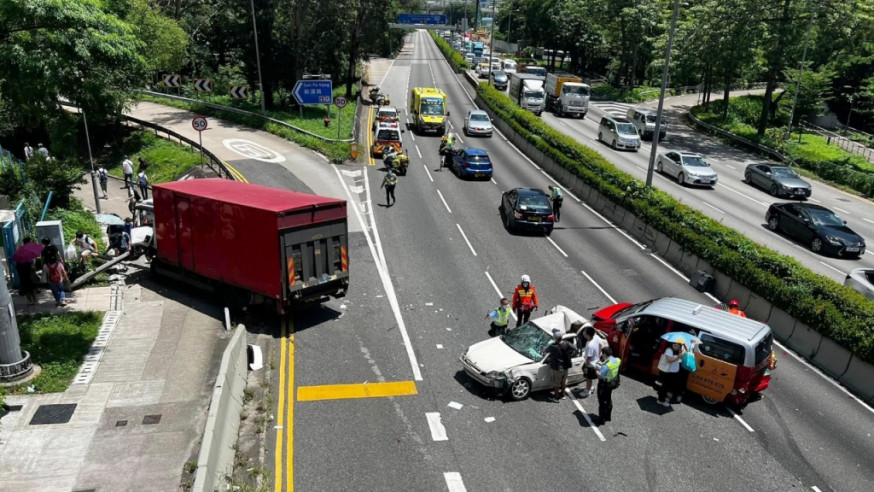 Lung Cheung Road reopens after six injured in five-car pile-up
A severe traffic incident Saturday afternoon that involved five vehicles in Wong Tai Sin saw six people injured as all driving lanes on Lung Cheung Road heading to Kwun Tong were once closed.
As of 2.20pm Saturday, all driving lanes on Lung Cheung Road have reopened.

The incident occurred around 12.30pm Saturday on Lung Cheung Road near Diamond Hill MTR station. It once caused a traffic jam on the highways that was extended to the Lion Rock Tunnel.

According to photos uploaded on social media, the rear end of a white private car was crushed, and the front of a taxi was severely damaged, while a truck crashed into the fence railing by the left and mounted onto the sidewalk with parts scattering on the ground.

Two other private cars – blue and black – could be seen pulled over in the middle of the road ahead of the taxi and the white car.

The truck driver sitting by the sidewalk was treated by paramedics. Meanwhile, the female taxi passenger was admitted to hospital as she sustained an injury to her head which bled.

The cause of the incident has yet to be confirmed, awaiting police investigations.