Individuals will be allowed to keep more phonecards as authorities ease up on earlier proposal
Mike Lo is mad about lucky phone numbers, and loves it when they run in sequence, such as 123456, or include repetitions, like 8887878.

At one point, he amassed more than 300 smartphone SIM cards with numbers he fancied, but managed to whittle his hoard down to about 150. It is a hobby that costs him about HK$100,000 (US$12,890) a year to charge and renew contracts to keep the phonecards.

So he was shocked in January, when the government proposed making SIM card registration compulsory, with people having to provide real names and personal data, and limiting individuals and businesses to having only three prepaid SIM cards from each service provider.

The proposal was aimed at regulating anonymous pay-as-you-go cards that allow criminals to evade detection when committing offences such as phone scams.

The proposed cap of three prepaid SIM cards from each service provider per user meant Lo could keep only about 80 from his collection. Hong Kong has four major telecom companies and 24 virtual network operators which sell SIM cards.

Recalling his dismay, the founder of the Lucky Number Collector Club on Facebook said: "It meant I'd have to resell some of my beloved phone numbers to reduce my collection."

Lo, in his 40s and director of cybersecurity services for Wizlynx Cyber Security, heaved a sigh of relief when commerce minister Edward Yau Tang-wah announced this week that the proposal would be relaxed to allow 10 phone cards per individual and 25 per business from each operator.

The change means individuals can keep up to about 280 cards.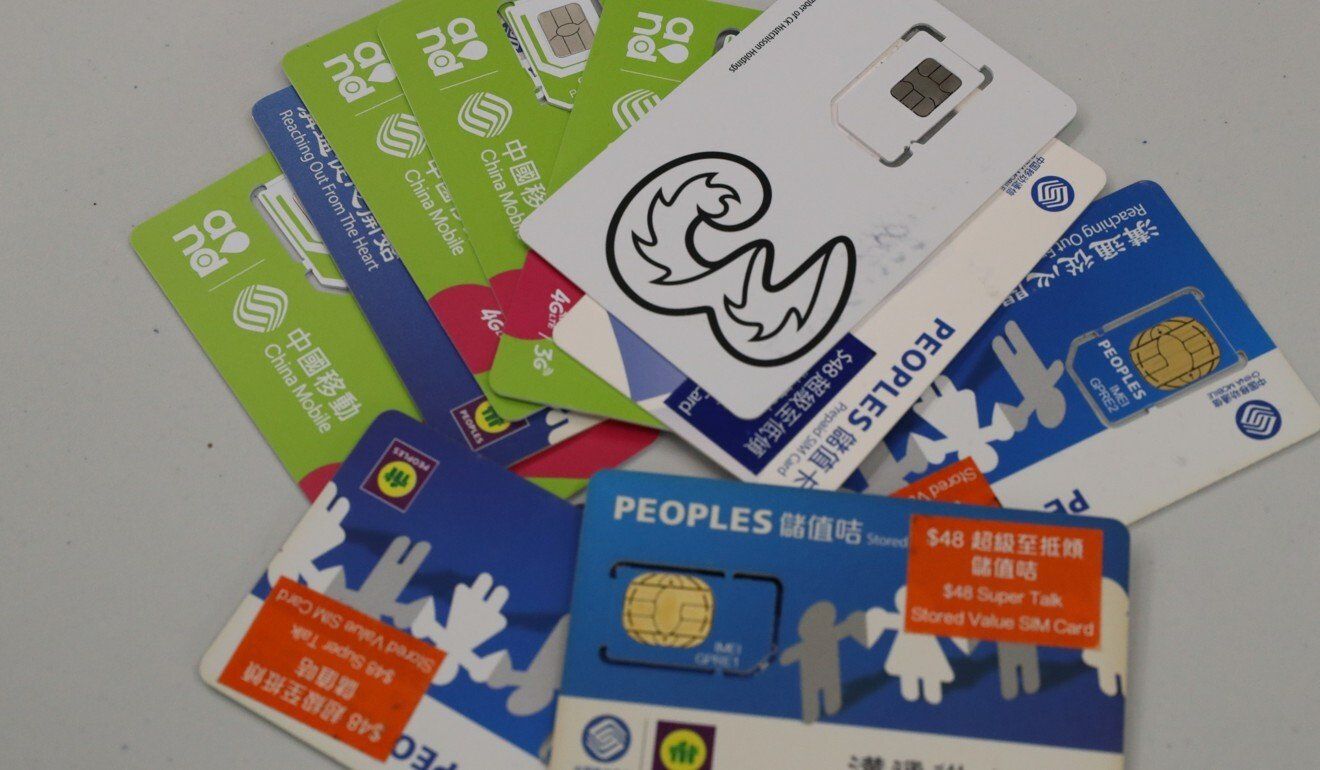 Hong Kong has new legislation to regulate the use of SIM cards.

"I can keep more cards now," said Lo, who has been collecting cards for more than 20 years.

But, like everybody else, he will have to comply with the new registration requirements.

The new law is expected to take effect on September 1, and telecom service providers will have 180 days to implement the fresh rules. Users will have between March 1, 2022, and February 23, 2023 to register.

However, the new scheme does not dampen Lo's interest in collecting special numbers, most of which he has never used. His favourites include a phone number that ended with 012345.

"There is no useful purpose for collecting these special phone numbers. I don't collect them for speculation but purely out of interest," he said.

Comparing himself to people who like shoes, he said: "They will buy countless pairs but they may never wear them."

He spends about HK$100,000 a year to keep his cards, as he must pay to recharge them before their expiry date, or the telecoms firms ask him to sign up for two-year plans.

He said telecom companies reserve some special numbers for VIPs, and their two-year package can be as high as HK$1.5 million.

Some Chinese consider the number eight to be auspicious, because the number "eight" sounds like the word for "rich". So a phone number with 888888 is considered exceptionally lucky.

"There have been people offering rare phone numbers for sale for over HK$30 million," Lo said.

Another collector, Ken Chan, 28, a telecoms company salesperson, owns more than 20 SIM cards and spends about HK$12,000 a year on them.

The changes on registration and the limit for individuals have little impact on him.

"I only look for meaningful phone numbers such as those matching my family members' birthdays or my wedding anniversary. Some numbers are reserved for my children," he said.

"The only problem for me now is that I have to manage my SIM cards and transfer some of them to other telecoms firms to avoid exceeding the limit per company. This will increase my administrative fees," he said.

He expected the new scheme to hit the business of telecoms companies and retail outlets, especially those on Apliu Street in Sham Shui Po, specialising in electronic goods.

Some have criticised the scheme, saying it is a move to enable the authorities to track citizens, while others have raised different concerns.

Roy Law Kwok-ming, chairman of Hong Kong Wireless Technology Industry Association, said the government should not impose a SIM card cap on companies as many firms needed multiple phone cards for employees or for business purposes such as developing software or applications.

"Software or app developers need to use a lot of SIM cards to conduct testing," he said. "Companies such as logistics firms need a lot of SIM cards for their drivers."

Law agreed, however, that Hong Kong needed the compulsory registration system to combat crime.

In 2020, police handled 1,193 cases of phone scams in which tricksters bagged a total of HK$574 million. Telephone fraud is a trans-jurisdictional crime, according to police, and criminals often call their victims from outside Hong Kong.

"Hong Kong is actually lagging behind other jurisdictions when it comes to putting in place a real-name registration system for SIM card users. Macau, Singapore and many European countries have already rolled out a similar scheme," Law said.