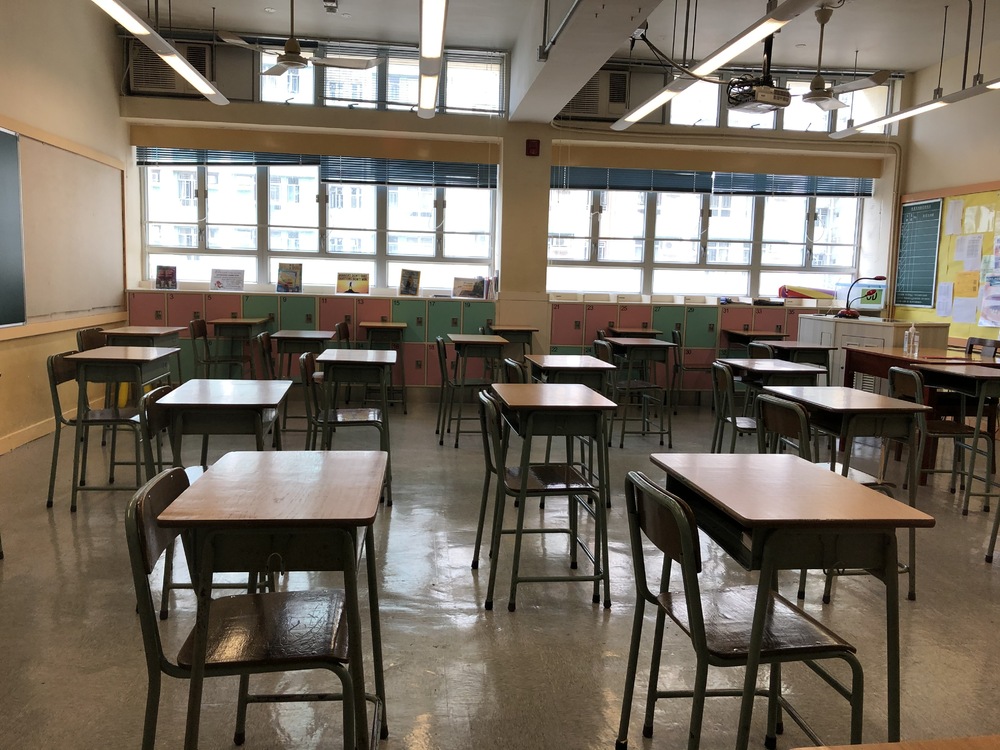 'Kneel and bow': Police probe possible bullying at Hung Hom primary school
Police are investigating a possible bullying incident at a Hung Hom primary school after a video surfaced showing a pre-teen boy being forced by his peers to kneel and bow. Police arrested a 13-year-old boy and a 12-year-old boy for further investigation.
The incident came to light after the 11-minute video was circulated among students of the school. The parents of the bullied schoolboy then filed a report to the police.

It was understood the primary five schoolboy, 11, was bullied by his classmates due to the fact that he was skillful at playing a certain mobile game.

However, some said the 11-year-old had it coming after he made fun of a classmate by editing a photo of the classmate and sharing it online in early April.

Sources said the classmate then decided to take revenge by asking a bully from their grade to help sort things out.

It wasn't until last Friday when the Hung Hom school resumed in-person classes that the 11-year-old was forced to head to a park near Hung Fai House of Hung Hom Estate by four of his peers, including the bully and the classmate.

The group threatened the boy with breaking his mobile phone, forcing him to kneel and bow to apologize for his wrongdoings, with the whole process filmed.

The school management was alerted of the incident after the video surfaced, and has since met with the bullies and the 11-year-old on Monday to conduct inquiries.

The incident was reported to the police force yesterday afternoon. Officers have classified the case as criminal intimidation and no arrests have been made so far.

The Hung Hom primary school declined to comment on the incident.