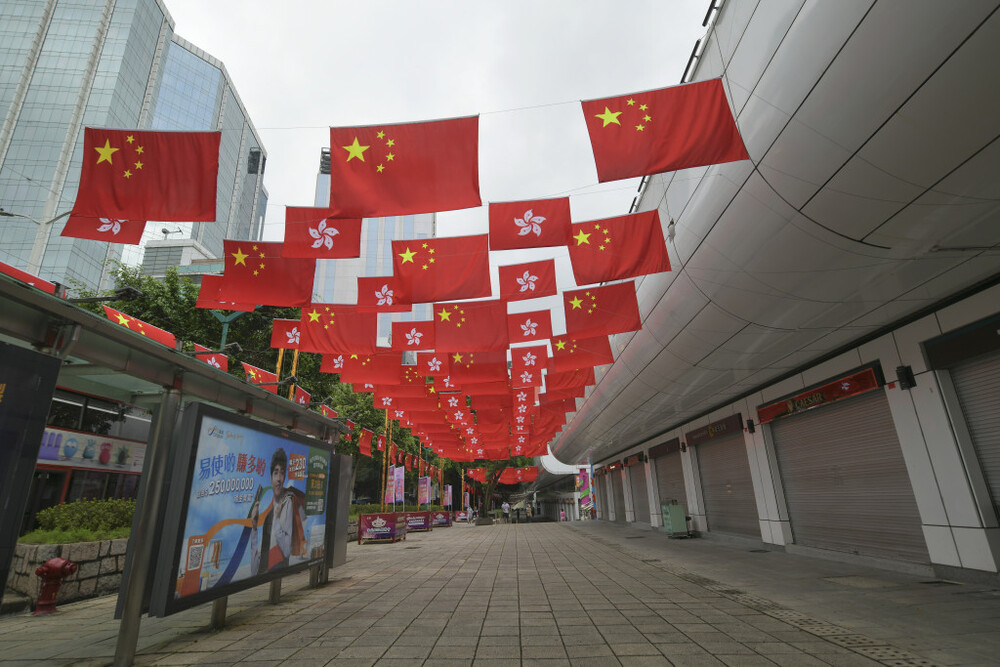 'Human error but no political intention' involved in national anthem blunder
Government officials claimed that the incident of the national anthem being misplayed at a rugby tournament was out of human error but involved no political motivation, according to the investigation.
Secretary for Culture, Sports and Tourism Kevin Yeung Yun-hung said on Saturday that the investigation into the national anthem incident is ongoing, and the authorities believe there is no evidence to suggest that the incident was deliberately conducted or politically motivated.

Yeung added that the government meant not to punish any athletes but ensure that the national anthem and flag receive the proper respect called for and prevent any similar errors from happening again, citing the Hong Kong Sports Federation and Olympic Committee having issued a guideline for Hong Kong athletes' conduct toward the national anthem and flag when taking part in matches.

His speech came after Chief Secretary Chan Kwok-ki briefed yesterday that he received in-person apologies from Asia Rugby President Qais Abdulla Al Dhalai during his visit to Hong Kong from Dubai.

"The incident was due to human error, entirely without any political or malicious intent, by a junior member of the local organizer," said the president.

Chan claimed yesterday that the Hong Kong government strongly deplores and opposes the incident, and that, as the tournament's lead organizer, Asia Rugby is responsible for ensuring the national anthems of all participating teams receive the proper respect warranted.

Police commissioner Raymond Siu Chak-yee said today that the national anthem blunder is still under investigation by the force's Organised Crime and Triad Bureau, claiming the police have gotten in touch with some employees of Hong Kong Rugby Union.

"We may seek communication with international police or South Korea's police department for further information," he added.