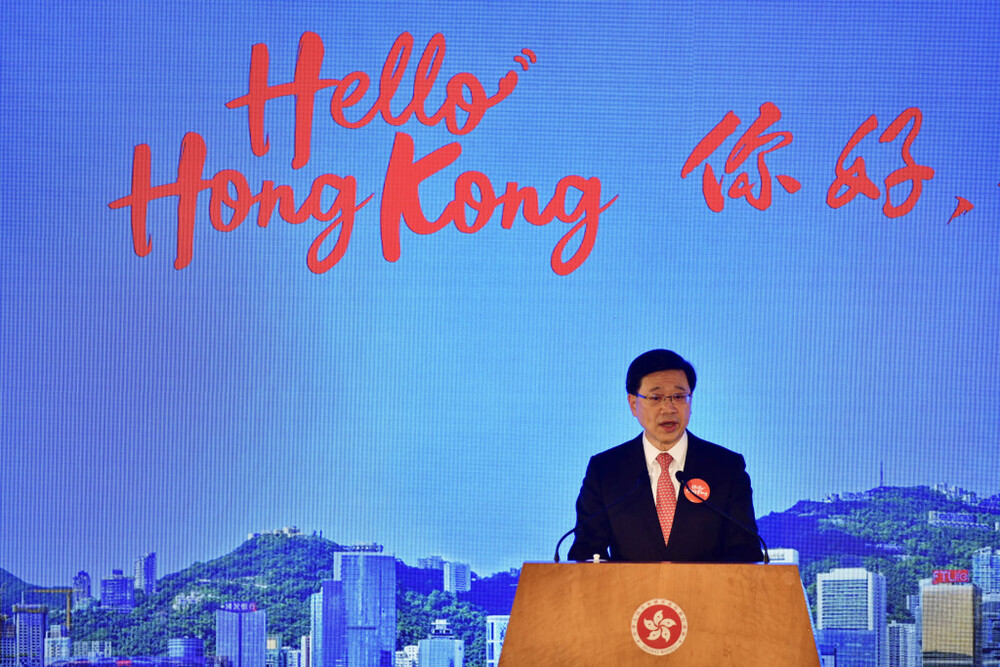 'Hello Hong Kong' campaign to offer 500,000 free air tickets starting March
Now is the best time to travel to Hong Kong to experience life, chief executive John Lee Ka-chiu said as the SAR government officially commenced the "Hello Hong Kong" global promotion campaign on Thursday, offering 500,000 air tickets to tourists overseas.
"The 'Hello Hong Kong' campaign will focus on four major areas that will put the international spotlight on Hong Kong again," Lee said during the opening ceremony.

"First and foremost, we have prepared 500,000 free air tickets to welcome tourists from every part of the world to Hong Kong. This is probably the world's biggest welcome ever."

The free air tickets will be distributed by home-based airlines Cathay Pacific, HK Express, and Hong Kong Airlines, according to Fred Lam Tin-fuk, chief executive officer of the Airport Authority Hong Kong.

"The free giveaway will start on March 1 and last for about six months. Airlines will distribute the tickets in phases and launch different promotional events," Lam said.

An additional 80,000 air tickets will be given away to Hong Kong residents in the summer, Lam added. Those living in the Greater Bay Area will also be given another 80,000 tickets in total.

Meanwhile, Lee spoke of different attractions in the city, including the M+ Museum, the Hong Kong Palace Museum, the Peak and Ocean Park, and said the SAR will be hosting sporting and outdoor events in the next two months like the Hong Kong Marathon and the Hong Kong Sevens tournament.

The city leader called on every citizen to welcome tourists from the mainland and overseas and allow them to experience our passionate hospitality.

"I will personally carry the promotional messages of our proudest as the world's freest economy and China's international financial center when I visit Saudi Arabia and the UAE in the coming week," Lee also said.

Financial Secretary Paul Chan Mo-po said the promotion campaign is only the start, and there is nothing that can stop the SAR from moving forward.

"We can expect the economy this year will definitely be better with the number of travelers and cargo capacity on the rise," Chan said in a press conference later.

A task force on promoting Hong Kong's advantages led by Chan convened its first meeting a few days earlier, the finance chief noted. He continued one of the focuses is for the SAR to walk outside and invite guests.

Authorities also played a promotional video featuring famous celebrities, including Aaron Kwok Fu-shing, Sammi Cheng Sau-man, and Kelly Chen Wai-lam, saying hello to tourists and calling on them to come visit.