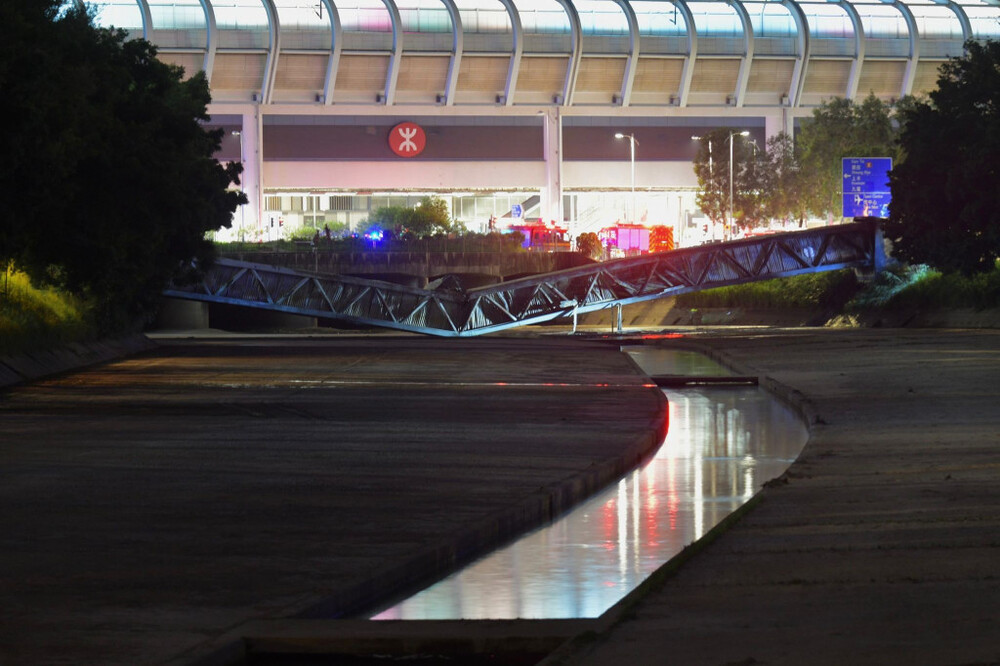 'David versus Goliath' in HK$6,500 food compensation claim against CLP over N.T. blackouts
A Hongkonger was slammed by CLP Power Ltd as being "unreasonable" after he filed a writ against the power giant to seek over HK$6,500 in compensation for the food in his fridge that went bad due to the massive blackouts in New Territories West last June.
The writ was filed last August to the Small Claims Tribunal by Tin Shui Wai resident Lo Po-sang and listed CLP Power Hong Kong Ltd as the defendant.

Deputy adjudicator Avery Chan Ka-hang adjourned the case to March 23 to pass a verdict.

Lawyers for CLP especially pointed to a list of food and drinks provided by Lo, which included 10 cartons of milk – each weighing 1.5 liter – and slashed back at Lo that he would have to consume two cartons of milk every three days, citing the general 12-day shelf life.

The CLP side slammed that the writ was unreasonable and lacked legal and factual support. It also asked the tribunal to turn down the filing of the writ.

CLP added it can cut the power supply under reasonable circumstances, like foreseeing any incidents, and it has no responsibility to provide power continuously. CLP also challenged that Lo had no evidence that the food went bad because of the power outages, and Lo didn't submit any statement.

CLP doubted that the photos of the food were not dated, and there was no evidence that the food was kept in a fridge before or at the time of the outages, pointing out that the fruits and vegetables in the photos were not rotten.

Meanwhile, Lo described the case as a "David versus Goliath" and believed CLP was responsible for notifying users when it cut the power supply.

Yet, CLP didn't explain to users about the malfunction of the cable bridge, and the case could be seen as CLP refusing to provide power.

"If I knew why [the cable bridge malfunctioned], I would not have brought so many things home," said Lo.

Lo continued that it was his habit in the U.S. to buy many servings of food at once as he would not go to the supermarket every day, and he drank a gallon of milk every day back then.

Lo added it was a waste that his food and drinks were spoiled due to the blackouts.