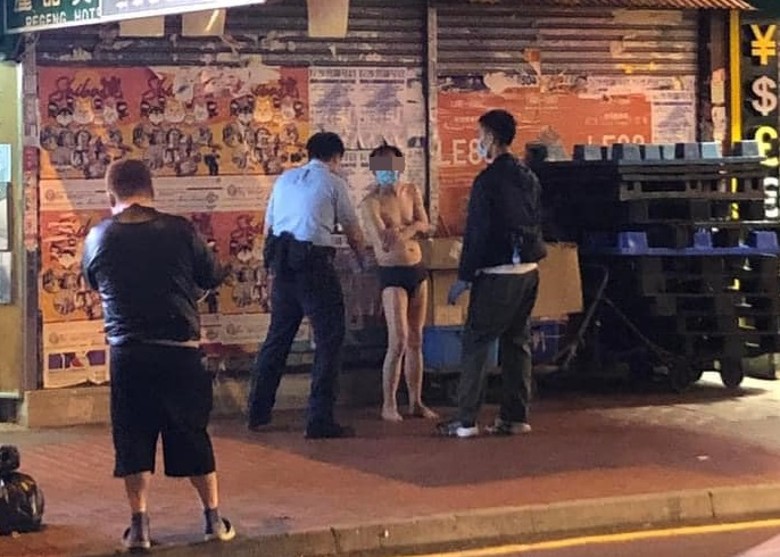 'Briefs' meeting in Mong Kok as police hand out mask to man in underwear
A "briefs" meeting took place in Mong Kok on Friday night where a man wearing only a piece of underwear was sent to a hospital after two police officers questioned him and gave him a mask.
According to a photo uploaded onto social media, their "meeting" took place on Shantung Street near Tung Choi Street in Mong Kok late Friday night. The man was wearing only a pair of briefs and folded his arms when two officers – one in plain clothes – intercepted him.

It was understood that police first responded to a suspected robbery case on Sai Yeung Choi Street South around 11pm on Friday and confirmed that the case was related to rent issues.

When officers later left the scene, they spotted the man in underwear nearby, approached him and gave him a mask.

The man didn't reveal to officer any reason for being on the street in only a piece of underwear and failed to present his identification document.

Officers then called an ambulance and sent him to a hospital for further examination.

The incident soon drew the attention of the internet.

A netizen wrote that, "You need not wear your clothes but you must put on a mask." Another joked that if the man had all his clothes stolen after going for an evening swim.