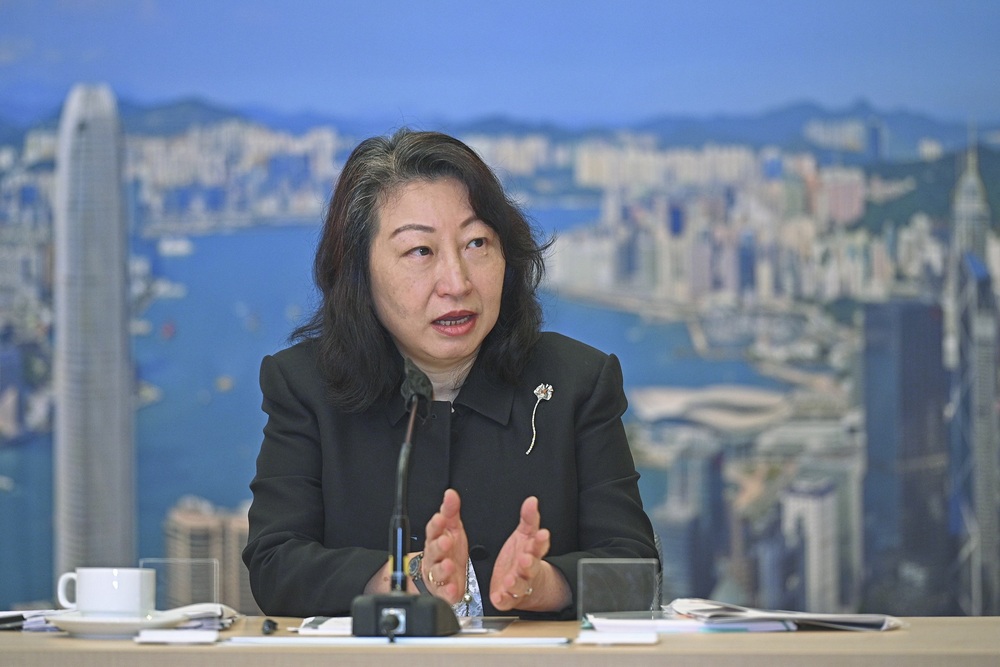 Lowest popularity score for Teresa Cheng among senior government officials
Popularity rating for Secretary for Justice Teresa Cheng Yeuk-wah has dropped to only 27.7 marks, the lowest among all senior government officials, according to a latest survey.
The research team from Hong Kong Public Opinion Research Institute interviewed 1,002 citizens aged 18 or above via telephone from August 9 to last Thursday.

Results showed that the support rating for Cheng is 27.7 marks, and her net popularity is negative 39 percent points. Her support rating is also the lowest among senior government officials.

Critics slammed Cheng as the head of the Department of Justice for not safeguarding the rule of law, while the hearing of certain cases had let the public down. They added Cheng didn't explain the national security law clearly to the public after it was imposed, which made people think that she failed to do her part of the job.

As for Chief Executive Carrie Lam Cheng Yuet-ngor, her popularity rating stands at 35.1 marks. It has not changed much from half a month ago.

However her rating has again registered a record high since early June 2019, with 35 percent of respondents giving her zero mark. Lam's net popularity stands at negative 46 percentage points.

The survey recorded 66 percent of no confidence vote in Lam as well, while only 20 percent of vote of confidence was spotted.

The data also revealed that the support ratings of Chief Secretary John Lee Ka-chiu and Financial Secretary Paul Chan Mo-po stand at 35.3 marks and 41.3 marks respectively.

The net popularity for Lee is negative 11 percentage points, while that for Chan is positive four percentage points.