Prison visits have been suspended since early February as coronavirus tears through inmates and staff, making letters only way for families to keep in touch.
Katey* has checked her postbox every day since she was first barred from visiting her husband in prison on February 5 over fears of an outbreak of Covid-19 cases.

Those fears have since come to pass, with the coronavirus penetrating the walls of detention facilities and spreading like wildfire among staff and inmates, prompting the Correctional Services Department (CSD) to not only cancel all family visits, but also all legal visits starting last week.

With face-to-face meetings off the table until further notice, inmates have been required to communicate with their families through letters instead.

Katey pores over every single word her husband writes to her, but with delays affecting the postal service, the mail travels slow – she only just received over the weekend letters her husband mailed in mid-February.

The wait has become increasingly unbearable for her and others who have not seen or even heard from their loved ones behind bars for more than a month.

Some have also begun to question whether the CSD is doing enough to keep open the lines of family support that inmates need to stay mentally healthy.

"Love is what sustains them," said Katey, whose husband has been remanded in Stanley Prison since last year while awaiting trial. "How can they hold on if they are cut off from their family ties and exchanges with them?"

While she appreciates the department is coping with extra work, Katey has become part of a growing group of people calling on prison authorities to do more to maintain the family support inmates need.

The CSD said the contingency arrangements were necessary after about one in eight of the 8,000 people detained tested positive for Covid-19, and more than 1,000 staff were taken off the front lines after either contracting the virus themselves or being listed as close contacts.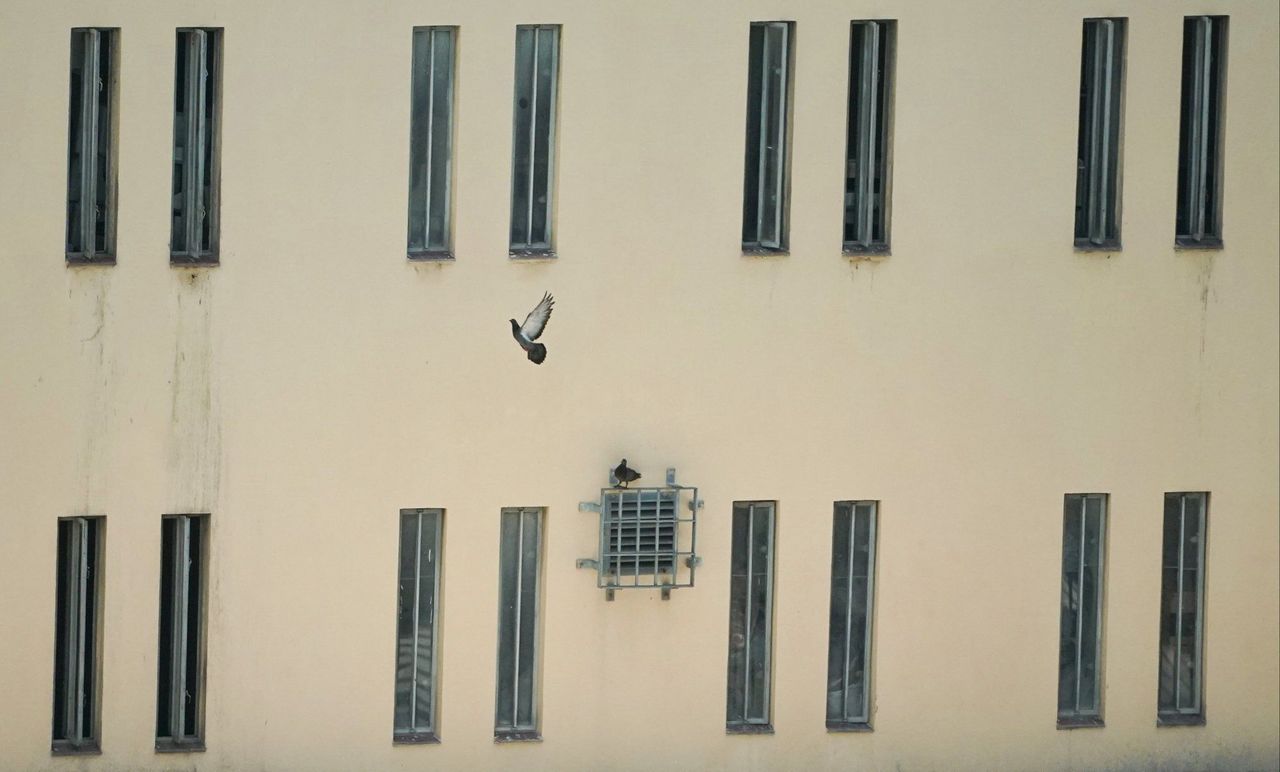 About 1,000 prisoners have contracted the coronavirus, and an equal number of staff have either fallen ill themselves or been listed as close contacts.

But in a recent open letter, a group of unnamed families urged authorities to consider allowing them to get in touch with their loved ones through virtual visits or phone calls instead of just letters.

They also called for a more transparent system for updating desperate families on inmates' health at a time when the pandemic has added another layer of uncertainty.

Katey said she had received scant details from CSD staff about how her husband was faring ever since visits were cut off.

When she was told by CSD staff, without elaborating, that he had been put in isolation after being categorised as a close contact, she was left to wonder whether he was all right. But a few brief calls from prison officers were as close to her husband as she could get over the past few weeks, and she seized on even the barest scraps of news.

"Even knowing that he has been exercising [in his cell] and reading, I am elated," she said.

Amy*, whose son is also remanded while awaiting trial, said the last time she and her husband heard from him was when they visited on February 4.

The visits had been important to the family, with Amy's son getting updates on his father, who has a chronic health condition, and she and her husband getting progress reports on how their son was doing in his remote bachelor's degree programme.

But the news they have had in the past month came when a CSD officer called to ask whether they still wanted their son to get takeaway food rather than the prison diet, which is allowed for prisoners who have not yet been convicted.

"If the arrangement remains until March 20, it will have been a long time since we have had any exchanges, and I will have no idea whether he is still fine or not," Amy said, urging the CSD to consider allowing phone and video calls.

She said the prison authority had also reduced the frequency with which families could send inmates supplies from once a week to once every three, but the cap on how much they could give each time had not been adjusted accordingly, she said.

"Even though the Omicron variant has been widespread and visits should be kept to a minimum, with which we agree, the CSD should still at least do something," Amy added.

Some lawyers have also spoken out against the suspension of legal visits, warning it would have an undesirable effect on justice, particularly since the CSD last month stopped taking detainees to court for trial so it could carry out mass testing at prison facilities.

The judiciary's decision to adjourn almost all court proceedings until April 11 dealt a further blow to remanded inmates' rights to a timely trial.

The affected cases range from petty to politically charged, including ones involving national security allegations and 2019's anti-government protests.

Bar Association chairman Victor Dawes said they had written to the CSD to express barristers' concerns and would work closely with the department to ensure the rights of detainees were not infringed.

Hong Kong prisons allow jailed foreign nationals to make international calls, but local ones are forbidden. Virtual visits are also available for relatives and friends who have difficulties in physically showing up at prisons "due to age, pregnancy, disabilities or other special reasons", according to the CSD's website.

Former opposition lawmaker Shiu Ka-chun, who specialises in inmates' rights, said the current situation provided a good opportunity for the CSD to review its arrangements.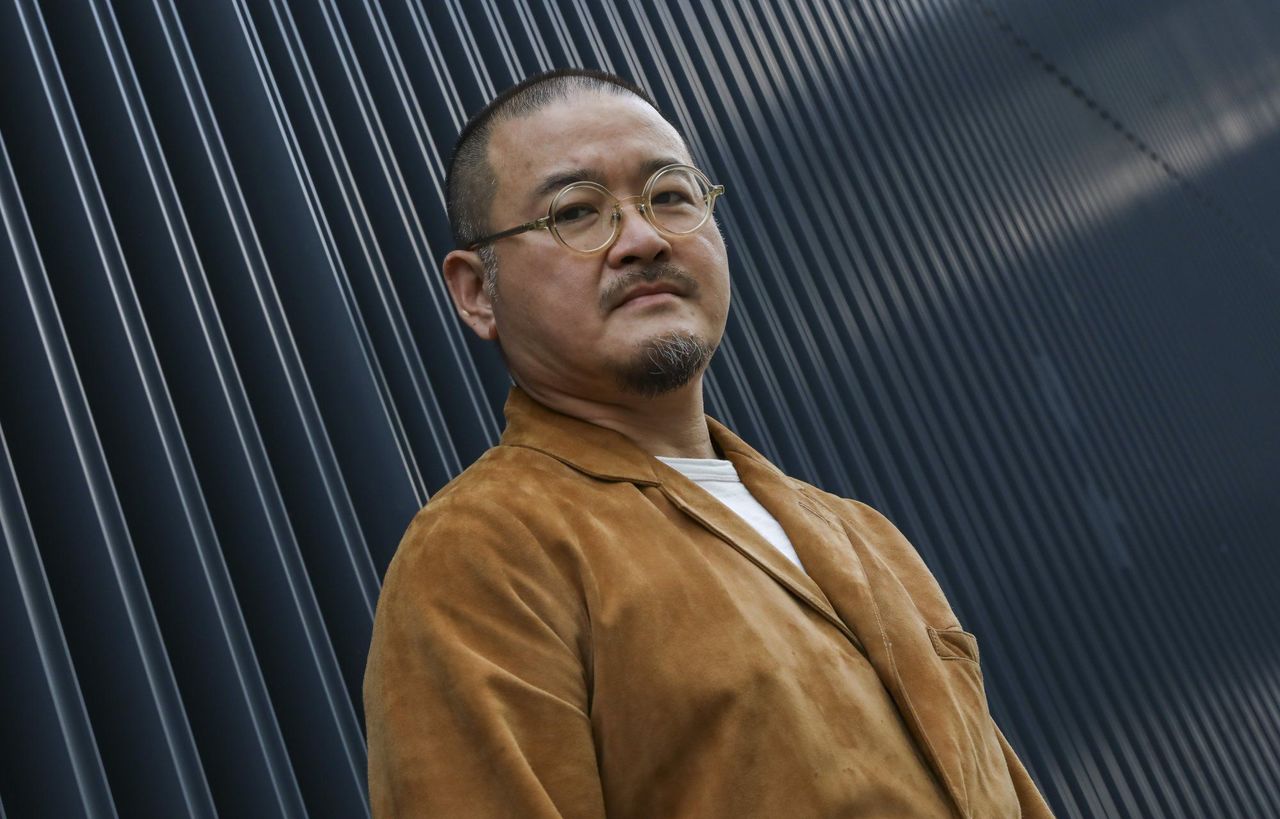 Former lawmaker Shiu Ka-chun.

He said the virtual visits had long been criticised as they could only be done at either the Mongkok Counselling Centre or another venue in Lai Chi Kok, meaning some – for instance, elderly family members and the bedridden – were still excluded.

"Virtual meetings do not require very advanced technology and the threshold is actually very low," Shiu said. "Why can it not be more user friendly?"

In response, a CSD spokesman said: "Currently, all the staff in charge of visiting rooms, as well as operating virtual visits, have been deployed to the front line, leaving those services inoperable."

The moves to reduce the flow of people in CSD facilities to combat the spread of virus had been showing "gradual success", he added, though the situation was still "at a critical juncture".

Another former lawmaker, Fernando Cheung Chiu-hung, who recently finished serving a three-week jail for contempt of the Legislative Council, said the quarantine arrangements at the Lai Chi Kok Reception Centre, where he was kept, were chaotic and lacked transparency.

Cheung recalled several occasions when a healthy inmate was stuck in the same 80 sq ft cell as another who had tested positive for the virus for as long as a day due to limited space.

When Cheung was placed under quarantine as a close contact at one point, he was informed by staff that a third prisoner would have to join him in the cell he already shared with another detainee.

"I told them the social-distancing ban out there restricted gatherings of more than two people, but in here, we rest, have meals and answer nature's call," he recalled, adding that the move was scrapped following his protest.

Cheung also noted that in some cases, inmates were never told why they were put in isolation.

Meanwhile, the lack of any opportunity to get some fresh air outdoors added to inmates' stress immensely, he added, saying prisoners were locked in their cell all day to avoid cross infection.

A CSD spokesman said they set up isolation facilitates based on medical advice they were given.