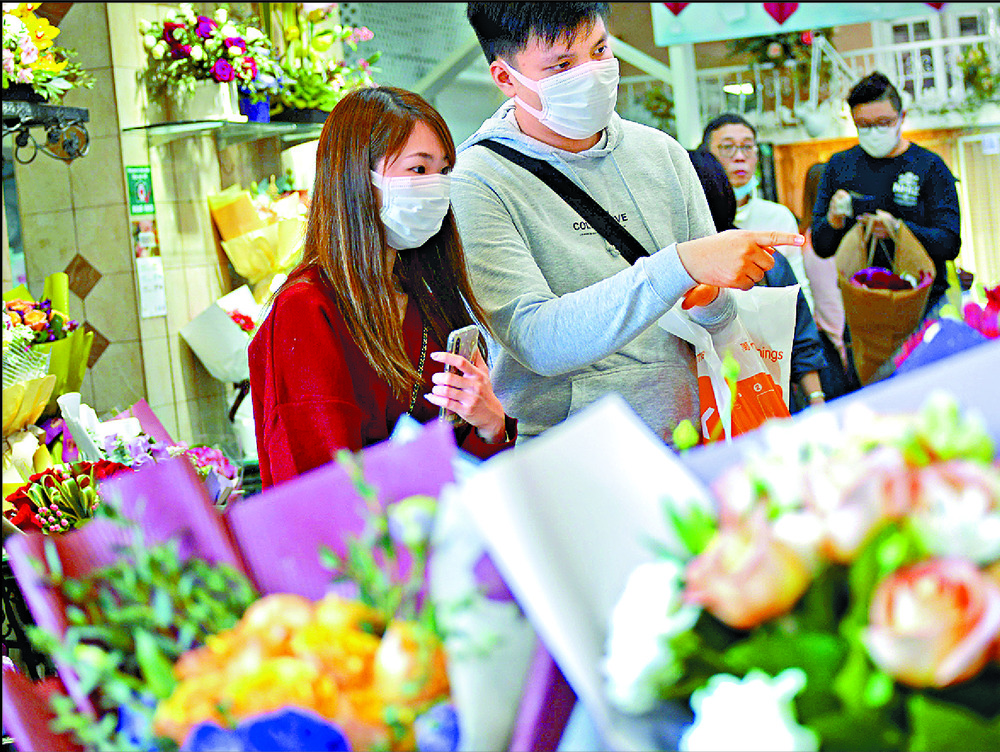 Love is not a splendored thing for young
Seventy-six percent of people in Hong Kong said they are unlikely to celebrate Valentine's Day this year, with many of them being youngsters born in the 1990s and millennials, as they said Valentine's Day is "not part of their culture," a survey found.
That came in a poll by artificial intelligence market research company Votee of 1,992 people between January 20 and February 3 via its app to collect Valentine's Day plans from locals.

Older respondents have a higher chance of celebrating the day, with 32 percent of people born in the 1970s and are at least 44 years old saying they are likely to celebrate, followed by those who are aged between 34 and 43, with 23 percent of them choosing to celebrate the day with their partners.

But 53 percent and 32 percent of the younger respondents born in the 1990s and millennials, respectively, said they were "very unlikely" to celebrate Valentine's Day, who also make up the largest percentage for the option. Seventy-five percent of them said it's "not part of our culture" to celebrate.

For those who are celebrating, most prefer to have a romantic night or dinner, be it outside or at home. The youngest age group takes up the most for choosing "a romantic night out," while the oldest takes up the highest percentage for "dinner at home."

Flowers were not a popular gift, even ranking second in the list of worst Valentine's Day gifts chosen by 14 percent, worse than receiving a cup but higher than receiving "nothing."

Some said flowers are wasteful, and they won't know what to do after they get them, while some are allergic to it.

About 38 percent of singles said they would stay home that day, only 13 percent would find a date to celebrate, and 20 percent of singles planned to hang out alone.

Meanwhile, Harbour North will work with renowned wedding consultant Sharon Au Wai-fong, to launch a plan with its shops to create a HK$9,988 one-stop proposal coordination and venue service package for potential couples, catering to the recent trend of proposal ceremony and light wedding.

The package includes a private screening at the venue's theater, a party at a high-end restaurant, an outdoor loving video show at the mall, as well as diamond jewelry, wine and gift coupons.