Restaurant owners call for government subsidies to defray extra cost of eco-friendly cutlery, clearer guidelines on what will be acceptable
At Hong Kong's award-winning Yung Kee restaurant in Central, a chef picks out a glistening, charcoal-grilled roast goose drumstick from a rack, skilfully chops it up and places it in a cardboard box, separate from the steaming hot rice.

He clips the cover into place to prevent spillage, and the signature dish, which has been attracting customers from far and wide for decades, is ready for delivery.

The disposable box, made of recycled paper and stamped with the restaurant's logo and designs using biodegradable colours, was introduced by the restaurant in 2017 after three years of trial and error.

But with a new government plan to ban disposable plastic in restaurants from 2025, even a trailblazer such as Yung Kee will have to find ways to do better.

One of the few restaurants in Hong Kong using eco-friendly boxes and cutlery for takeaway services, it still uses plastic spoons and a recyclable plastic container for soup and dishes with gravy.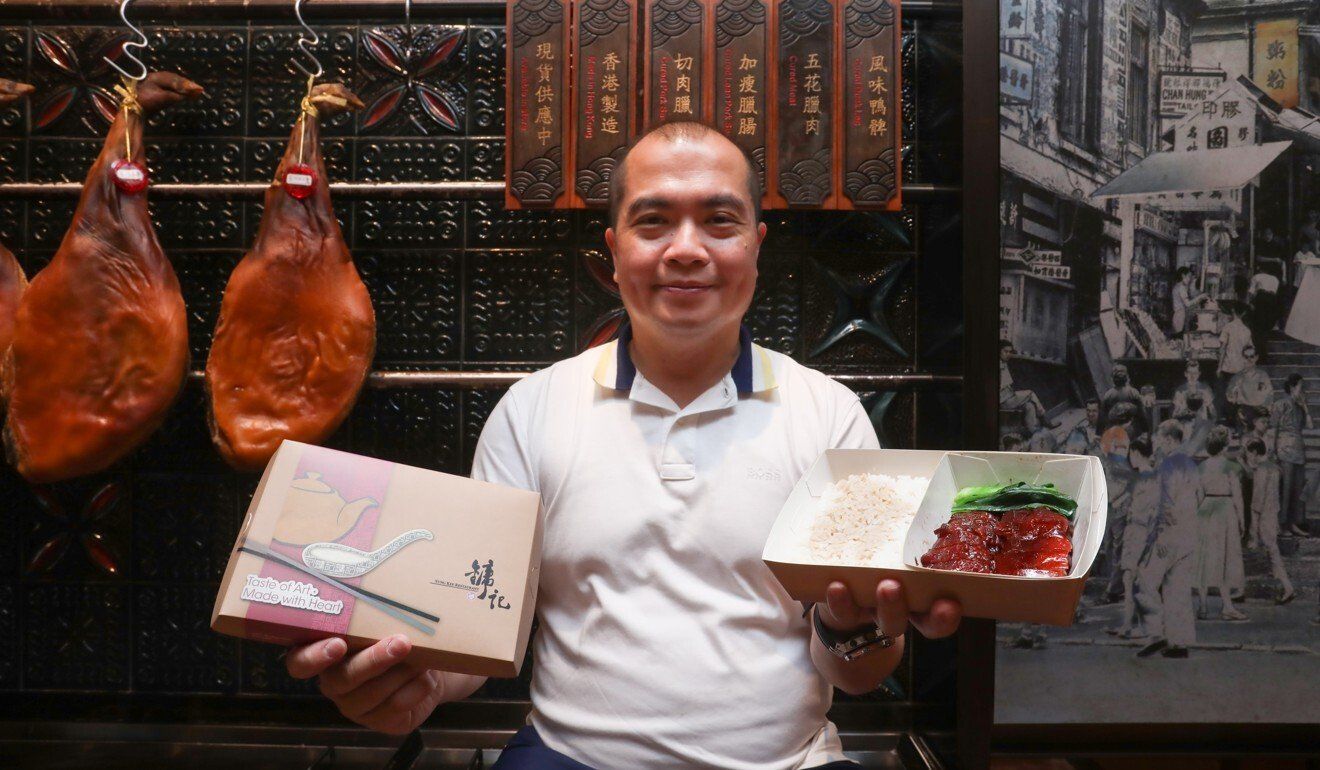 Carrel Kam's Yung Kee restaurants have been using biodegradable lunchboxes for years, but new government requirements have raised concerns over sourcing plastic-free tableware.

Under the Environmental Protection Department's two-stage proposal announced last month, the city will first ban the sale and use of disposable expanded polystyrene (EPS) tableware, and food establishments will not be allowed to offer throwaway tableware or disposable plastic plates, cutlery, straws and stirrers.

They will also not be allowed to provide dine-in customers with disposable plastic cups, cup lids or food containers, and the ban on these items will be extended to takeaway services in the second phase.

A two-month consultation is now taking place, with the first stage of the scheme expected to start in 2025. The government will review the scheme about 12 to 18 months after it starts, before deciding when the second stage should begin.

The scheme aims to promote a plastic-free lifestyle in an effort to reduce the impact of plastic pollution and curb carbon emissions.

Hong Kong tosses out an estimated 14.6 billion pieces of plastic cutlery each year, or about 1,940 per person, based on 2019 data.

In drawing up its plans, the department took into account that China banned the production and sale of disposable EPS tableware at the end of last year, as have countries in Europe, the United States and Australia.

Carrel Kam Lin-wang, director of Yung Kee Restaurant Group and grandson of the founder Kam Shui-fai, told the Post it would be hard for restaurants to source plastic-free tableware in Hong Kong.

His grandfather pioneered the use of Japanese-style paper boxes for takeaway food in the 1960s, and the current eco-friendly boxes are an improvement on that.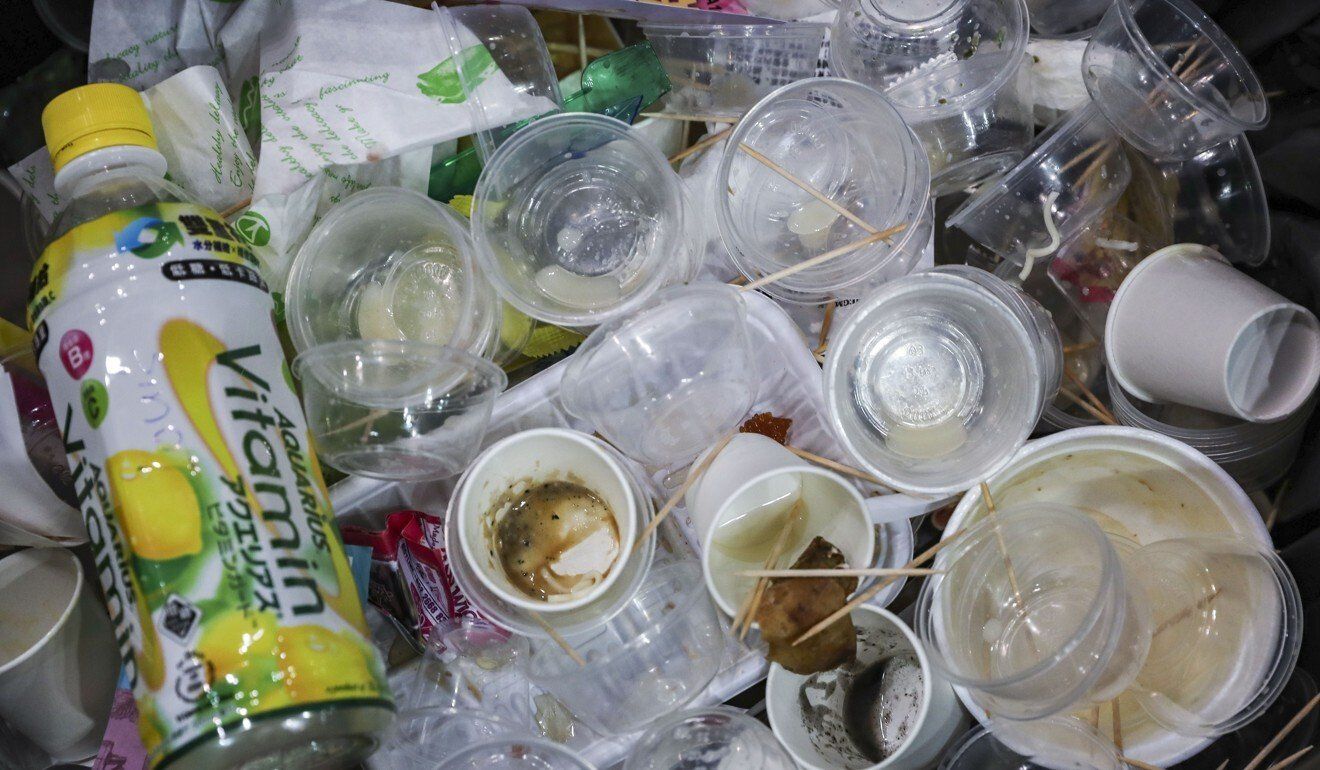 Hongkongers toss out an estimated 1,940 pieces of plastic cutlery per person every year, according to 2019 data.

The company imported the boxes from Taiwan before deciding in 2014 to improve their range and design.

"We ran into a lot of difficulties, such as sourcing," Kam said. "It was very hard to find a one-size-fits-all design that meets all the standards and at the same time caters to the special characteristics of our dishes."

The company, which has two outlets, finally found a local manufacturer to custom-make the paper boxes for about HK$3 (US$0.39) apiece.

"It took us a lot of time to find a local manufacturer willing to work with us. But not every restaurant has the ability to order custom-made tableware like we do," he said.

It took more trial and error to settle on the more durable boxes now in use. Customers get chopsticks made of wood and paper straws for takeaway, but the company has not found suitable non-plastic spoons yet.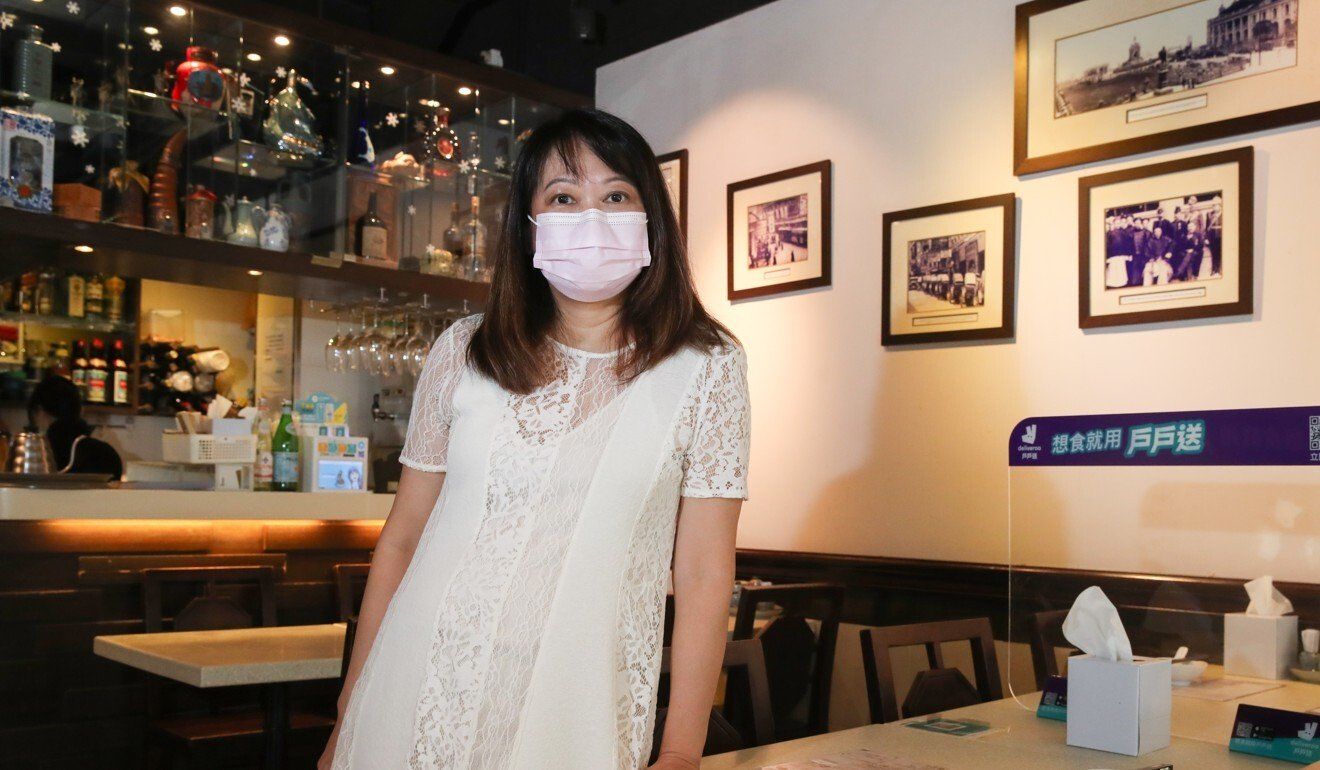 Lorraine Kwan, director of the Shanghai Lane restaurant group, says questions about compliance with new government standards remain.

Lorraine Kwan, director of the Shanghai Lane group, which runs three Shanghainese restaurants, said the government proposal was ambiguous about acceptable standards for eco-friendly products.

Her restaurants use oxo-biodegradable plastic lunchboxes and paper food containers coated with plastic, which cost about HK$2 to HK$2.5 apiece, compared with HK$1 each for plastic ones. Going eco-friendly has cost an extra HK$8,000 to HK$10,000 every month, she said.

"We totally support environmental protection, that's why we use eco-friendly tableware," she said. "But we don't know if what we use complies with the government standards."

Kwan said it would be hard for small restaurants to bear the cost of switching to non-plastic alternatives and hoped there would be a government subsidy for them.

Hong Kong has about 16,000 eateries. In a survey of 190 businesses last month by industry group the Institution of Dining Art, 48 per cent opposed the proposed ban compared with 52 per cent who supported it.

An overwhelming 92 per cent said it was inevitable that eco-friendly disposable tableware would cost more and drive up operation costs, while 68 per cent feared shifting the cost to customers would negatively affect business.

The group's chairman, restaurateur Ray Chui Man-wai, called on the government to provide a subsidy, as non-plastic alternatives cost at least 40 per cent more, and some items are several times more expensive than plastic.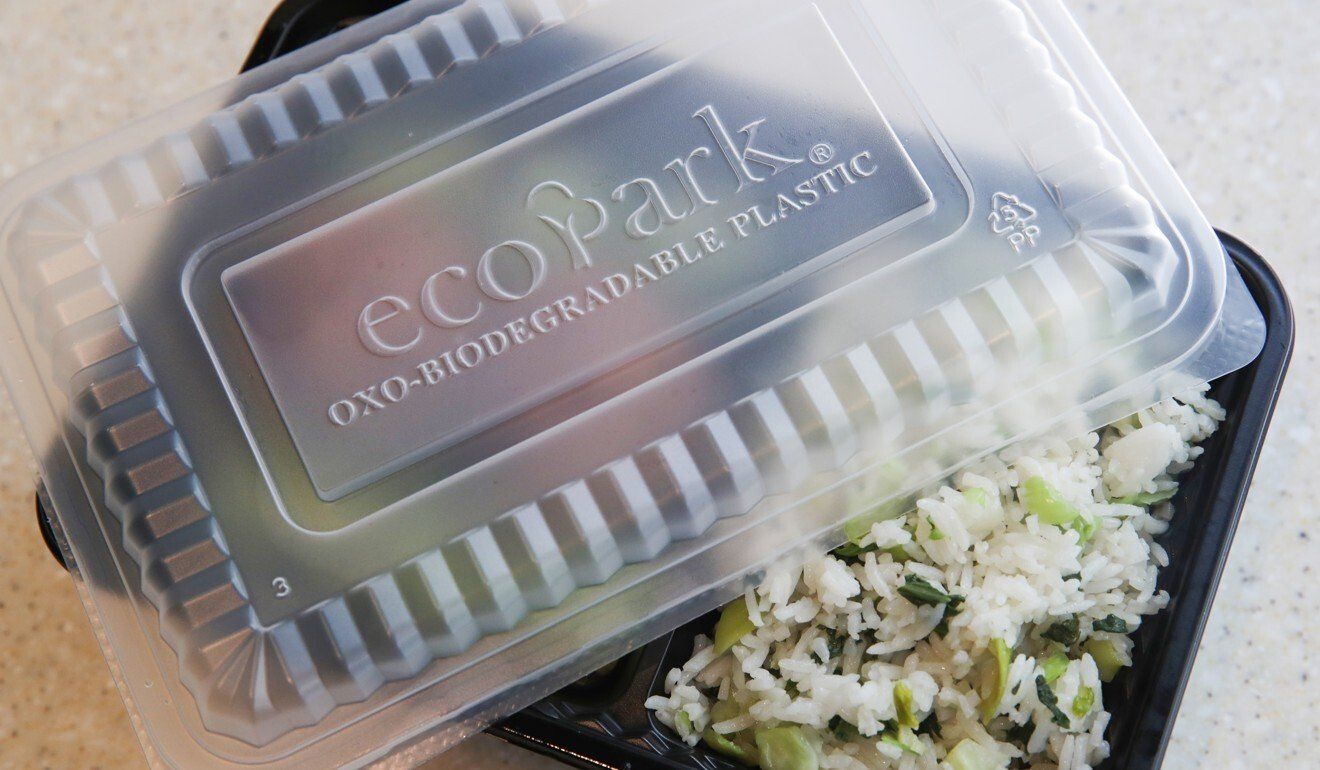 Shanghai Lane restaurants use oxo-biodegradable plastic lunchboxes, something that adds thousands of dollars to its monthly expenses.

He also urged the government to provide incentives for local manufacturers to produce non-plastic tableware.

"Sourcing is a big problem in Hong Kong, and the government has to ensure that the local market can provide a sufficient supply of non-plastic disposable tableware for restaurants," he said.

Executive Councillor and lawmaker Tommy Cheung Yu-yan, who represents the catering sector, agreed the proposal did not address the problems of cost and sourcing.

"Nobody will oppose doing away with disposable plastic tableware. But the government has failed to address the core issues, such as how much it will cost to replace plastic cutlery and containers with eco-friendly ones," he said.

"The additional cost will inevitably shift to consumers. The government needs to give the public an idea what the price of fully adopting non-plastic tableware will be."

He added that the government should make clear the acceptable standards, available options and their prices, and said any ban on the use of plastic cutlery should also apply to supermarkets and convenience stores.

However, Dr William Yu Yuen-ping, founder of environmental group World Green Organisation, was confident there would be enough non-plastic alternatives by 2025, as China and countries in Europe have been racing to develop those products.

He also felt there should be no compromise on the use of plastic, meaning biodegradable plastics should also be banned.

"There will be a lot of alternatives and also mass production by 2025. This is a worldwide trend, so I don't worry at all about the supply," he said.