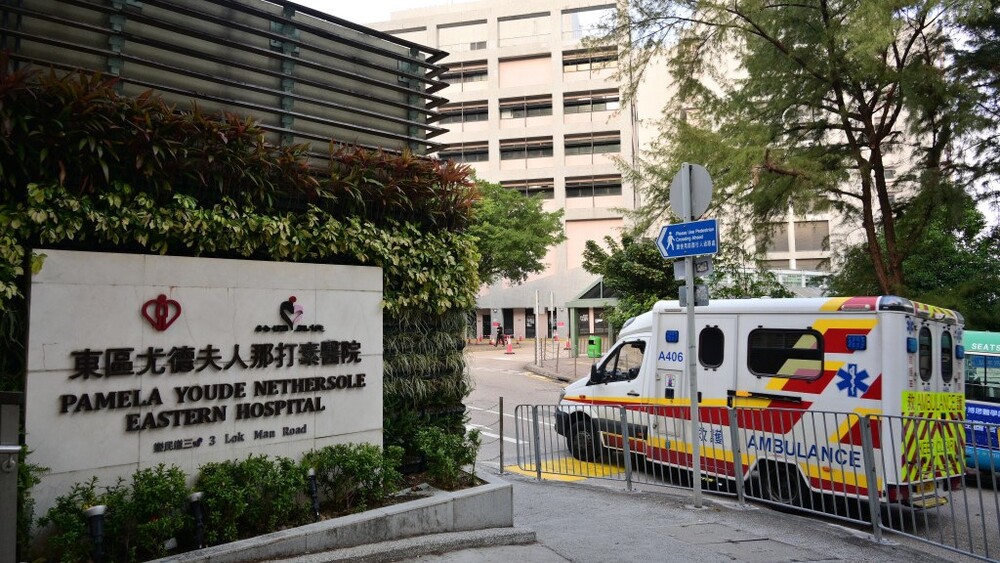 Long wait times at hospital emergency rooms not ideal, says health chief
Secretary for Health Lo Chung-mau admitted on Wednesday that the long wait times at hospital emergency rooms during the seasonal peak of respiratory tract infection are not ideal, calling on patients to seek medical attention at emergency rooms only when necessary.
His comments came after a 58-year-old chronically ill woman was found dead in an accessible toilet at Eastern Hospital on Monday afternoon after she attended its accident and emergency department. The woman, who was not identified, had only received medical assessment at 11.15am on Monday after waiting for 12 hours at the casualty ward.

Lo said the case is now handled by the coroner and authorities will look into improvements of the hospital arrangements following the conclusion of the investigation.

Meanwhile, Undersecretary for Health Libby Lee Ha-yun said authorities have learned a lesson from this incident and will review the need of applying new technology at public hospitals to monitor patients' health situation.

Also commenting on the case, Alex Lam Chi-yau of the Hong Kong Patients' Voices said "having patients wait for so long before seeing a doctor and staying in the waiting area without sufficient monitoring can lead to such an incident."

He suggested hospitals to require such patients to wear monitoring or tracking equipment.

Another patient rights advocate, Tim Pang Hung-cheong of the Society for Community Organization, said emergency buttons in accessible toilets may not always be of use as patients can't hit them if they suddenly lose consciousness.

Pang suggested public hospitals take reference from the MTR Corp and install no-movement sensors in toilets.

They had been installed after a 66-year-old man was found dead in a toilet for the disabled at Hung Hom station last July, several hours after his family reported him missing.

The rail operator installed no-movement sensors in all of its 90 accessible toilets.

A sensor is activated if an occupied toilet has no movement for 10 minutes.