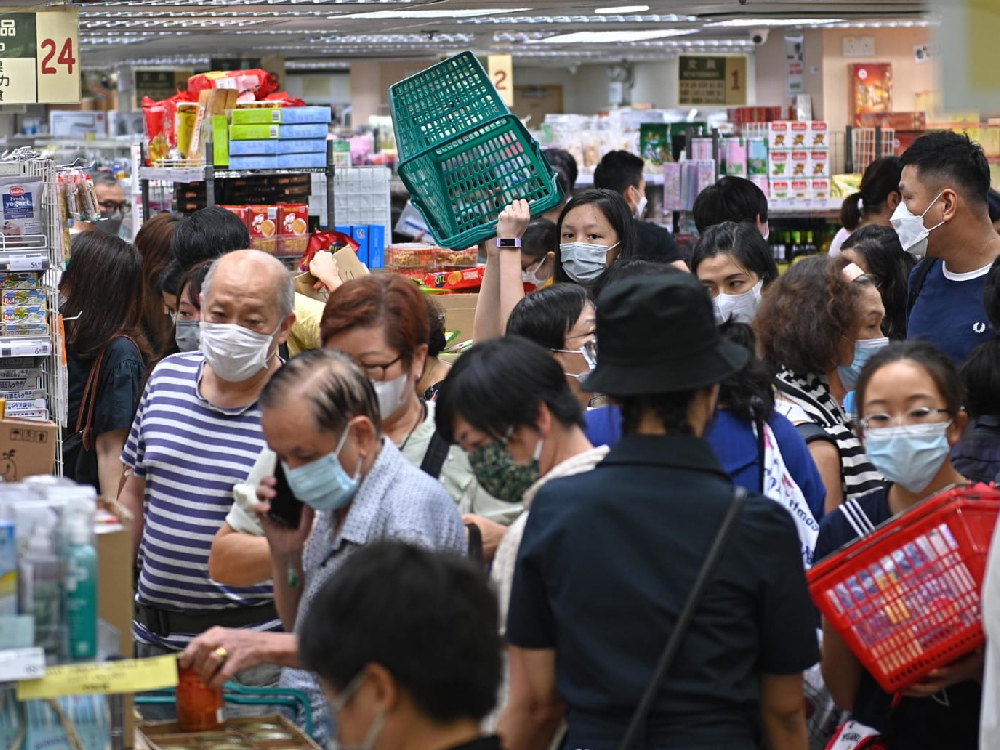 Long queues at Professional Teachers' Union supermarkets
People flooded to supermarkets run by Professional Teachers' Union this evening after the union announced its disbandment.
More than 300 people queued up for shopping at the supermarket in Mongkok, while nearly 200 queued up for household goods and home appliances at the one in Causeway Bay.

Although the staff said that the supermarkets are full and that people needed longer time to get in, many still queued outside. Some are dedicated to coming over for taking pictures outside the center.

Some customers said they are worried that the supermarkets won't be up and running for long. The union said all services will gradually cease by the end of this year.