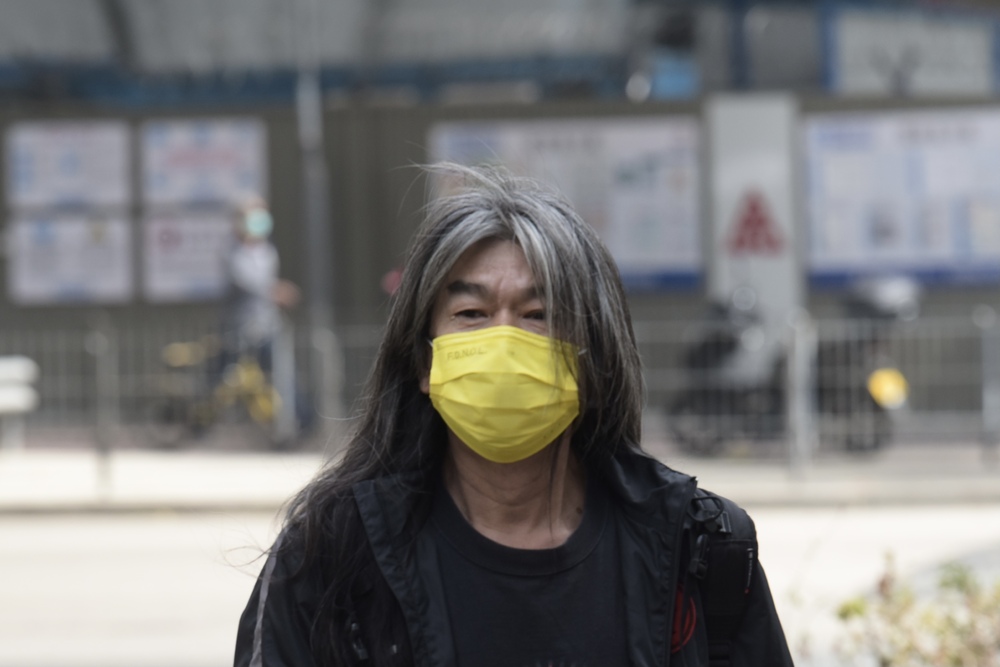 'Long hair' Leung Kwok-hung gets 14-day imprisonment for snatching document in LegCo
In a case that has dragged on for four years, former lawmaker "Long Hair" Leung Kwok-hung was on Tuesday sentenced to 14-day imprisonment for snatching documents from then Under Secretary for Development Eric Ma Siu-cheung in a 2016 meeting.
Leung, 65, has been serving an 18-month jail term since he was convicted of organizing and participating in an unlawful assembly by West Kowloon Magistrates' Courts last April.

He was convicted of contempt of Legislative Council under article 17(c) of Cap. 382 Legislative Council (Powers and Privileges) Ordinance on Tuesday for snatching documents from Ma in a LegCo meeting on November 15, 2016, creating disturbance to interrupt the proceedings of the meeting.

The very first hearing began back in 2018 but was soon shelved by then magistrate Ada Yim Shun-yee, for she ruled that the charge did not apply to lawmakers.

Since then, Leung and the Department of Justice have filed appeals for and against the ruling. Last September, the Court of Final Appeal ruled against Leung and sent the case back to the Eastern Magistrates' Courts.

On Tuesday, Yim – now a principal magistrate – convicted Leung of the charge, which carries a maximum penalty of a HK$10,000 fine and one-year imprisonment.

Yim said Leung snatched the official's document without gaining permission. He disregarded warnings from the LegCo president and refused to return the document, and instead handed it to Eddie Chu Hoi-dick, another then lawmaker.

His behavior caused chaos, leading to the suspension of the meeting. Imprisonment is the appropriate penalty, and the latest sentence will be served separately from the other jail term handed down in other cases involving illegal assemblies.

Earlier in court, the defense argued that Leung enjoyed the freedom of speech. Leung snatching the documents symbolized his protests and formed a part of his debate in LegCo. The lawyer also pointed out the meeting was paused when Leung had an intense argument with the LegCo president, but not when he snatched the documents.

The prosecution then countered that Leung's behavior could interrupt the meeting. The law ensures LegCo meetings take place safely and respectfully, it added.