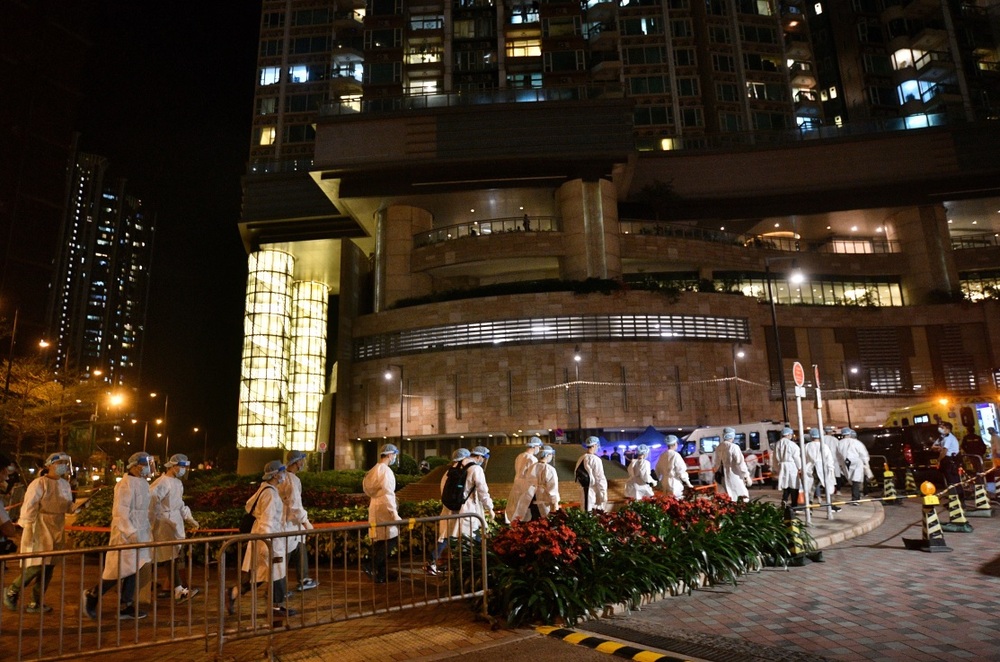 Lockdown in Lohas Park's Le Prestige
Tower 2 of Lohas Park's Le Prestige has been locked down after a resident there tested preliminary positive for a Covid-19 mutant strain.
All residents must undergo tests before 7am tomorrow.

This comes after authorities announced a preliminary positive imported case involving the L452R mutant strain.

A 42-year-old female patient who lives in Le Prestige traveled to the United States on August 24 and returned to Hong Kong on September 5 on flight CX883. Her pre-departure tests conducted on August 22 in Hong Kong came back negative, but she tested preliminary positive upon her return to Hong Kong at the airport. Results show she carried the L452R mutant strain.

During the past 21 days, the patient has stayed in Hong Kong from August 15 to 24.

As a prudent measure, residents who live in the same block as her have to undergo mandatory testing.

Moreover, the patient works at Unit 807, 8/F, Block A, Focal Industrial Centre in Hung Hom, and last went to work on August 20.

Her workplace and the places she visited during the incubation period will be included in a compulsory testing notice.