Hong Kong has neither the structure of mainland cities able to follow a zero-Covid policy, nor the space of Western countries that are living with the virus. Its exit strategy must therefore draw on the knowledge of urban planners as well as medical experts, and combine the best practices of both approaches.
These are stressful times for Hong Kong. The prospect of a "tsunami-like" Covid-19 outbreak – to borrow the expression used by Chief Executive Carrie Lam Cheng Yuet-ngor last month – is real and deeply concerning.

Instinctively, people feel that a conflagration in Hong Kong will play out differently, and may cause more damage, than it did in many of the other places around the world that experienced high levels of infection. Much of that has to do with Hong Kong's urban structure and spatial organisation.

A pandemic caused by a virus which spreads through aerial transmission is inherently spatial, affecting tightly packed communities more than others.

This is why, as the pandemic started spreading in rich countries blessed with abundant space, many decamped from dense cities to suburbs and villages, where they found they could not only reduce the risk of contagion, but also – for the professional classes – continue to earn a living, working remotely while their city offices were closed.

Those who couldn't afford to do so stayed in hollowed-out cities, where streets looked like ghost towns, shops and restaurants were closed, and public transport came to a halt.

Unlike that very stark pattern in much of the West, Hong Kong, along with other big cities in Asia, proved that density was not destiny: memories of Sars (severe acute respiratory syndrome), deference to government edicts and a more communal culture led to the instinctive mass adoption of masks, sanitation measures, and social distancing, which until recently allowed us to go on with much of our pre-Covid lives (save for overseas travel).

This was essential, not just because in Hong Kong – with its tiny flats, packed streets, and reliance on public transport – the pandemic could overwhelm hospitals and cost many human lives.

Beyond that, what was, and remains, at stake is the very possibility of keeping the Hong Kong economy going: even in an increasingly services-oriented economy, remote work is far more challenging in Hong Kong than it is in other advanced economies.

Its tiny flats are often shared by three generations of one family, making it almost impossible to concentrate on work, especially if there are also children around when schools are closed.

The problem Hong Kong is finding itself in right now is that, in the face of a super-contagious variant like Omicron, what worked reasonably well for two years appears not to work any more. Complete suppression of the virus, if it is even possible, would require the sort of strict lockdowns, swift mass testing, and aggressive contact tracing which are the hallmark of the mainland's "dynamic zero-Covid" policy.

While much has been said about Hong Kong lacking the resources and surveillance infrastructure to execute such policies effectively, it is Hong Kong's urban structure which is perhaps the most significant hurdle.

Most urban areas in the mainland, developed during recent decades of fast urbanisation, are spread out, typically comprising of very large residential superblocks separated by wide avenues, making it relatively simple to isolate and seal off zones where outbreaks take place.

In most parts of Hong Kong, by contrast, buildings, neighbourhoods and districts form a continuous urban mass, which means lockdowns can only happen at the level of a single building or small group of buildings, an approach which has limited effectiveness once the virus is circulating widely in the community.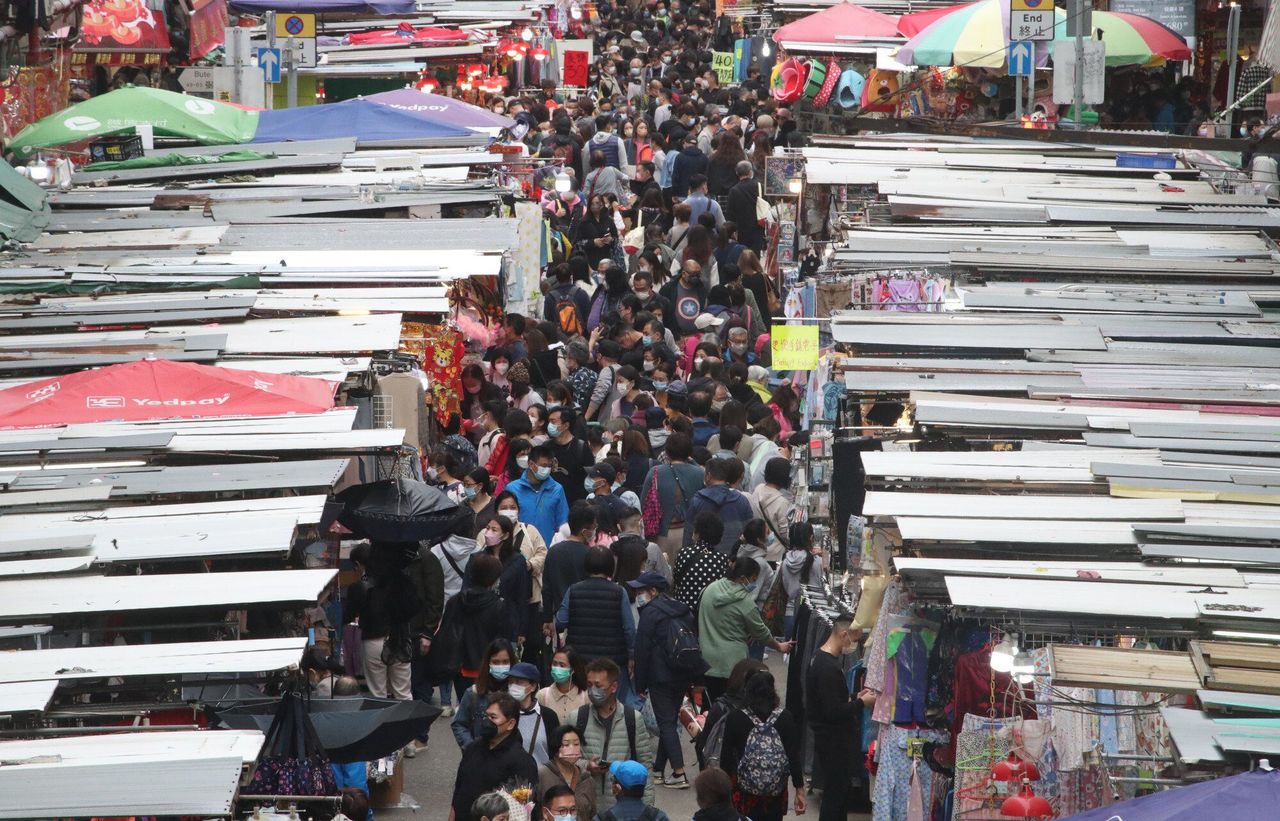 Pedestrians crowd the streets of Mong Kok on January 29. In most parts of Hong Kong, by contrast, buildings, neighbourhoods and districts form a continuous urban mass.

As some of the government's advisers have conceded, a citywide lockdown seems impractical, and the recently-floated idea of "rolling" district lockdowns may be quite challenging to implement in the old urban areas of Hong Kong.

Even with the help of the central government, Hong Kong will need to find its own way out of the pandemic, but the old playbook – which has served us so well over the past two years – will not work with Omicron.

Simply copying other models is unlikely to work either: those who yearn for Hong Kong to immediately adopt a Western-style transition to "living with the virus" can't ignore the complexity of doing so in the urban context of Hong Kong, which is very different to that of Melbourne, with its vast suburbs, or even Singapore, with its spacious public housing flats, both of which could more easily endure lengthy lockdowns and now transition to an endemic-Covid-19 approach.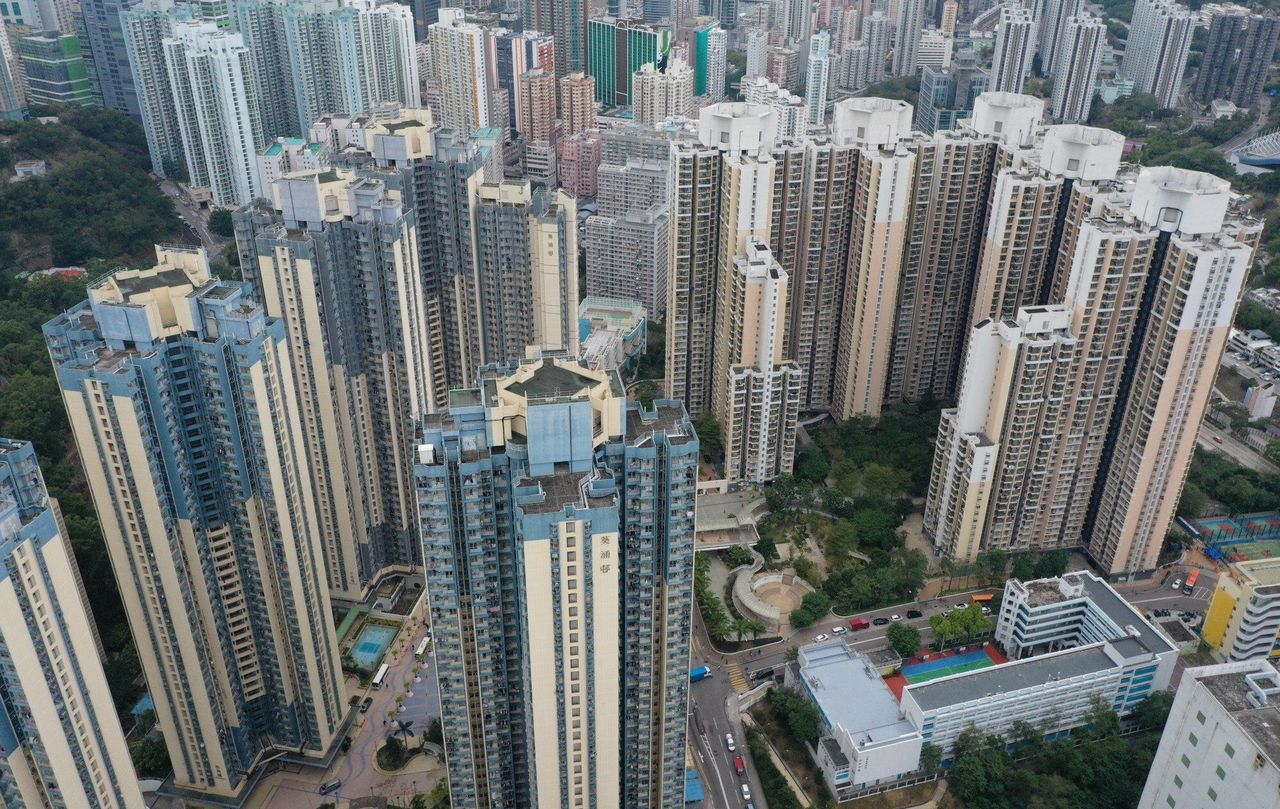 Several blocks in Kwai Chung Estate, Tsuen Wan, were placed under lockdown in January. However, Hong Kong's densely populated neighbourhoods make it difficult to impose a city-wide lockdown.

On the other hand, those rooting for mainland-style "dynamic zero-Covid" measures have to understand that Hong Kong's urban and economic structure is very different from that of Xian or Baise, to name a couple of mainland cities where recent outbreaks were met with decisive pandemic control action.

The good news is that an already-high level of vaccination (except, shamefully, among the elderly) means the threat to public health in Hong Kong is much reduced compared to the earlier days of the pandemic.

But, as was shown elsewhere in the world, vaccines won't do much to block Omicron infection, and so it remains imperative to slow the spread of the virus, to buy time for boosting vaccinations and easing the stress on the public health system.

With no obvious model to follow, and with a wily adversary like Omicron, it may be useful in inject multidisciplinary imagination and creativity into Hong Kong's Covid-19 management.

Urban planners and architects, logistics experts, product designers, and others could add important perspectives to the discussion, and help our medical experts and leaders navigate safely out of the current crisis.