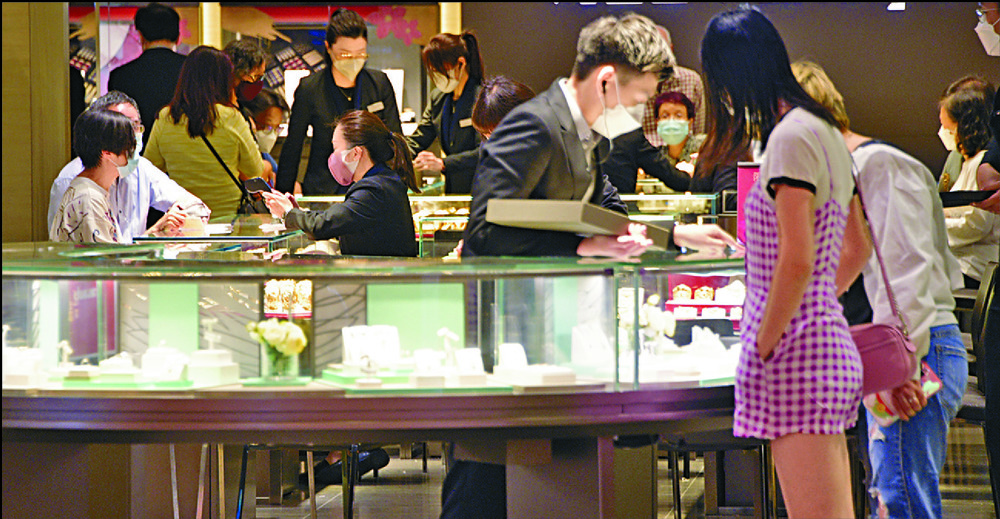 Loan guarantee push for firms
Authorities should continue to give out consumption vouchers and extend a 100 percent loan guarantee scheme for enterprises as the effects of the full border reopening will not be felt until two to three months later, Executive Council member Jeffrey Lam Kin-fung said.
Lam said yesterday that the full border reopening enables businessmen to handle banking business in the mainland and visit buyers, customers and suppliers.

Many factories and firms have, he said, already reorganized their production and business plans this year, believing Hong Kong will have greater opportunities in future with the Greater Bay Area, which is conducive to an exchange of talents, and are hoping Chief Executive John Lee Ka-chiu can lead a delegation there as soon as possible.

But he is expecting the business environment to improve in two to three months, not one or two weeks, and the overall economy won't return to pre-pandemic levels until year-end at the earliest.

According to the data from the Census and Statistics Department, the value of overall exports fell 7 percent in the fourth quarter last year, which Lam said is "worrying."

But he added that Christmas sales in Europe and the United States went well, which brought a need for replenishment, and advised manufacturers to prepare for production in the third and fourth quarters.

He also believes that the budget to be announced next week should continue to support the business sector as firms need to rent shops, purchase goods and hire people, and are only able to start operating in a few months.

Lam suggested the recovery of the business sector can be sped up through subsidies or interest-free loans to needy businesses with government guarantees and that the 100 percent loan guarantee scheme to businesses, due at the end of April, be extended.

He stressed he would not always advocate the government hand out money, but there is a need at present as he believes 2023 is a recovery year while next year will require no more support.

He also believes it is necessary to help local firms that can revive the economy, suggesting the employment support scheme be resumed, since they need additional manpower to resume business, and that it would help the retail, catering as well as import and export sectors.

Lam also said the government should continue to distribute consumer vouchers, stressing the measure will help stimulate the economy even if it is only HK$2,000 or HK$3,000.