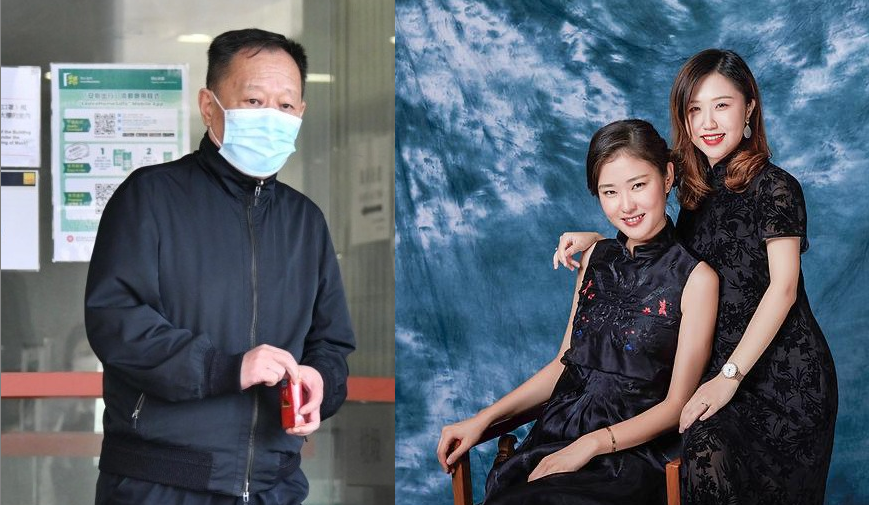 Listed company chairman slapped designer 20 times at meal, court told
A mainland fashion designer has told a local court she was slapped by a listed mainland company board co-chairman for over 20 times because he felt she ignored him in a meal gathering.
Fung Tsun-pong, 61, board co-chairman and executive director of China Resources and Transportation Group has pleaded not guilty to one count of assault occasioning actual bodily harm.

The trial started on Thursday before magistrate Edward Wong Ching-yu at the Eastern Magistrates' Courts.

Huang Mingming testified that she was invited to a dinner reception on the 11th floor of China Taiping Tower in Causeway Bay on June 7, 2021 with her friend Zhang Xiaoyu. It is understood Zhang is a member of the Chinese People's Political Consultative Conference from Wuhan city, but he has not been listed as witness.

Huang said the gathering was attended by five people including Fung, whom she met for the first time. She said they were seated at a round table and Zhang sat between Fung and her.

Huang recalled that when they were drinking, Fung told her: "Can you stop playing with your phone? Put down your phone and listen to us."

She put down her phone to avoid conflicts with Fung but did not say anything.

Huang said they also sang in the gathering, during which Zhang fall asleep and Fung asked her: "Why didn't you look after brother Xiaoyu?"

She said she felt Fung thought she was arrogant, as he had also asked her: "Why are you so pretentious?" before he slapped her mouth "powerfully."

She said she in pain and her mouth bled immediately, prompting her to cover her mouth as she walked out of the room. But as she walked along the corridor she felt her hair was pulled from behind, she said.

Then Fung pushed her to the ground and beat her nonstop. She sustained injuries to her face, eyes and head.

Huang said Fung only stopped after Zhang came out from the room and gave his nose a punch.

During cross-examination, the defense counsel said Huang was "full of lies." He said Huang started talking to Fung after seeing Zhang passed out from the alcohol, when she asked Fung for his telephone number and wanted to add him as a WeChat friend.

The counsel also said Huang sat close to Fung and stuck her legs next to Fung's. But she was unhappy after Fung rejected her.

After that Huang said Fung, as a co-chairman of a listed company, should be very rich and asked him to give her money. But Fung again rejected her request saying Huang "belonged to" Zhang.

The counsel said Huang then pushed Fung and ran out of the room, but Fung chased after her, during which both fell onto the ground.

Huang denied all the defense counsel's claims and said Fung bragged about himself in the gathering, when he said he had come to Hong Kong even before the handover in 1997.

She said she sensed Fung "was full of himself" and she did not want to chat with him. She also said Fung could not speak Cantonese even after living in Hong Kong for years.

Wong ruled there is a case to answer but Fung has chosen not to testify in court. The hearing continues on Friday to hear the testimony from a defense witness.