Just as Keanu Reeves' character Neo in The Matrix dodges bullets, the people of Hong Kong have been bending over backwards to adapt to ever-changing pandemic restrictions. This is something to be applauded.
Hong Kong people really are one of a kind. They are not only super resilient, but highly tolerant and (mostly) law-abiding.

More than two years after Covid-19 hit the city, Hongkongers still endure some of the toughest social distancing restrictions in the world.

Venues such as hair salons and places of worship have been closed since February 10, on top of the closure of bars, gyms, leisure facilities and performance venues, while gatherings of more than two households in private places are now also banned.

Dine-in services in restaurants are banned from 6pm till 4.59am the following day. This rule will be in place until at least February 24.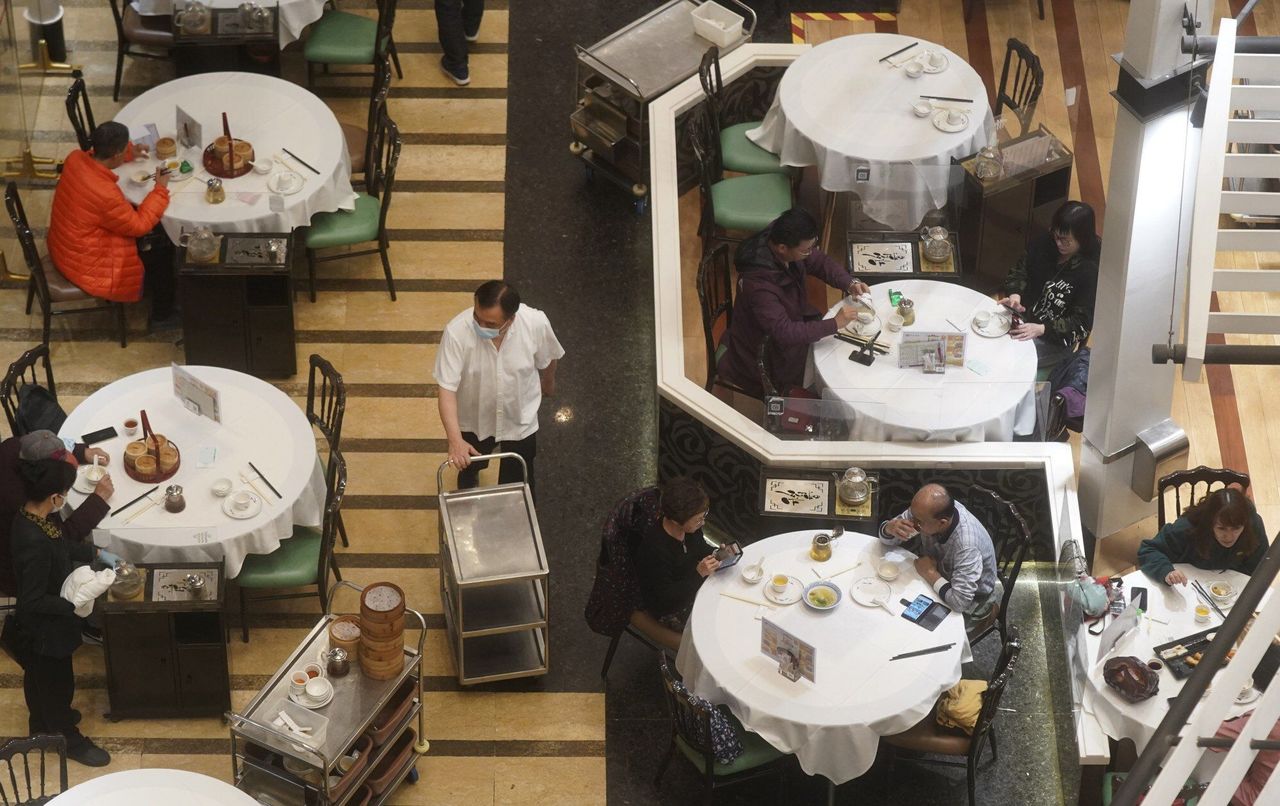 People in a Chinese restaurant. Most restaurants are limited to serving two diners per table, and none are allowed to serve dine-in customers after 6pm.

A "vaccine pass" scheme, effective from February 24, has been expanded to cover shopping centres, department stores, supermarkets, wet markets, places of worship and hair salons.

The last time the city imposed such strict anti-pandemic rules on gatherings was in July 2020.

With such ramped-up social-distancing rules, most Hong Kong people are accepting of their government-imposed fate.

Defending the introduction of the new and tougher measures, the city's chief executive, Carrie Lam Cheng Yuet-ngor, said the curbs had been "undertaken in other jurisdictions, including some places and countries that are very proud of their human rights, their democracy and so on".

What she omitted to say is that many residents of these countries haven't taken their similarly harsh measures as amenably as Hongkongers have.

Most Hong Kong people are accepting of their government-imposed fate.

In central Ottawa, in Canada, the narrow streets remain clogged with vehicles two weeks after a so-called "freedom convoy" protest by truckers calling for the country's pandemic measures to be scrapped. Organisers have vowed to keep fighting until Canada is a "free nation" again.

In New Zealand, some anti-vaccine protesters – inspired by the siege of Ottawa – clashed with police outside parliament.

Meanwhile, protesters in France have tried to stage their own version of the "freedom convoy" to end Covid-19 restrictions, but they have been blocked by police from entering Paris.

Hongkongers are some of the best and, should I say, the most respectable citizens in the world and should be rewarded accordingly.

So far, the government has pledged to give a one-off HK$10,000 (US$1,300) handout to residents in short-term unemployment, while those working on the pandemic frontline – such as cleaners, security guards and airport cargo handlers – will get a monthly stipend of HK$2,000 for five months from February.

With a sharp rise in the daily Covid-19 caseload over the past week, tens of thousands of people have flocked to community centres for testing. Even with the extremely long wait times, there have been no reports of acts of violence or vandalism.

We witnessed violent protests in 2019 that divided the city, but the pandemic has brought out the better side of most Hongkongers.

Residents have been bending over backwards to adapt to ever-changing pandemic restrictions, much like the way Neo dodges bullets in The Matrix.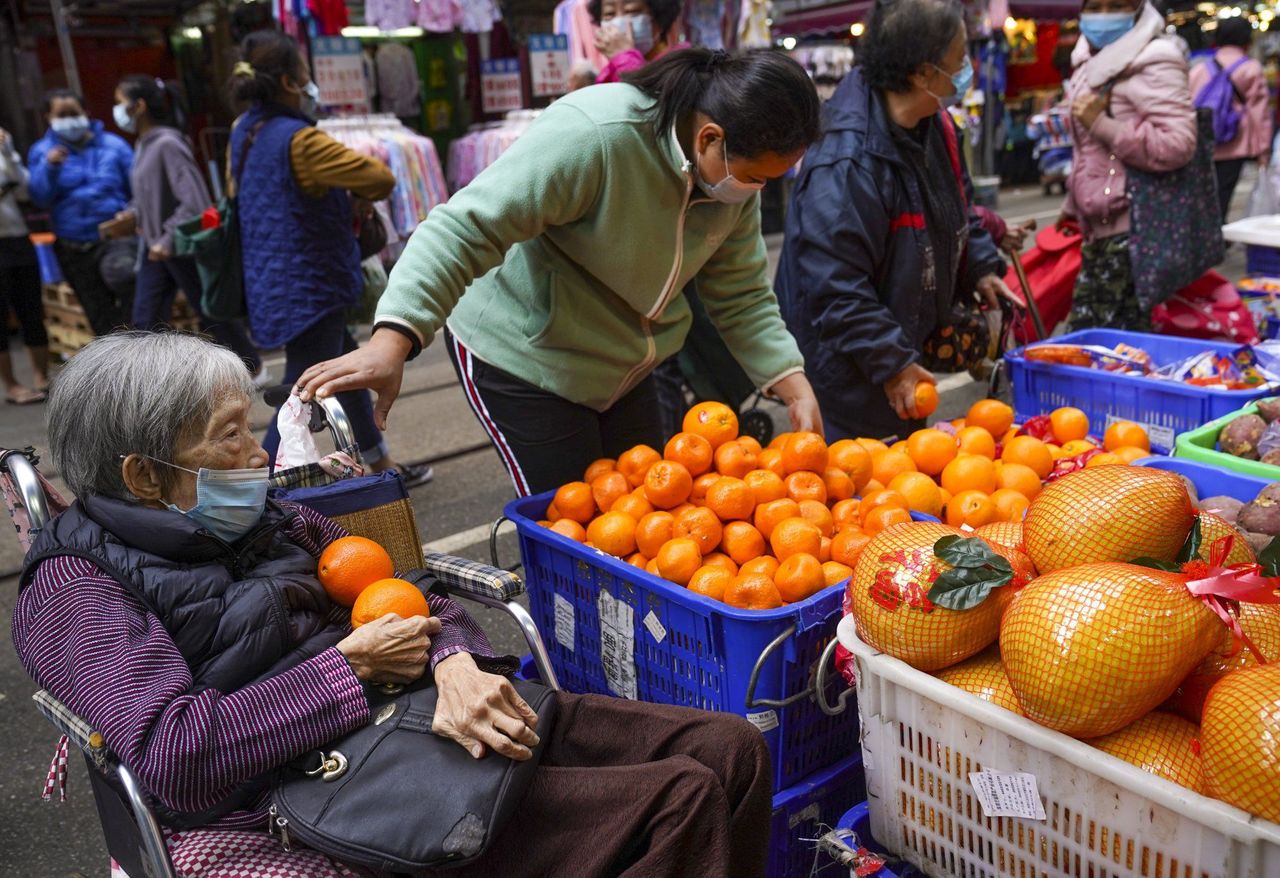 People at a wet market in North Point. Tightened Covid-19 restrictions come at one of the most important times of the year for Hongkongers – the Lunar New Year.

Not many cities in the world can proudly say that their citizens are so civilised and adaptable to such harsh restrictions, especially during the most important festival of the year for Hongkongers.

This year's Lunar New Year was a complete washout when cross-family celebratory gatherings were made impossible because of the dine-in ban.

Hong Kong people have a knack for dealing with harsh realities and they often see the funny side of things. I recently came across a meme saying, "The more the government tries to achieve a zero-Covid target, the more zeroes it is adding to daily caseloads."

Obviously, the citizens have done their part to dodge whatever bullets are being fired at them – in the form of restrictions – with amazing agility. But, sadly, the government could certainly be doing more.

For one thing, the latest rule restricting family gatherings has given rise to more potential problems as opposed to solutions.

The idea behind restricting private gatherings to two families to allow reasonable familial interaction to continue may have been based on good intentions, but it is not serving its intended purpose. The rule doesn't limit the size of these families, which means there is no cap on the number of members per household.

Residents queue up for a coronavirus test in Discovery Bay.

So theoretically, if a person has a wife and 10 kids, they can visit another house where there is a couple with many kids. But if another person comes to your house, where you live on your own, but you have also invited another friend then the three of you are in violation of the restrictions.

How is this lack of clarity going to help prevent large gatherings and consequently, the potential risk of transmission?

The government doesn't seem to be holding up its end of the bargain in preventing Covid-19 infections within the community. If it wants Hong Kong citizens to do their bit, then it has to clarify the rules to ensure no more infections slip through the cracks.

So that means closing loopholes such as the "household" cap for the "two-household" mixing rule. Otherwise the current wave may continue for longer than it needs to.

But whatever happens, we can sleep easy knowing that Hong Kong's law-abiding citizens will do their best to uphold the rules and protect one another.