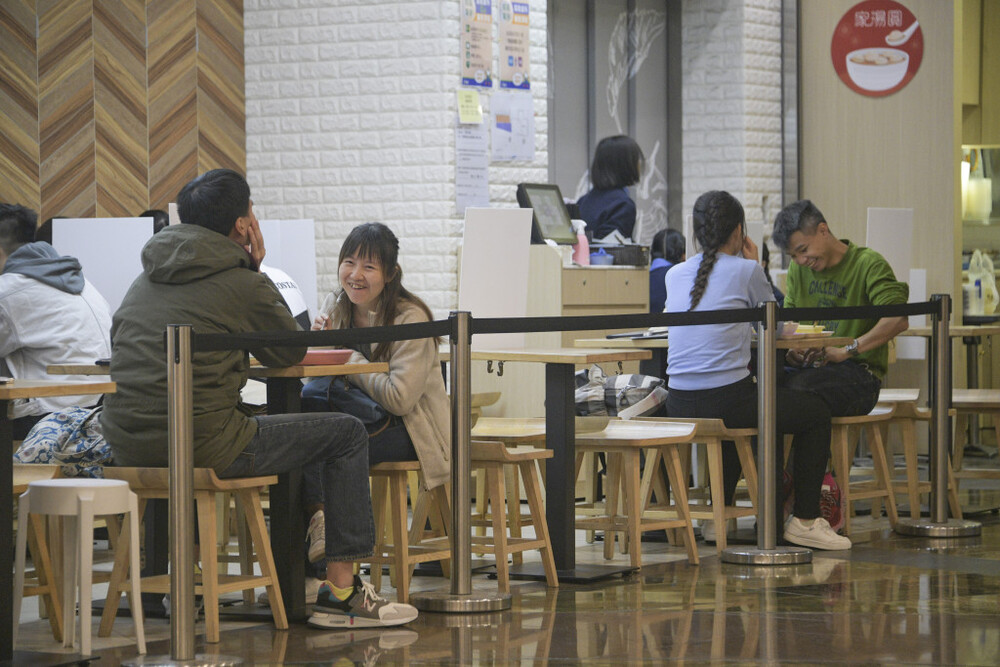 Lifted dining curbs to boost 20 pc income but still left behind
The to-relaxed catering restrictions may bring 20 percent to turnover of restaurants, but serving hour limits are still longing to be lifted, said industry veterans.
Authorities announced last week to loosen the social distancing limits on catering, which will be in force from Thursday, including raising the cap per table in restaurants to 12 people and headcounts for banquets to 240, along with allowing six, instead of four people, can enjoy one table in bars.

However, diners will still be asked to do rapid antigen tests before entering a bar or a banquet, according to Undersecretary for Health Libby Lee Ha-yun.

"The overall turnover for restaurants is expected to see an increase of 20 percent with the new arrangement," said Cheung Ka-ho, chairman of U-Banquet Group, a local wedding banquet service company.

The head limit of 240 for banquets still hindered businesses, as most orders for tables received from newlyweds or groups required more than 300 seats, said Cheung.

He added that further relaxation on catering should be announced, citing the upcoming festivals in the fourth quarter of the year.

Ben Leung Lap-yan, charter president of the Licensed Bar and Club Association of Hong Kong, argued that two more heads for a table are not enough.

"The most effective measure is to extend the serving hour," he claimed, slamming authorities' arrangements lack consideration to facilitate bar trade.