Spate of recent accidents involving elderly cabbies highlights trade's ageing workforce, which trade representatives say needs government help, not condemnation.
Retirement was too dull for taxi driver Cheung Chiu-tung, who at 73 regularly gets behind the wheel to take residents and tourists alike around Hong Kong while relying on his memory alone to decide the best way to navigate to their destinations.

Having been a cabby for about 50 years, Cheung used to work full-time earning about HK$10,000 (US$1,274) a month. He switched to driving part-time in his 60s, working shorter days and taking most of the week off to rest.

The age of taxi drivers is once again in the spotlight after Sunday's crash involving an 85-year-old cabby, which injured three pedestrians, two of them critically.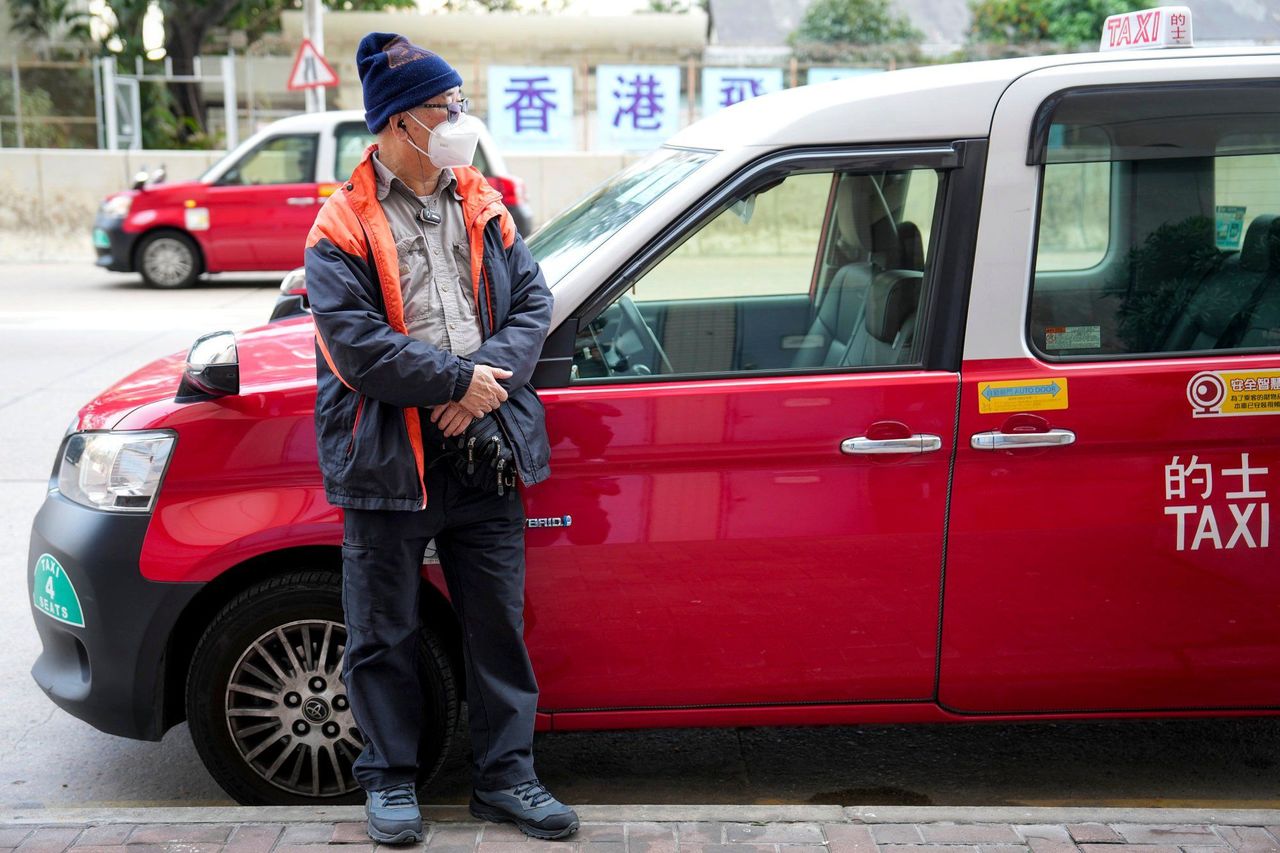 Cheung Chiu-tung, 73, continues to drive part-time.

Cheung decided to retire, but after six months, he grew unhappy and more forgetful. His family doctor suggested he return to work to help keep himself mentally sharp.

"When I drive, I can exercise my brain by thinking and remembering the routes, and it also gives me a source of emotional support," he said, adding his wife and two adult children supported his decision to go back to work.

Despite his advanced age, Cheung drove without using navigation apps, relying only on his memory. He was also physically healthy, he said. Cheung pays to undergo a physical examination every year to ensure he is fit to continue driving and not placing his passengers or himself in danger.

He said that when passengers asked about his age, he told them how driving made a difference in his life, and their scepticism receded when they arrived at their destination safely.

Still, retirement may be on the cards when Cheung goes to renew his driving licence in November next year.

"I know where my capabilities can go. I don't want to be a 'time bomb' on the road," he said.

A string of recent road accidents involving elderly taxi drivers has reignited public concerns over the city's increasingly ageing crew of cabbies and sparked calls for authorities to review licensing guidelines.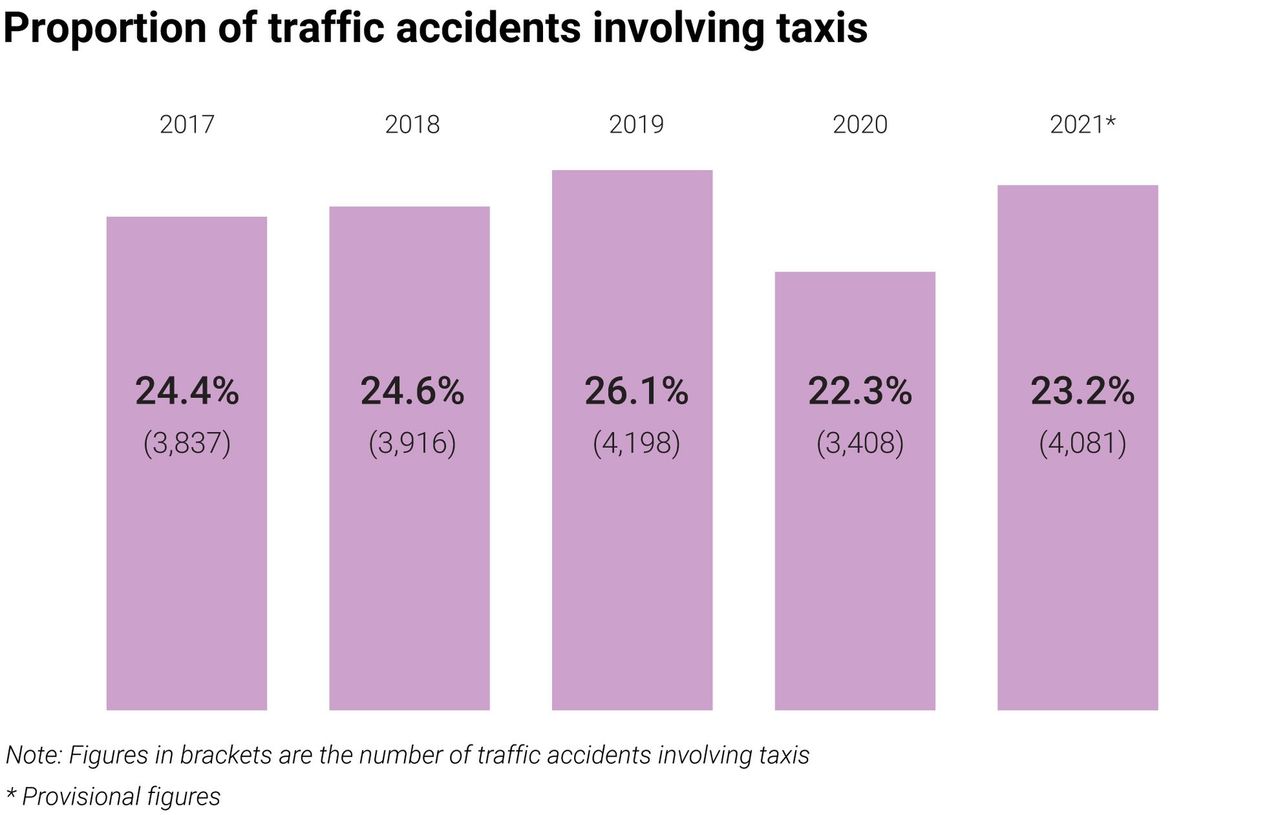 Source: Hong Kong government
The latest accident on Sunday involved an 85-year-old taxi driver whose cab ploughed through a crossing point at a busy street, leaving three pedestrians injured, including two critically.

The driver was charged with dangerous driving causing grievous bodily harm. He was granted bail by a court on Tuesday but had his licence confiscated.

Government statistics show the number of drivers with a taxi driving licence aged 80 or above had risen to 1,444 by 2020, up from 1,232 in 2018.

In 2020, the city had 112,063 cabbies aged 60 and above, accounting for 55.2 per cent of the 203,027 licensed drivers.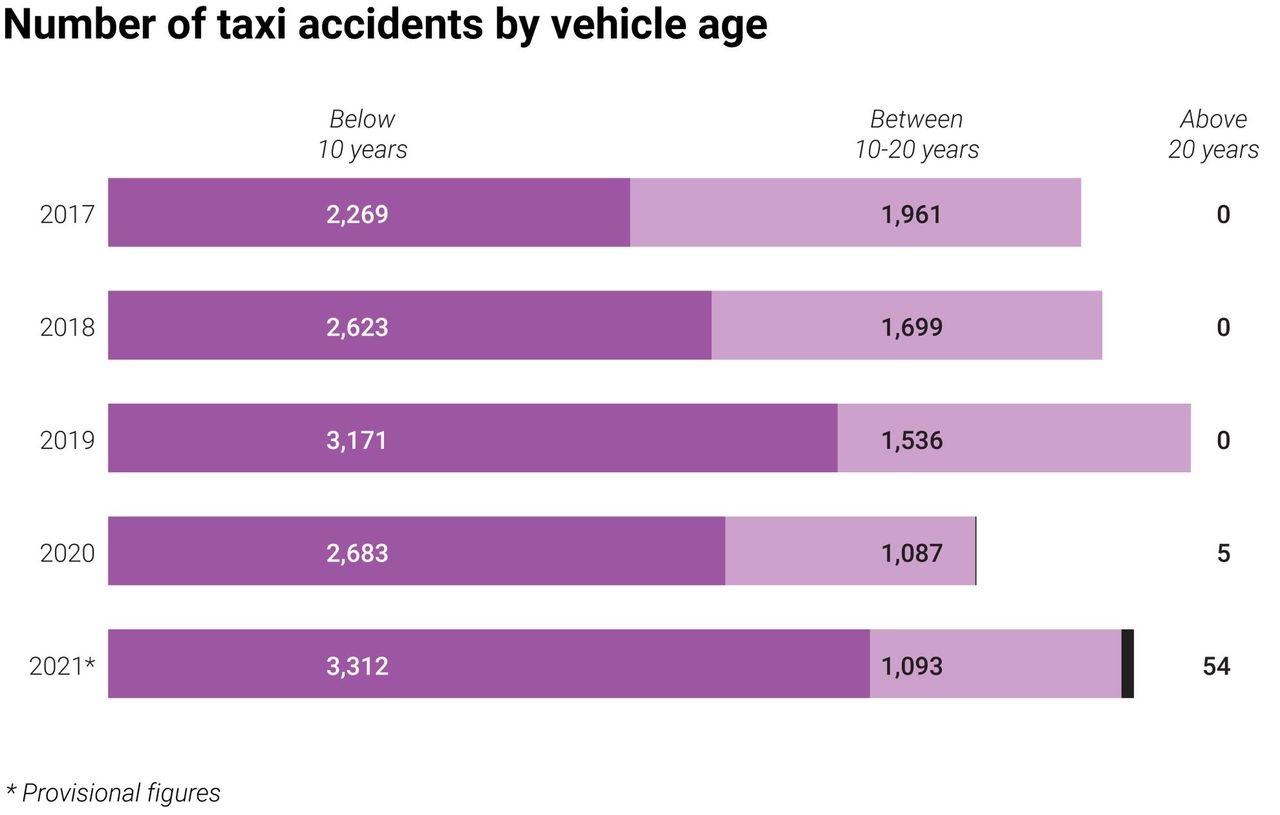 Source: Hong Kong government

There is currently no retirement age for taxi drivers in Hong Kong. But those who are 70 years old or above are required to present a medical examination report to apply for a new, reissued or renewed licence at least once every three years. The report must be completed and signed by a registered medical practitioner.

Acknowledging the problem of older cabbies, taxi drivers and industry representatives said the sector had long lacked young workers, while elderly ones kept working to make a living and keep themselves in good spirits.

Wong Po-keung, 76, is still driving his taxi to keep himself busy and connected with his colleagues and friends.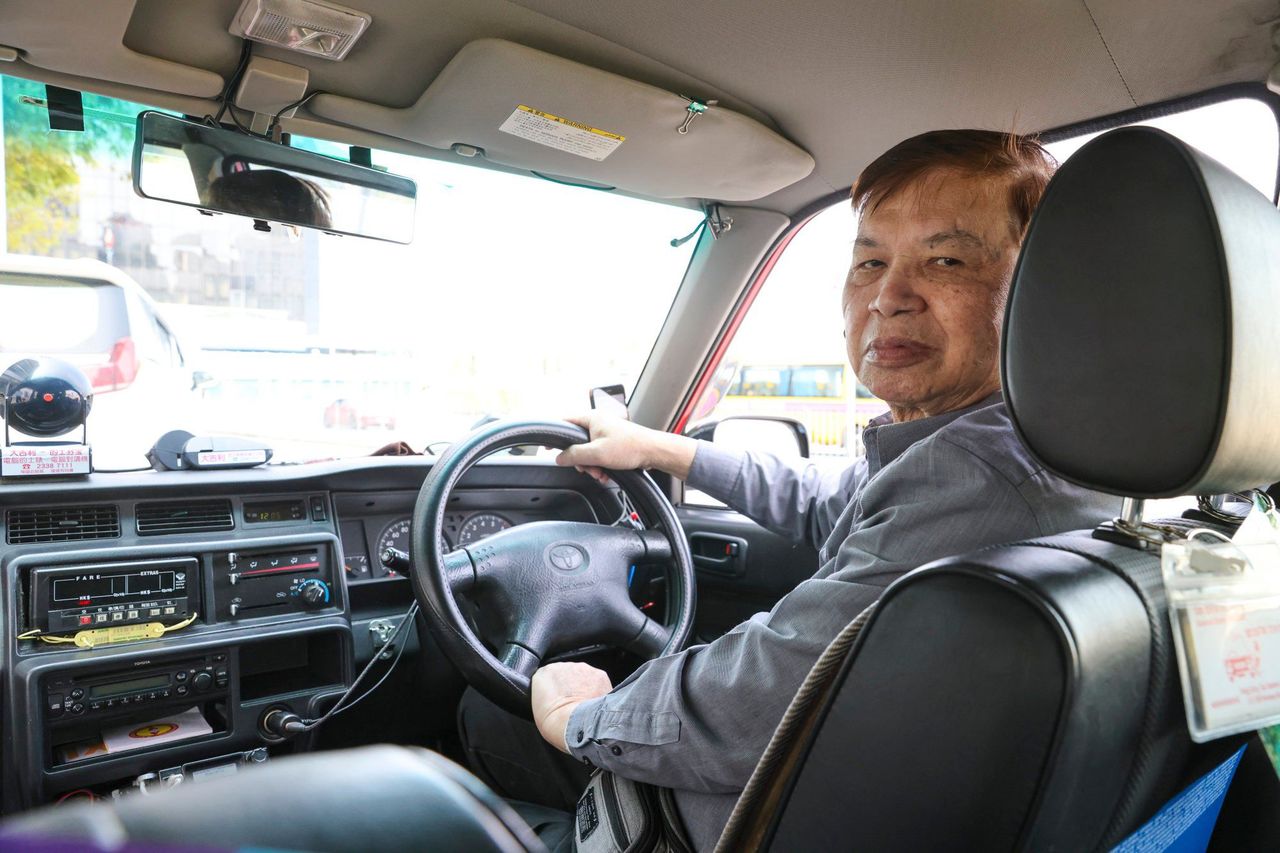 Taxi driver Wong Po-keung.

"Retiring would make you dispirited. But it would be different if you drive a taxi sometimes, meet your friends, and drink a cup of milk tea in a cha chaan teng," he said.

Wong joined the industry more than 50 years ago for its relatively good wages at the time. Apart from being a cabby himself, Wong also operates a taxi service business with two cabs and 10 part-time drivers, all of whom are aged above 65.

He said most of his drivers returned to work after their morale dropped during retirement. Driving helped them stay connected to society, he said.

He also had difficulties recruiting younger drivers who were reluctant to join the industry because of its low wages compared with those for operating buses and cargo trucks.

Wong, who is also chairman of the Hong Kong Taxi Owners' Association, warned of discrimination against elderly drivers as he said road accidents did not only involve senior cabbies. He blamed the poor driving behaviour and attitudes of certain taxi drivers for most of the tragedies, rather than old age.

Official statistics show the number of traffic accidents involving taxis increased from 3,837 in 2017 to 4,081 in 2021, accounting for 23.2 per cent of the total that year.

In 2021, 1,540 accidents involved taxi drivers aged 60 to 69, while 1,387 were recorded for those aged 50 to 59.

Drivers aged 70 to 79 were involved in 396 accidents, while there were 13 accidents for those aged 80 or above, according to the figures.

Ng Kwan-sing, life president of the Taxi Dealers and Owners Association, noted that driving at 80 or above was not ideal. But he said many elderly cabbies kept working to be self-reliant and to support their families, while younger generations were put off by the long hours and a median monthly wage of about HK$20,000.

"The trend of ageing among the city's taxi drivers has been worsening," he said.

Ng suggested authorities make physical examinations freely available in clinics around the city's 18 districts and arrange flexible schedules for drivers.

He also urged the authorities to give more incentives to attract younger talent to join the trade.

But Dr Cheng Chi-man, chairman of the Hong Kong Medical Association, said such an examination at least every three years was far from sufficient and there were no clear guidelines on the medical checks.