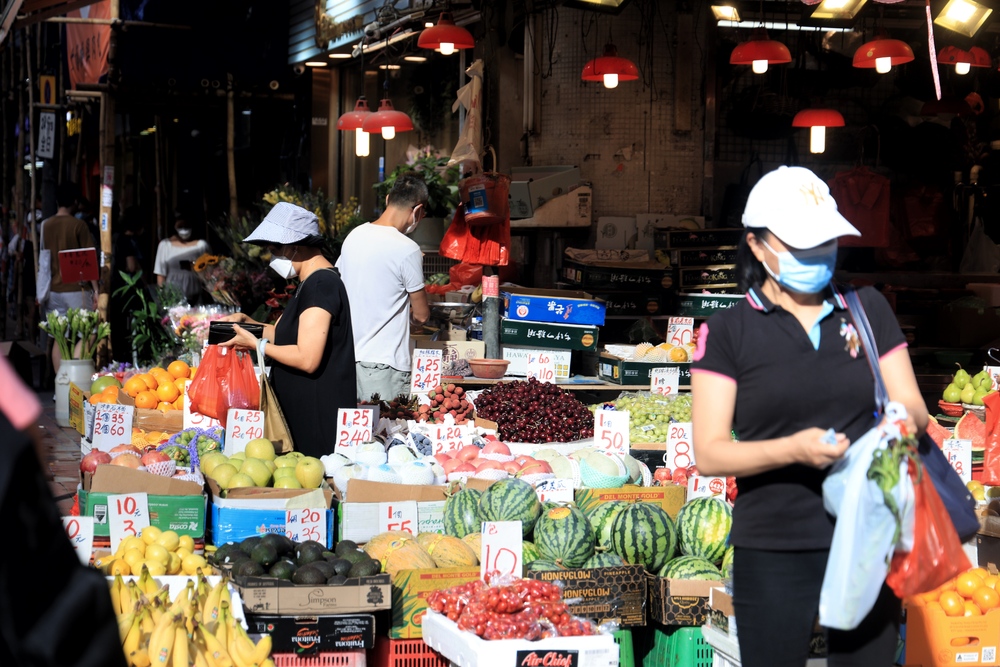 Life sentence for man who hacked wife to death in quarrel over groceries
A 66-year-old man was on Tuesday convicted of murdering his wife in 2019, who occasionally blamed him for "buying too much fruit but too little meat," by a 5-2 jury vote and sentenced to life imprisonment.
Mainlander Xiao Chungqiang pleaded not guilty to murdering his wife, Wang Fenggui, 55, in a flat at Sheung Fu House in Upper Ngau Tau Kok Estate on November 14, 2019.

The 10-day hearing in the High Court ended with a jury of six men and a woman finding Xiao guilty of the charge by a 5-2 vote after a five-hour deliberation.

Judge Susana Maria D'Almada Remedios said Xiao's offense was the most severe in nature, and the court could only sentence him to life imprisonment as stated in the laws.

According to the prosecution, Xiao never received an education and had a clean record. All his family members lived on the mainland.

The defense said the incident was a tragedy to Xiao, the victim, and their families, and Xiao got his "sad ending" as well. The defense also pointed out that Xiao understood he would be jailed for the rest of his life but stressed he committed the crime because he was enraged at that time.

After passing down the sentence, D'Almada Remedios thanked the jury for their undivided attention throughout the hearing and underlined the gravity of Xiao's crime once more that a life was lost.

The court earlier heard that the couple was from the mainland and were married in 2017. Wang lived in Ngau Tau Kok, and Xiao would come to visit her on his two-way permit.

Wang blamed Xiao for "buying too much fruit, but too little pork," and the pair argued again around 1am on the day of the incident. Xiao was enraged when Wang swore at him and dragged her onto the floor from the bed before slashing her with a cleaver and hitting her with a wooden chair.

Xiao left Hong Kong via the Lok Ma Chau MTR station around 7am and was arrested by police as he re-entered the city through Lo Wu at about 4pm. He called a friend of Wang the same afternoon and said he kept wielding the cleaver and slashed Wang until "she couldn't even move."

In the recorded police interview, Xiao recalled how Wang scolded and hit him repeatedly over the domestic issue, saying he even knelt and begged her forgiveness, but in vain.