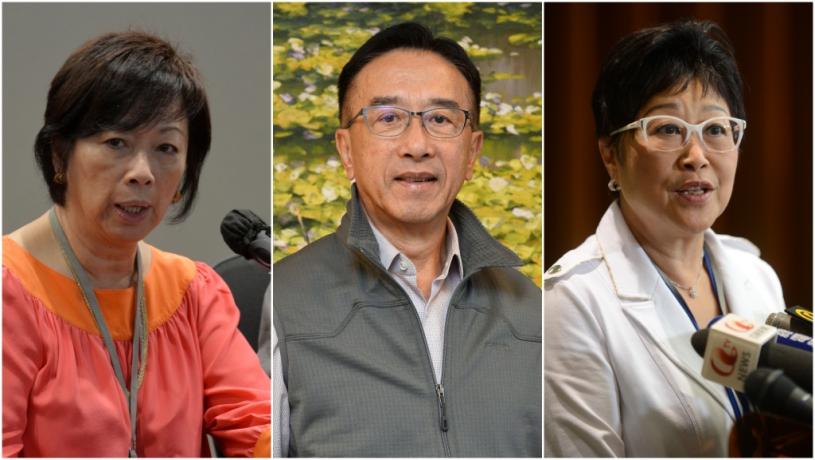 Liberal Party slammed with 3 honorary chairmen resign
Three Honorary Chairmen of the Liberal Party - James Tien Pei-chun, Miriam Lau Kin-yee, and Selina Chow Liang Shuk-yee - resigned all posts they held within the Party and quit.
In a statement issued on Wednesday, the Party leader Tommy Cheung Yu-yan said the Party received the resigning notice letters from the three and expressed his "deep regret".

It is learned that the Party held a central committee meeting this afternoon with an agenda to abolish the honorary chairmanship. With the views that the agenda was not mentioned beforehand, nor in the Party's standing committee for discussions, three Honorary Chairmen decided to resign from the Party and all posts held within.

In the resignation letter sent to Peter Shiu Ka-fai, the chair of the Party, James Tien claimed he has been "left no choice" but to resign since Party's leadership found the contributions and opinions of the former chairperson with "no longer value".

Meanwhile, Selina Chow described in her letter the move of the leadership to remove all honorary chairpersons as failing to show basic respect to the senior members.

"I have never considered leaving the Party, " she said, but "I find such a callous move to be inappropriate and totally unacceptable."

Lau also expressed her "disappointment" to the leadership of the Party, claiming it was the reason given to her for her resignation.

The party is making every effort to retain the three Honorary Chairmen, said Cheung.