Chinese premier calls for 'health and stable development' of relations in virtual meeting with over 30 heads of multinational firms.
Chinese Premier Li Keqiang called for closer cooperation with Britain to boost economic ties during a videoconference with British business leaders, as political tensions simmer between the two countries over human rights.

Li said China wanted to resolve differences through dialogue to promote the "healthy and stable development" of relations, in a meeting on Tuesday with more than 30 leaders of multinational firms including Standard Life, Diageo, AstraZeneca and British Petroleum.

Relations between the countries have been frosty since Britain took a tough line over China's alleged human rights abuses against Uygurs and other Muslim minorities in the Xinjiang region, and over its policies in Hong Kong.

Li told the business leaders that China and Britain were important forces in maintaining global peace and safeguarding the multilateral trading system in a time of uncertainty.

"Stable China-UK relations are conducive to upholding free and fair trade, pushing forward the global economic recovery, tackling global challenges and creating more benefits for the two peoples," Li said.

He also said China wanted to improve communication and share its research as a way to fight the pandemic, especially on variants of the coronavirus.

In addition, Li called for more cooperation to tackle climate change in areas like clean energy and said he hoped for further collaboration on green technologies.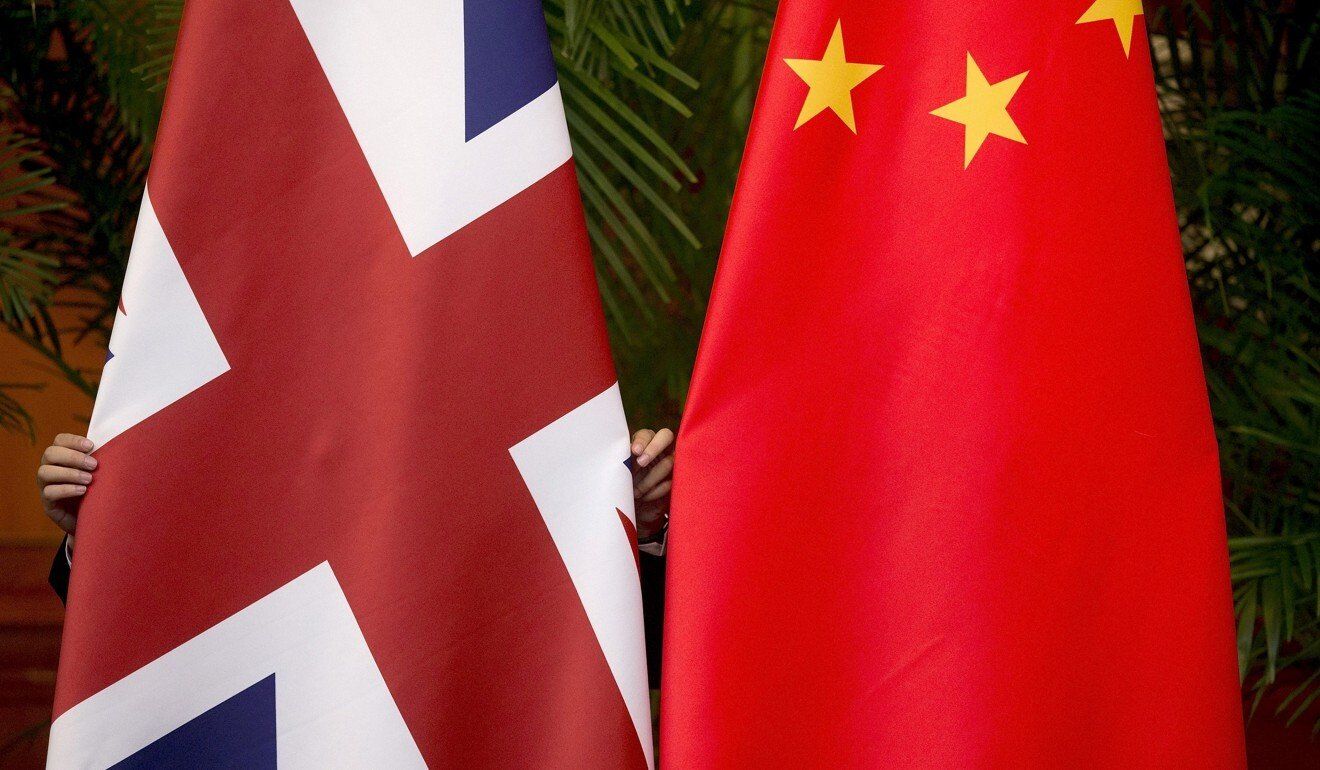 Britain and China are at odds over allegations of human rights abuses in Xinjiang and Beijing's policies in Hong Kong.

On the issue of Beijing's market access promises, Li said China would further open its service sector as it had for manufacturing, and that all entities, including foreign-invested enterprises, were treated equally and more foreign capital was welcome.

He called for stronger communication between the two countries across all sectors and efforts to improve mutual understanding.

Also speaking was Sherard Cowper-Coles, chairman of the China-Britain Business Council, which co-hosted the meeting, saying the discussion had "highlighted how a healthy trade and investment relationship is in the national interest of both the UK and China".

Britain is balancing its relations with China, calling it a "systemic competitor" and an "authoritarian state" and voicing concerns at the UN Human Rights Council over Beijing's actions in Xinjiang, while at the same time pursuing a positive economic relationship. Graham Stuart, Britain's trade minister, last month said the country had "no alternative" but to improve its economic relationship with China despite its human rights record.

Last week China's new ambassador to Britain, Zheng Zeguang, called for business communities in the two countries to "work together to tackle the current difficulties" in relations.

He said they needed the same spirit as Jack Perry – who visited China on an "ice-breaking" trip in 1953 as part of a delegation representing British companies – and urged the business sector to "break the ice of protectionism" and build an open and inclusive world economy.