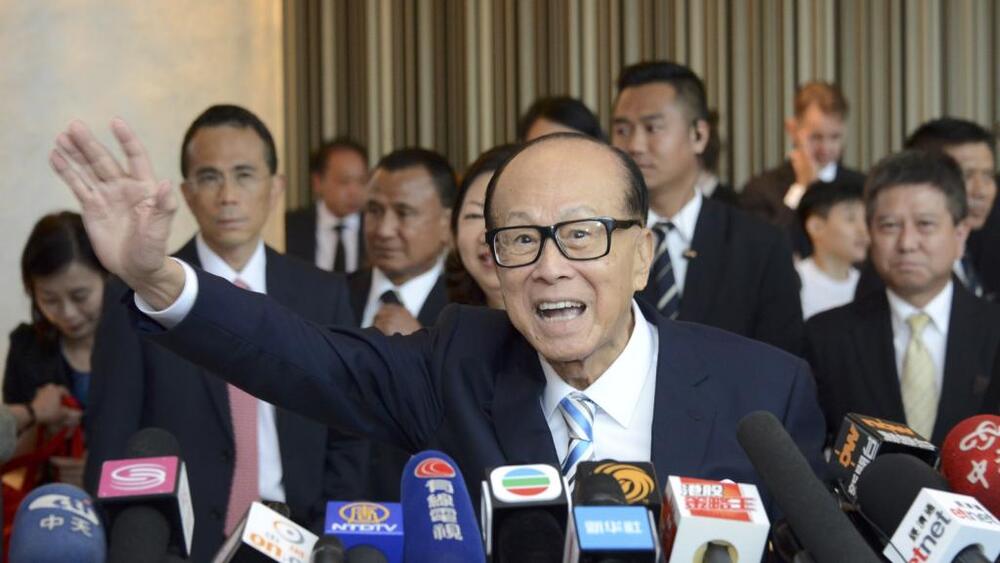 Li Ka-shing still king on Hong Kong's wealthiest list
Hong Kong's wealthiest man, Li Ka-shing, has retained his spot as other tycoons rose or fell according to the whims of the pandemic and associated global economic reshuffle.
Mr. Li Ka-shing retains his position at the apex of the rankings, with a net worth of US$39 billion, representing a US$3 billion increase from the preceding year. Despite a decline in the stock price of his primary enterprise, CK Hutchison Holdings, this was partially offset by the surge in the value of his investment in Celsius Holdings, a manufacturer of energy drinks, following PepsiCo's US$550 million investment in the company.

The collective wealth of the tycoons featured on the Forbes list of the 50 wealthiest individuals in Hong Kong for 2023 saw a slight decrease to US$324 billion from the US$328 billion recorded in the preceding year, as reported by Forbes magazine.

Renowned real estate mogul Lee Shau Kee has maintained the second position on the list of wealthiest individuals, despite a decrease in his net worth of 11 percent to a total of US$30.3 billion amidst a struggling property market. As a sign of optimism, Henderson Land, owned by Lee, is continuing with its plans to build a US$14.6 billion commercial landmark on the Central Harborfront. Henry Cheng, son of the late Cheng Yu-tung, has held the third spot since 2020, with his and his family's fortune increasing by US$2.5 billion to a total of US$28.9 billion, due to the rising demand for gold jewelry, which in turn has caused a surge in the stock prices of Chow Tai Fook Jewelry Group by nearly 20 percent.

The most substantial increase in terms of percentage was experienced by Jean Salata (No. 15), whose fortune increased twofold from US$2.95 billion in the previous year to US$5.9 billion following the sale of his Baring Private Equity Asia to Stockholm-based private equity firm EQT in October. Another notable gainer was shipping magnate Helmut Sohmen (No. 17), whose BW Group profited from the robust freight market, resulting in a 53 percent surge of his estimated net worth to US$5.5 billion.

The list of this year's wealthiest individuals includes one new addition, David Fong, Co-Chairman of the Hip Shing Hong Group (No. 35, US$2.3 billion), who has taken the place of his late father Fong Yun Wah. The Fung brothers, Victor and William (No. 40, US$1.85 billion), have also returned to the list after a four-year absence. Their supply chain giant, Li & Fung, was acquired by the Danish shipping giant A.P. Moller-Maersk last August for an enterprise value of US$3.6 billion.

The top 10 richest in Hong Kong are:

Li Ka-shing; US$39 billion

Lee Shau Kee; US$30.3 billion

Henry Cheng & Family; US$28.9 billion

Lee siblings; US$19.3 billion

Peter Woo; US$16.9 billion

Kwong Siu-hing; US$15.2 billion

Lui Che Woo; US$14.9 billion

Joseph Lau; US$13.2 billion

Joseph Tsai; US$8.5 billion

Francis Choi; US$8.2 billion

The economy in Hong Kong took a hit in 2022, with a contraction of 3.5 percent. However, things are beginning to look up, as restrictions related to the pandemic are being lifted and travel is starting to resume. This positive outlook is reflected in the stock market, with the Hang Seng index showing a 12 percent decline from this time last year when fortunes were last measured.