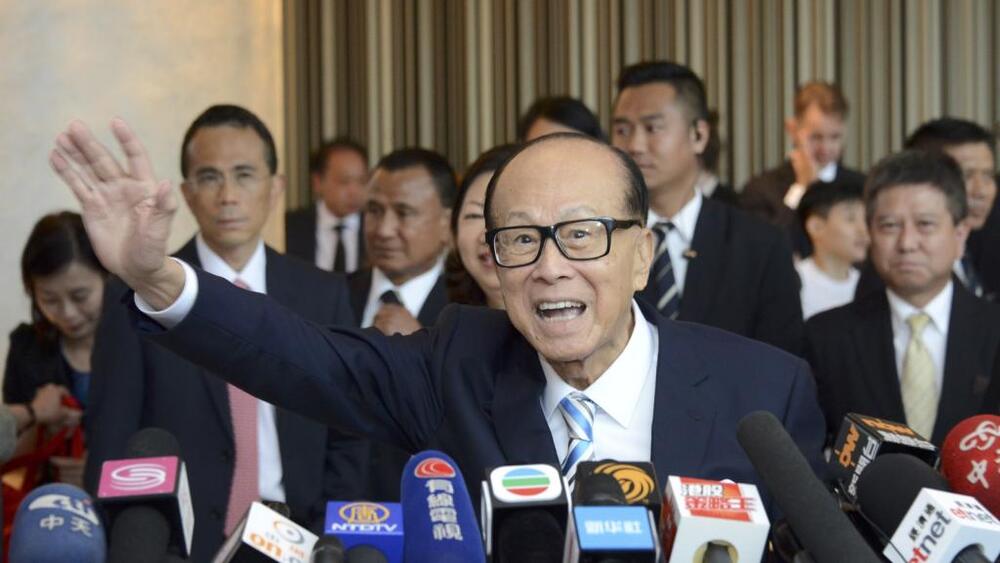 Li Ka-shing named wealthiest developer in the world with US$33 billion
Cheung Kong Holdings' founder Li Ka-shing and his family topped a 2022 list of wealthiest real estate developers in the world with his US$33 billion (about HK$259 billion) fortunes.
Li retired as chairman of CK Hutchison Holdings and CK Asset Holdings in May 2018 but remained on as a senior advisor.

The Hurun Research Institute released the Hurun Global Real Estate Rich List 2022, a list of the real estate billionaires in the world, on Wednesday.

The threshold for the list was US$2.8 billion, and the total wealth of the world's top 100 entrepreneurs in real estate was US$663 billion. They came from 16 countries with an average age of 67 years old, three years older than the average age of the Hurun Global Rich List.

The wealthiest real estate billionaire came to 94-year-old Li Ka-shing, followed by Lee Shau-kee, 94, of Henderson Land with US$27 billion (about HK$212 billion), and Country Garden's 41-year-old Yang Huiyan with US$26 billion (about HK$204 billion).

At the same time, Hong Kong became the Global Capital of Real Estate Entrepreneurs, with 14 of the 100 listed tycoons living here.

Besides Li Ka-shing and Lee Shau-kee, the city also housed the fourth-ranked Peter Woo Kwong-ching and his family of Wheelock and Company and ninth-ranked Joseph Lau Luen-hung and his family of Chinese Estates Holdings.

According to Hurun, the average wealth of real estate entrepreneurs increased by 5 percent this year. Among them, China saw a drop of three percent in the average wealth of real estate entrepreneurs, while the USA recorded an increase of 10 percent.

Thirty-six entrepreneurs saw losses in their fortunes compared to last year, of whom two-thirds were from China.

Evergrande chairman Xu Jiayin recorded the most loss of US$23 billion (about HK$180 billion), followed by Xu Rongmao and his family of Shimao, whose fortunes shrank by US$8 billion (about HK$63 billion).