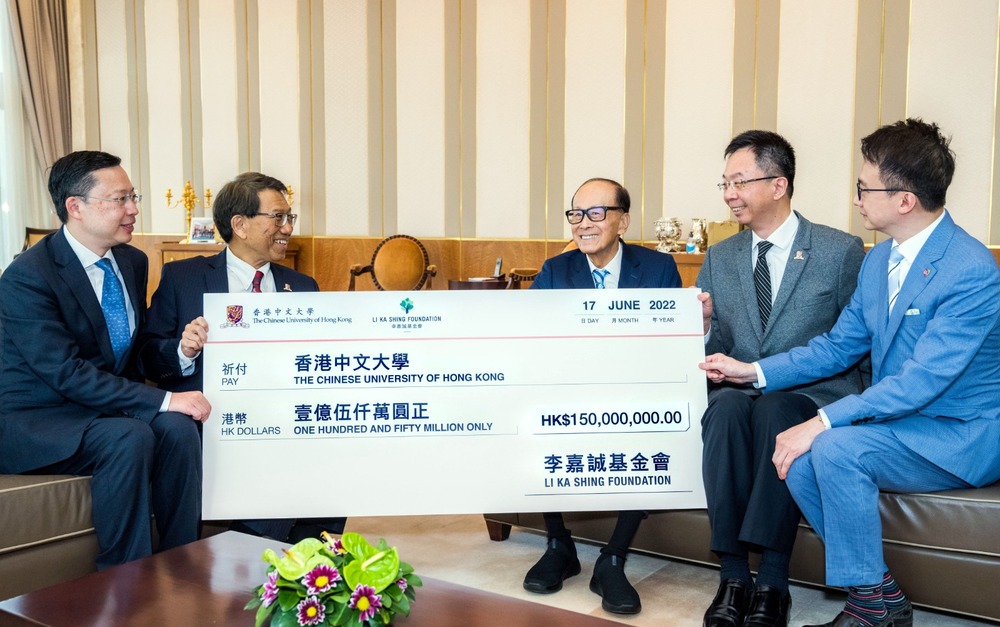 Li Ka Shing Foundation donates HK$150mn to CUHK for research in biomedical tech
The Chinese University of Hong Kong (CUHK) has received HK$150 million from the Li Ka Shing Foundation for supporting the research and development of biomedical technology.
The donation will be supported by funding and in-kind contributions at CUHK to establish a development fund valued at HK$300 million in the Faculty of Medicine (CU Medicine).

CU Medicine has launched a scheme with the primary goal of accelerating the process of translating laboratory discovery into patient care—often referred to as a "bench to bedside" process, resulting in medical advances and improved human health.

The donation will be specifically used for two initiatives, including the "development of prototypes of new diagnostic or therapeutic approaches" and "enhancement of infrastructure to facilitate clinical validation of the new approaches".

Council Chairman of CUHK John Y. Chai deeply appreciates the generous donation made by the Li Ka Shing Foundation. "This donation will play an important role in ensuring that CUHK's commitment to innovation in biomedicine continues to bridge the gap between basic science and clinical applications," he said during a meeting with the Chairman of the Foundation, Li Ka-shing last Friday.

The president of CUHK Rocky S. Tuan added that the donation will empower CUHK to "break new grounds in frontier biomedical research and translational developments to transform patient care and public health".