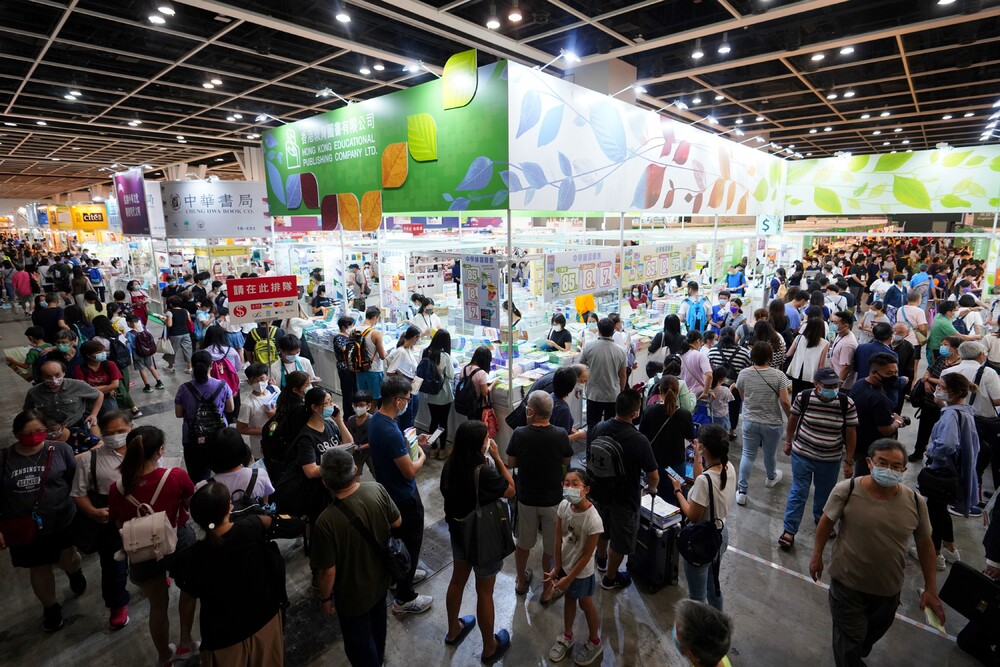 Level of carbon dioxide rises as Book Fair hall flooded by citizens
The concentration level of carbon dioxide continued to rise at the exhibition hall of Hong Kong Book Fair as more citizens entered the fair, according to Anthony Law Kwok-yung, an adjunct professor from Polytechnic University.
Law placed two air quality monitors at the exhibition hall. He found out that the concentration level of carbon dioxide rose from 450ppm before 10am, to over 1,200ppm in the afternoon.

He added it would be better that the concentration level is maintained below 1,000ppm.

Law explained that the concentration level of carbon dioxide serves as an indicator, showing the air flow at the hall.

He recommended organizer Hong Kong Trade Development Council to install air purifiers and to increase ventilation for places where large crowd gathers, in order to minimize the risking of contracting Covid-19.

Ho Pak-leung, the head of Hong Kong University's Centre for Infection, gave the same suggestion as well. He added those who are not wearing a proper surgical mask should be banned from entering the hall.

Ho also recommended visitors to use non-contact electronic payment and sanitize their hands after flipping some pages.