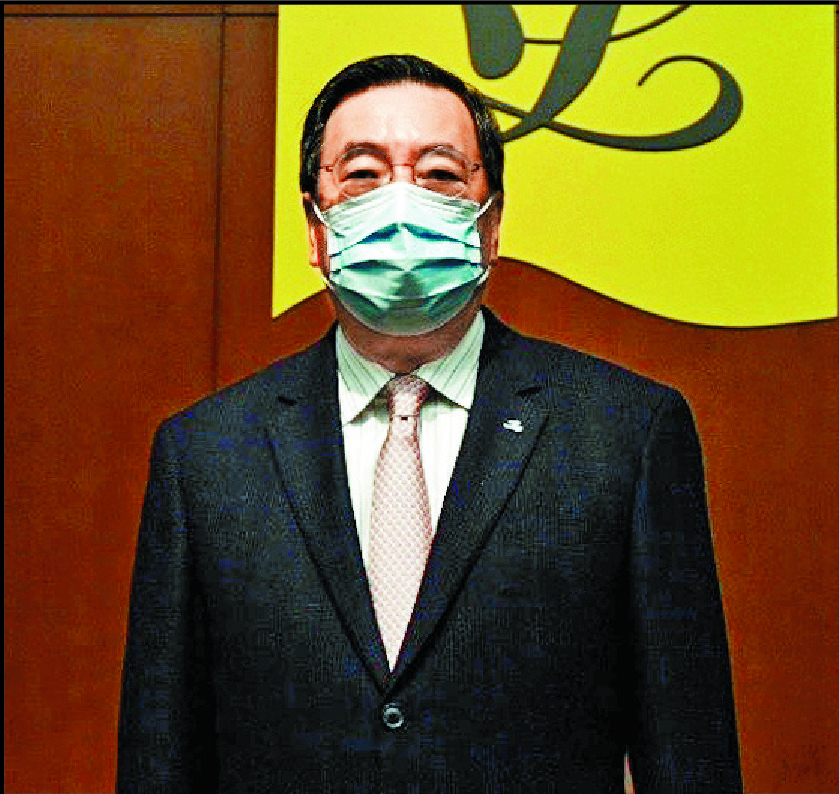 leung keeps top job AT legco 'turning point'
Andrew Leung Kwan-yuen will continue to be Legislative Council president after he was elected uncontested.
Legco secretary general Kenneth Chen Wei-on said Leung was the only one whose name was put forward during the nomination period and therefore announced him as the president for the new Legco term.

Leung was nominated by pro-establishment camp convener Martin Liao Cheung-kong and 13 other lawmakers, including Democratic Alliance for the Betterment and Progress of Hong Kong chairwoman Starry Lee Wai-king, Federation of Trade Union president Stanley Ng Chau-pei and freshman Peter Koon Ho-ming.

He thanked both veterans and newcomers to the legislature for their support and said he was honored to be president at what he characterized as "a turning point in history."

He said "there will be a lot of challenges, as Legco has to safeguard national security and monitor and assist the government, especially in combating the pandemic and helping the economy bounce back.

"I believe all lawmakers will be rational and pragmatic while discussing politics and they will be up to their necks in work, as they have to join different panels and scrutinize bills," he added.

Leung also said that displaying the national emblem in the Legco chamber could make the atmosphere "more solemn."

Should that happen, the ratio of the SAR emblem must be slightly smaller than the national one if they are displayed together.

Legco would also have to consult the government, the legal department of the central government liaison office as well as lawmakers.

That came as a first-time lawmaker says she wants to create a new culture in Legco to "constructively monitor" the SAR administration.

Wendy Hong Wen, head of research at New World Development, was sworn in on Monday as one of the 90 new members.

Hong said she wanted to focus on resolving Hong Kong's economic problems and cultivating greater ties with the mainland.

"During the past 20 years, we have witnessed a drop in Hong Kong's competitiveness, industrial hollowing out, a widening wealth gap and excessively uniform economic structure, so it is difficult for youngsters to achieve upward mobility," Hong said.

"We couldn't focus on development for a long time because our society and the chamber were highly divided, and Legco was not able to function smoothly," she added.

Hong brushed away claims the new "patriots-only" legislature would be unable to monitor the government effectively.

"The goal of monitoring the government is to promote good governance, serving the public interest in a better way," she said.

"I wish I could promote constructive monitoring, or positive monitoring, by which I mean I will not simply criticize the government but will join the efforts of the government and help find solutions."

Speaking a day after officiating at the oath-taking of all 90 new lawmakers, Chief Executive Carrie Lam Cheng Yuet-ngor said the executive will keep up its "sincere cooperation" with Legco.

She added that major bills, including rent controls for subdivided flats, additions to the number of public holidays and the new national flag and anthem law, will be taking effect in the coming months. "There is still a lot of legislative work in the year ahead, as one after another bills will be submitted to Legco for scrutiny," Lam said.