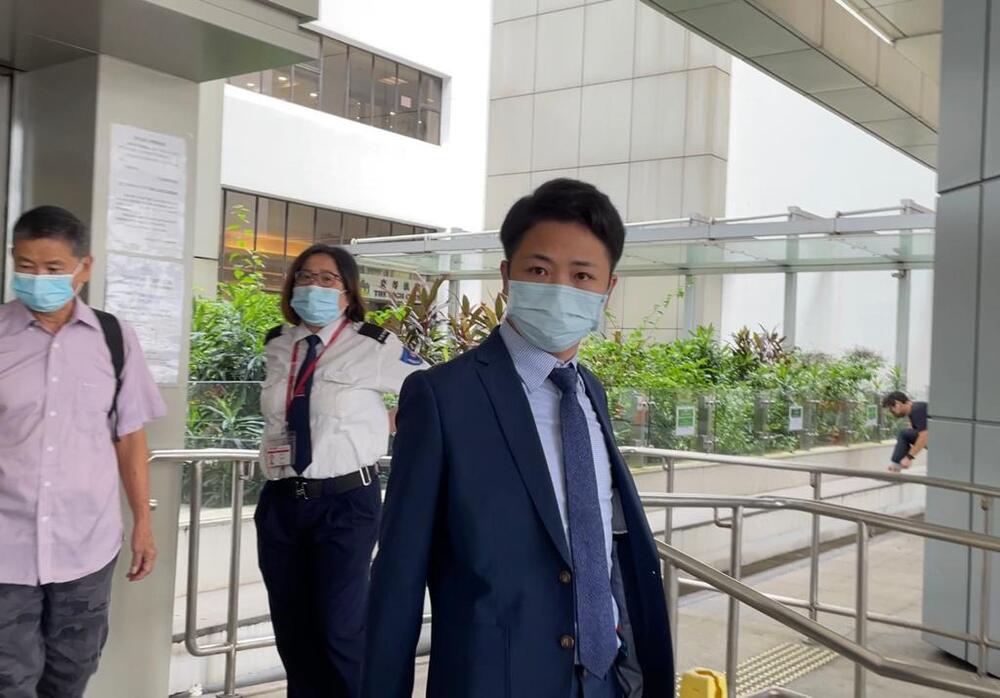 Lesbian called man who "pretended to be tomboy" sick and revolting
A lesbian told the High Court that she panicked when she saw the genitals of a man who allegedly lured her into having sex while posing as a woman.
Defendant Tsang Tsz-ho, jobless, pleaded not guilty to rape and indecent assault on Monday (September 27). He was accused of raping and indecently assaulting the victim inside Hotel Cozion Wai Yip Street in Kwun Tong on February 27 last year.

Prosecution said the victim and Tsang got to know each other on the lesbian dating platforms Butterfly and Her, and arranged to meet at a hotel.

On the platform, Tsang pretended to be a tomboy.

Testifying using video on Tuesday, the victim said Tsang arrived at the hotel room wearing a loose sweater and trousers. He then engaged in sadomasochistic acts with the victim.

He had bathed her whilst remaining fully-clothed. When they returned to the bed, the victim said she was penetrated. She asked Tsang if it was a sex toy, but Tsang did not answer and carried on.

Realizing it might be Tsang's penis, the victim pushed Tsang away several times, but in vain. She later saw his genitals when she put on her clothes.

Feeling at a complete loss, she once again questioned Tsang, but Tsang stayed silent.

"I couldn't believe the fact for a moment, thinking I must leave the place instantly," the victim said.

"His act is sick and revolting."

As the victim was about to leave the room, Tsang gripped her hand, telling her to stay.

She then shouted for help, before managing to break away from him.

Later, the victim told her friend on the phone that she had been raped, adding Tsang concealed his gender and covered himself with a quilt throughout the sex.

She also told her friend that Tsang asked her to pay for the hotel room.

"I later demanded Tsang to reimburse me for the hotel room's fee, during which I got a hold of Tsang's personal particulars - which I handed to the police," she said.

The victim said if she knew Tsang was a man, she would not have agreed to have sex with him.

In a videotaped interview presented at court, Tsang admitted to police that he did not reveal his gender initially, but said it should have been obvious to her that he was a man.

"She even asked me why I didn't use a condom, so she already knew I was a man," he said. "I also didn't understand why she asked me if I was a man afterwards."

He said she enjoyed the activities.

The trial continues.