Numerous residents signing up for government's 'IAM Smart' app for the first time helped bog down the system, officials say while urging patience.
Some 3.1 million Hongkongers, or more than one-third of qualified residents, had signed up for the government's HK$5,000 (US$644) consumption voucher scheme by 11pm on Monday, with the rush leading to waiting times of more than an hour.

One reason for the long wait, officials said, was a sudden uptick in new users registering for accounts on the government's "iAM Smart" app, the online platform used to apply for the scheme.

To try and resolve the problem, the Office of the Government Chief Information Officer said that from 3am on Tuesday people would have to register an iAM Smart account in advance of using the app to sign up for the vouchers.

Jessie Wong Hok-ling, head of the budget and tax policy unit at the Financial Secretary's Office, said on Monday morning that more than 40,000 new accounts were registered as the scheme went live on Sunday, 10 times above the daily average.

"The system was [not expecting that volume], which is why this problem happened," Wong told a radio show, adding she hoped the explanation would mean people exercised more patience.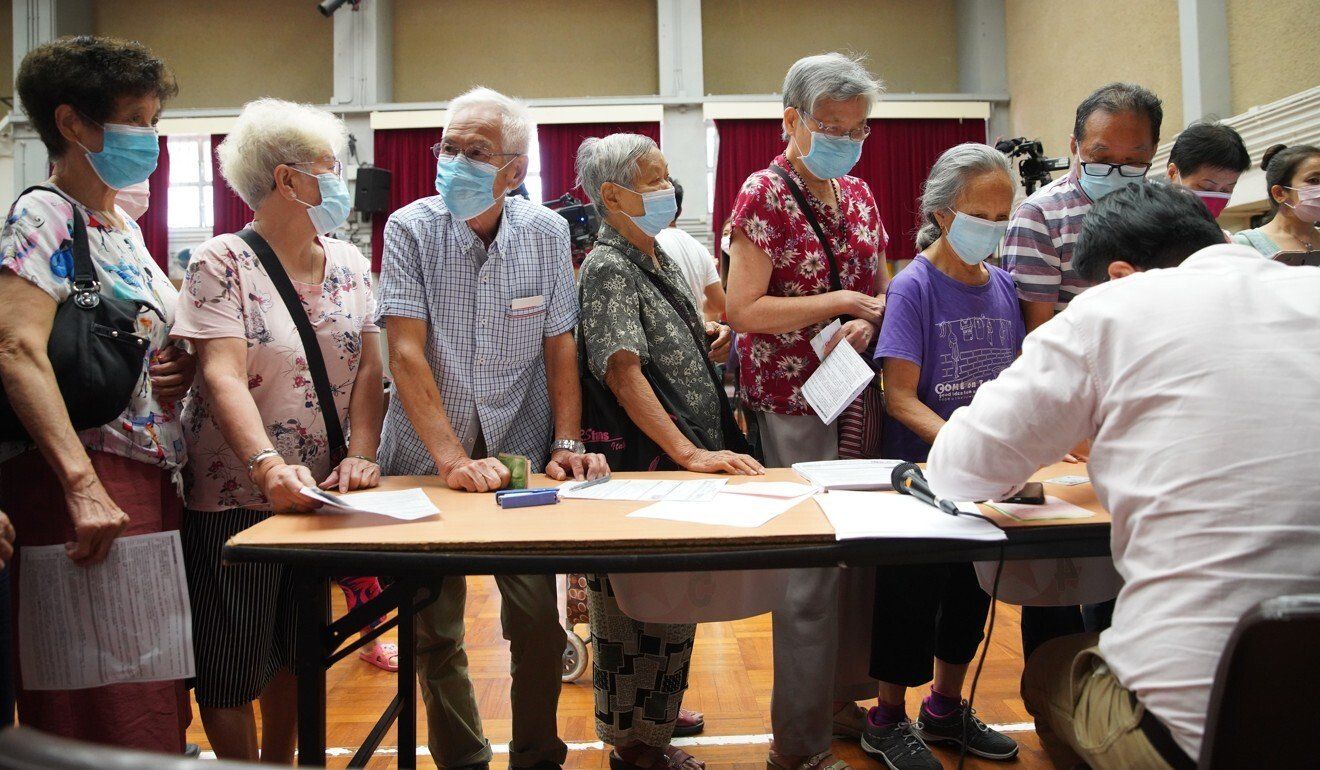 Elderly Hongkongers who preferred to register in person are helped over the weekend.

Wong also responded to complaints that the complexity of the online authentication process could prevent residents from completing the registration in the allotted 30 minutes, saying authorities would look into those concerns. Online verification requires users to prove they are not robots by selecting a series of photos.

"These are requirements by Google for cybersecurity purposes, and there might be some risks if we want to modify those checks," Wong said.

The HK$36 billion (US$44.63 billion) voucher scheme was launched on Sunday morning to high demand, with authorities pushing online registration as the fastest way to apply.

Resident James Ockenden said he waited for more than an hour while trying to use the app on Sunday but was unsuccessful.

"It crashed when I got to the front of the queue and sent me to the back of the queue again. So, I redid it the 'direct way'," the 48-year-old said.

Instead he opted to register on the website, and eventually chose the Octopus contactless payment card to receive the vouchers.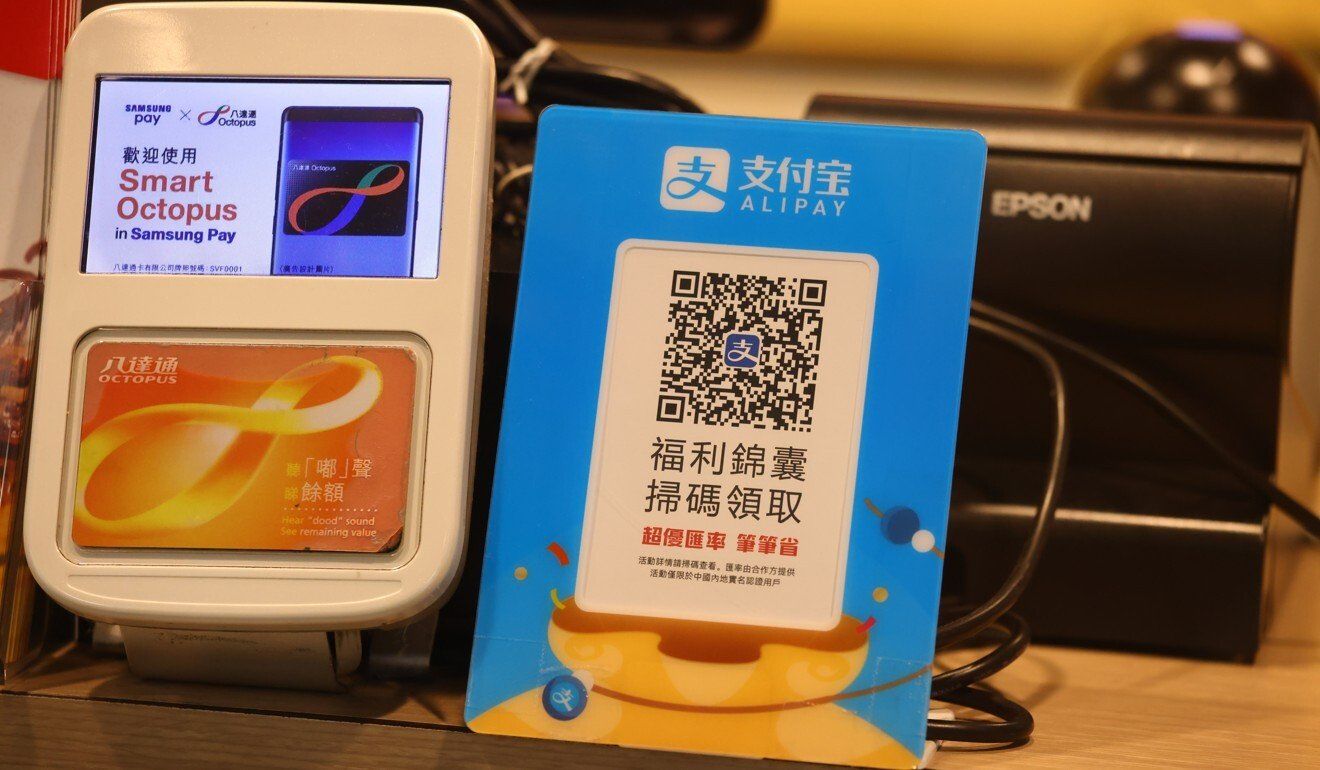 Residents will be able to use the HK$5,000 e-vouchers at numerous local merchants.

Permanent residents and recent migrants from mainland China aged 18 and above who register will get HK$5,000 worth of e-vouchers in three instalments beginning from August 1.

They can opt to receive the vouchers on their Octopus cards, or via three approved e-wallet systems – AlipayHK, Tap & Go and WeChat Pay HK – and will have at least five months to spend them on transport, retail shopping and dining.

The Consumer Council said shoppers should carefully consider the service coverage and terms of use of the platforms to assess whether they suited their habits.

"Currently, the four designated stored-value facilities and participating traders have all launched various offers and promotions, easily luring consumers into impulsive decisions," the consumer watchdog said.

Financial Secretary Paul Chan Mo-po wrote on his official blog on Sunday that interest in the voucher scheme, which aims to boost a local economy devastated by the coronavirus, showed it had achieved its aim, including encouraging the use of electronic payments.

Executive councillor and lawmaker Tommy Cheung Yu-yan was expected to encourage catering businesses to join a promotional campaign offering a 30 per cent discount to patrons who dine in groups of four or more. The campaign is expected to run from July 15 until the end of August.

Retailers and shopping malls will also roll out perks to entice shoppers.

"I'm optimistic the offers can entice people to dine at restaurants," Cheung said.

Many restaurants and small businesses took the opportunity to adopt digital payments, he said, with platforms even waiving fees and onboarding costs, making it convenient for consumers to dine out with their vouchers.

Based on government data, restaurant receipts totalled HK$19.7 billion in the first quarter.