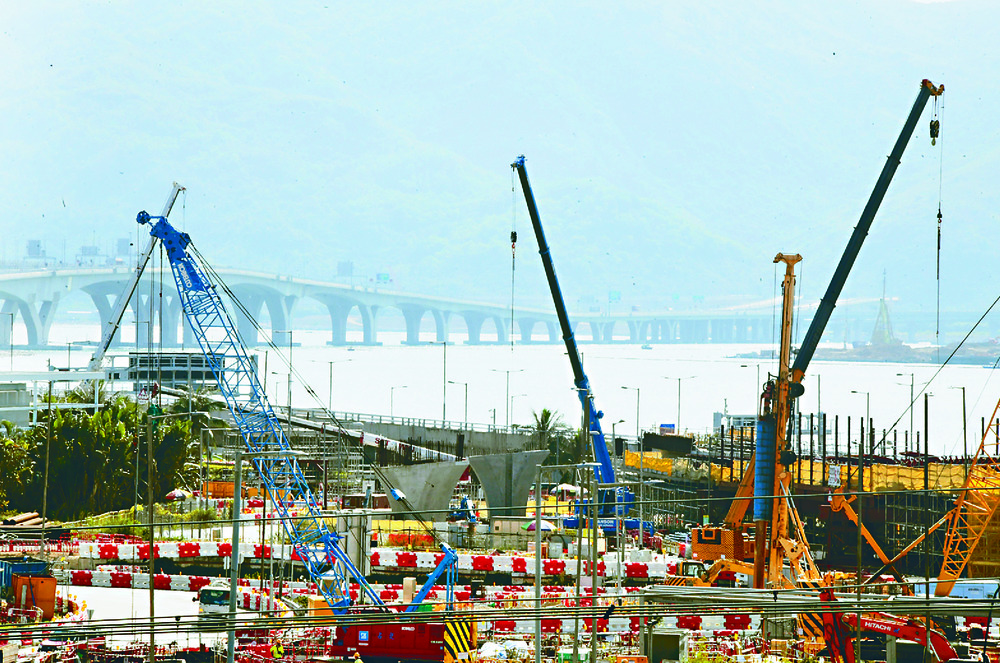 Legislators labor on talent import
Registration for incoming construction and health-care professionals should be waived to speed up the introduction of non-local labor, Legislative Council members urged as authorities proposed to extend thge talent list to 51 fields from 13.
And Lo Wai-kwok , who represents the engineering sector, said the construction industry values experience over qualifications.

Authorities announced on Tuesday that the list - established in 2018 and last reviewed in 2021 - was to be extended to 13 medical professions, including doctors, dentists and nurses, as well as construction-related fields with surveyors and civil and electronic engineers.

Applicants from the construction sector are required to have at least a bachelor's degree in their field and three years of working experience.

But Lo noted that despite construction projects requiring professional knowledge registrations are not mandatory for those who want to join the industry.

"Even if overseas talents are not yet members of the Institution of Engineers or registered engineers they are still able to get the qualification after obtaining working experience in Hong Kong," he said.

"This is not only to solve the current problem of a manpower shortage but in the long run we also hope to attract more overseas talent."

Medical and health services sector representative David Lam Tzit-yuen said authorities should prioritize hiring local health-care graduates.

"Training a doctor takes six to seven years, and we are spending millions of dollars from public coffers to provide training to students in nursing, physical therapy and more," he said. "There is no way we can ignore the talent we trained for years."

Labor and welfare secretary Chris Sun Yuk-han reaffirmed on Tuesday that applicants in health-linked sectors would still need to meet requirements before joining the workforce, such as passing licensing exams.

The updated list includes 51 professions in nine areas: business support, creative industry, development and construction, environment, financial services, health care, IT, and legal and marine services.

But authorities did not consult the public regarding the updated list.

Labor constituency representative Aron Kwok Wai-keung said gatekeeping was needed to guarantee local employment.

"It may lead to a rise in the unemployment rate of young people, and importing middle-ranking talent may also hinder the promotion opportunities for middle-ranking workers in Hong Kong," he said.

He hoped authorities would have discussions with the labor sector about setting a limit on imported talent.