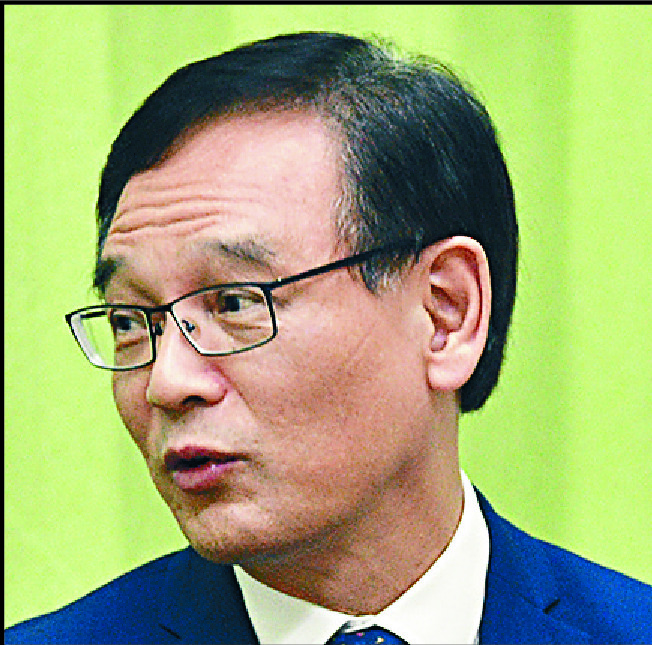 Legco push for $2 levy nowhere in the bag
Raising the plastic bag levy to HK$2 can cut plastic bag usage by 40 percent, said Tony Tse Wai-chuen who is considering to proposing an amendment in the Legislative Council.
The architectural, surveying, planning and landscape sector representative said that "since the purpose of legislation is to reduce waste, we should increase the levy to HK$2 to alert citizens and achieve our goal."

Tse hoped the subcommittee on subsidiary legislation could move to amend the bill to increase the levy to HK$2 instead of the HK$1 proposed by the government. But if the subcommittee does not do so, he may propose the levy increase.

"I think authorities should also review the effectiveness of waste-reduction efforts constantly, and the government should have more measures than just solely resorting to the levy," he said.

Wholesale and retail sector representative Peter Shiu Ka-fai said a levy like that envisaged by his colleague would not affect merchants much but not so the customers. "The aspiration behind the levy is not to transfer the burden to consumers, but to remind them not to use plastic bags," he said.

As such, Shiu said he had reservations about the scale of the increase Tse had in mind.

"For shoppers, 50 cents, HK$1 or HK$2 are not big sums and raising the levy to HK$2 would not reduce plastic bag use by a lot," he said.

"Increasing the levy to a level that is too high would affect people's willingness to spend, as plastic bags are a necessity, especially when we buy fresh and frozen goods from supermarkets," he added.

Public opinion on such a rise was varied.

University student Cynthia Chan Hin-wing said she would welcome it but believed it would not help much in reducing waste.

For her, raising to HK$5 would do the trick.

However, a Fan Ling housewife, Xu, called such an increase "stupid".

"I feel indifferent to a HK$1 levy, but HK$2 is truly crazy for me," she said. "How can they think of putting such a burden on us?"