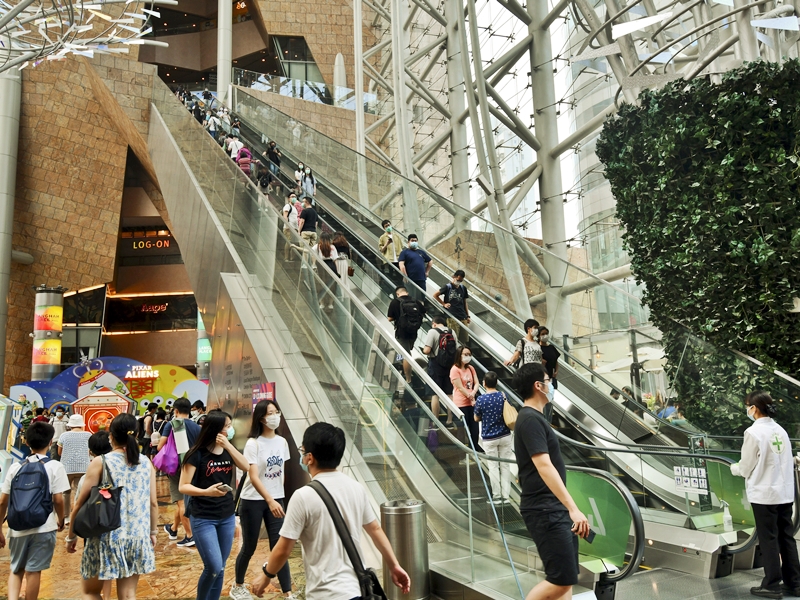 LegCo passes new laws to target upskirt photos
Hong Kong's legislature passed amendments to the Crimes Ordinance on Thursday to introduce specific offenses against voyeurism, non-consensual recording of intimate parts and publication of intimate images without consent.
The Crimes (Amendment) Bill 2021 was approved in its third reading by the LegCo today. It was introduced to the LegCo on March 24 for first and second readings.

The Ordinanace now lists the illegal acts of the new offenses, including observing or recording the intimate acts of others, upskirting and taking photographs down a person's top, non-consensual publication of intimate images, as well as the threat to publish intimate images or videos without consent.

The government also tweaked the amendments to cover illegal acts of altered images, or "deep fakes", where artificial intelligence is used to make images appear pornographic.

Security chief Chris Tang Ping-keung said the bill aims to send a clear message to the public that such despicable behavior comes with serious consequences.

He also said the bill would empower the court to order the removal or disposal of such photos.

"If such photos continue to circulate online, it would cause further harm to the victims," said Tang.

In the past, culprits accused of committing the above offences were prosecuted for "loitering", "disorder in public places", "outraging public decency" and "access to a computer with criminal or dishonest intent".