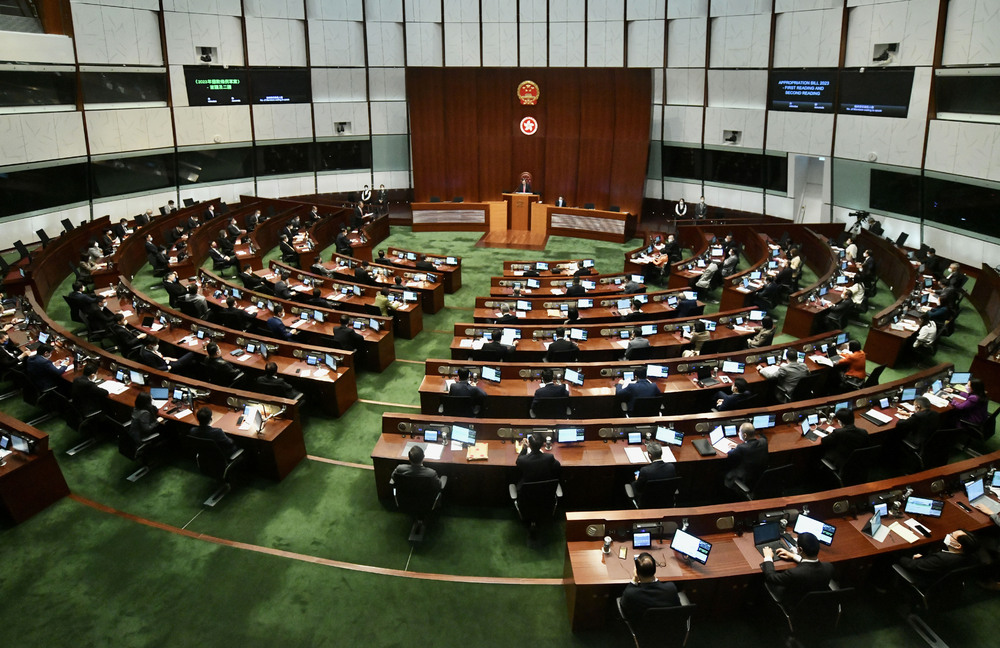 LegCo passes HK$198b temporary funding for consumption vouchers, hospitals
The Legislative Council on Wednesday approved HK$198 billion in temporary funding to allow the government to maintain necessary operations until the full budget unveiled in February can be approved.
Acting Secretary for Financial Services and the Treasury Joseph Chan Ho-lim said the funding will be used to cover expenses from non-recurrent expenditures, including the HK$32.5 billion consumption voucher scheme and the HK$7.4 billion subsidy for the Hospital Authority, along with HK$1.7 billion subsidy for UGC funded universities.

The funding would allow the government to operate for another two months, said Chan.

On passing the temporary funding, architectural, surveying, planning, and landscape sector lawmaker Tony Tse Wai-chuen said lawmakers were aware of the increase in the government's expenditure and called on authorities to spend well the city's fiscal reserves.

In response, Chan said the government will continue to adhere to the principles of exercising fiscal prudence and keeping expenditure within the limits of revenue, also strictly containing the growth of government expenditure and exploring various ways to increase revenue.

According to the Legco agenda, the legislature will resume the Second Reading debate on the Budget on April 26, with the budget to be set down for the Third Reading on May 3.