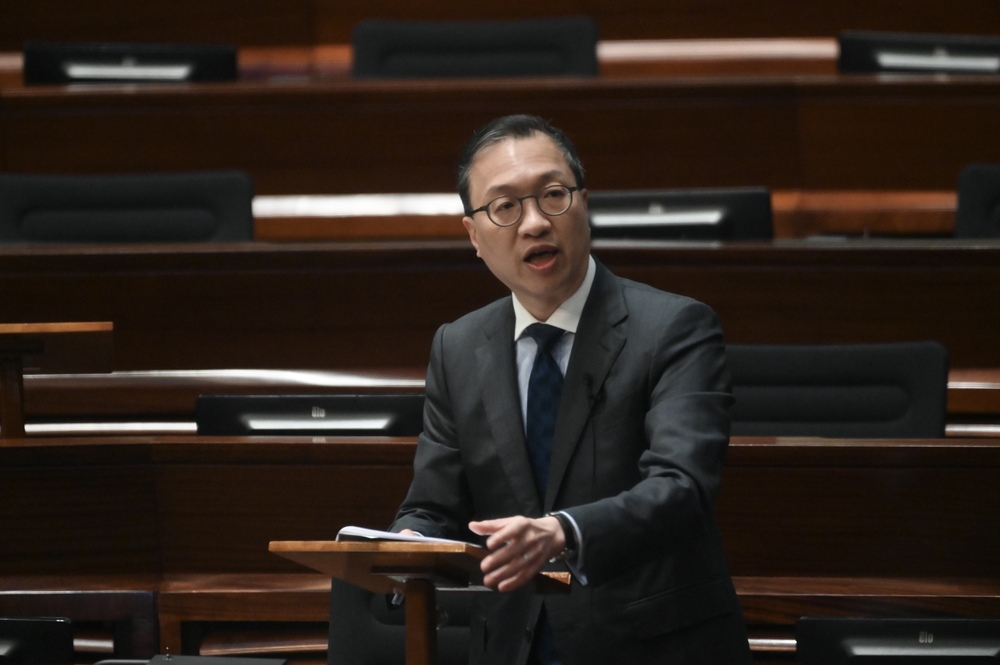 LegCo passes bill mandating foreign lawyers seek CE approval to participate in NSL trials
The Legislative Council on Wednesday passed the third reading of a bill that regulates foreign lawyers not eligible to practice in Hong Kong but wish to participate in national security trials, ruling that they must obtain a certificate from the Chief Executive beforehand.
The Legal Practitioners (Amendment) Bill 2023 was proposed by Hong Kong authorities shortly following the law interpretation by the Standing Committee of the National People's Congress last December.

This came after the Court of Final Appeal ruled that jailed media tycoon Jimmy Lai Chee-ying could hire London-based Timothy Owen KC to defend him in the national security trial in September.

Speaking in the LegCo, Secretary for Justice Paul Lam Ting-kwok said the bill is amended to follow the spirit of the NPC's law interpretation and to handle potential national security risks.

Lam stressed that the newly added pre-application screening process is for the Chief Executive to filter out applications with no supporting evidence to avoid wasting court resources. The second screening process, on the other hand, allows the Chief Executive to make thorough considerations and analyses and to come up with a final decision.

Lam also highlighted that the SAR government values the ad hoc admission mechanism for overseas lawyers but still needs to strike a balance between the mechanism and safeguarding national security.

He said that many regions and countries do not allow foreign lawyers to participate in national security cases, and Hong Kong's system remains open and lenient even after the amendment.

Ma Fung-kwok, the chairperson of the bills committee, said the Hong Kong National Security Law is written in Chinese and doubted if overseas lawyers could understand the city's social environment and convince people that they could handle national security cases.

Ma added that overseas lawyers might have access to confidential documents that interest foreign intelligence bodies, which would significantly increase the risk of leaking top state secrets. He then agreed to introduce a case-by-case mechanism allowing overseas lawyers in national security cases.

Meanwhile, lawmaker Ambrose Lam San-keung said he was disappointed that the amendment failed to bar all overseas lawyers from participating in national security trials, which remains a loophole.

Yet, he noted his support for the amendment and called on other legal professionals to throw in their support as well.

He also said that no one could guarantee the Secretary for Justice, or the Chief Executive would never make a mistake, despite their patriotism and love for Hong Kong, taking reference from Manchester United's center-back Harry Maguire.