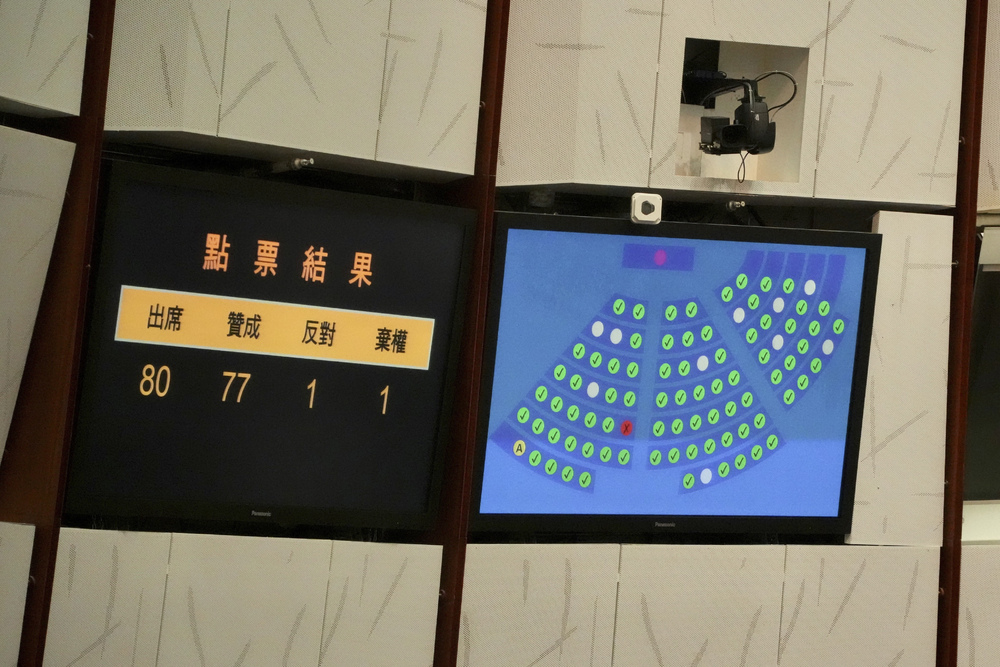 LegCo officially approves government's revamp plan
The government restructure plan was on Wednesday officially approved by the Legislative Council with the changes to take effect starting from July.
The plan proposed adding three deputies to the chief, financial and justice secretaries and increasing the number of policy bureaus from 13 to 15. There will be a new Culture, Sports and Tourism Bureau, while the Transport and Housing Bureau will be split into two separate bureaus.

Among 80 lawmakers who attended today's meeting, only Tik Chi-yuen from Third Side voted against and independent Ambrose Lam San-keung from the legal sector abstained from the vote. The other 77 lawmakers all voted in favor of the revamp proposal.

Incoming chief executive John Lee Ka-chiu welcomed the passage of the resolution, "The passage of the proposal displays a positive interaction between the executive and the legislature, under which the LegCo not only monitors the work of the government, but also supports the Government in enhancing governance efficiency."

On another note, 10 lawmakers were absent from today's meeting, sparking rumors that some of them didn't come and participate in the vote due to sensitivity of the matter.

They included Horace Cheung Kwok-kwan, Kennedy Wong Ying-ho, Nixie Lam Lam from the Democratic Alliance for the Betterment and Progress of Hong Kong (DAB); Alice Mak Mei-kuen from the Hong Kong Federation of Trade Unions (FTU); and Dominic Lee Tsz-king from New People's Party.

The other five were independents Sun Dong, Nelson Lam Chi-yuen, Doreen Kong Yuk-foon, Kenneth Lau Ip-keung and Sunny Tan.

Earlier reports said Cheung and Mak will join John Lee's cabinet as deputy Secretary for Justice and Secretary for Home and Youth Affairs.

Sun is also rumored to take up the post of Secretary for Innovation, Technology and Industry.

The LegCo finance committee on Friday last week endorsed funding for the revamp plan already, which will cost the government extra HK$95 million of expenditure including salary and other benefits.