A recent motion on promoting women's development sparked important debate in a legislature that has been too quiet amid recent reforms. Unleashing women's potential and encouraging them to work while having more children will require reshaping views and bringing the issue to the community.
The new political normal, under Hong Kong's improved electoral system, ensures that squabbles are kept to a minimum and there is no stage for theatrics. We are shielded from the politicking and are free to go about our lives politics-free, allowing us to focus on "horse racing, dancing, speculating on stocks and making big money" – at least that is the plan, according to Hong Kong and Macau Affairs Office director Xia Baolong.

For the most part, our Legislative Council members have kept a low profile. Watching debates in the chamber are about as entertaining as watching paint dry. Even the chief executive's question and answer session in Legco is being revamped into an "interactive and consultative" exchange that allows lawmakers to express their views on specific issues instead of only putting questions to the chief executive.

The chief executive is not answerable to the legislature. He now graces the council with his presence to talk about what he wants to talk about, because, from now on, the matters for discussion are set by the administration.

But every now and then, something noteworthy does transpire from these proceedings. This was the case last Thursday, when debate was sparked by lawmaker Maggie Chan Man-ki's motion, titled "Promoting the comprehensive development of women in Hong Kong".

Twenty-eight lawmakers took part in the motion debate that was perfectly timed just before Mother's Day. Many brought up the lack of childcare and family-care options, which are just some of the hurdles women face in seeking to enter the workforce.

Chan correctly pointed out in her motion that "in the report to the 20th National Congress of the Communist Party of China … under the improved social security system, the country will remain committed to the fundamental national policy of gender equality and protect the lawful rights and interests of women and children".

In a patriots-only legislature, a fundamental national policy cannot and will not be disputed. The usual political platitudes just won't do. Chan's motion brought about quality discussion worthy of our attention.

Lawmaker Lam Chun-sing saw a need for the government to attach enough importance to women's affairs to set up a senior position within the civil service in charge of women's policy work that often requires cross-bureau coordination. Whether that means a designated commissioner for women's affairs will be created is unclear, but it's good to see Legco recognising the importance of implementing policies on women's affairs.

Even Executive Council member and lawmaker Chan Kin-por – who has been criticised for saying "our bars have prettier girls" than Singapore in an insurance forum late last year – brought up the problem of traditional gender roles holding women back from work and wasting their talent. He urged the government to strengthen childcare services, provide subsidies and introduce flexible work arrangements to meet the needs of working women.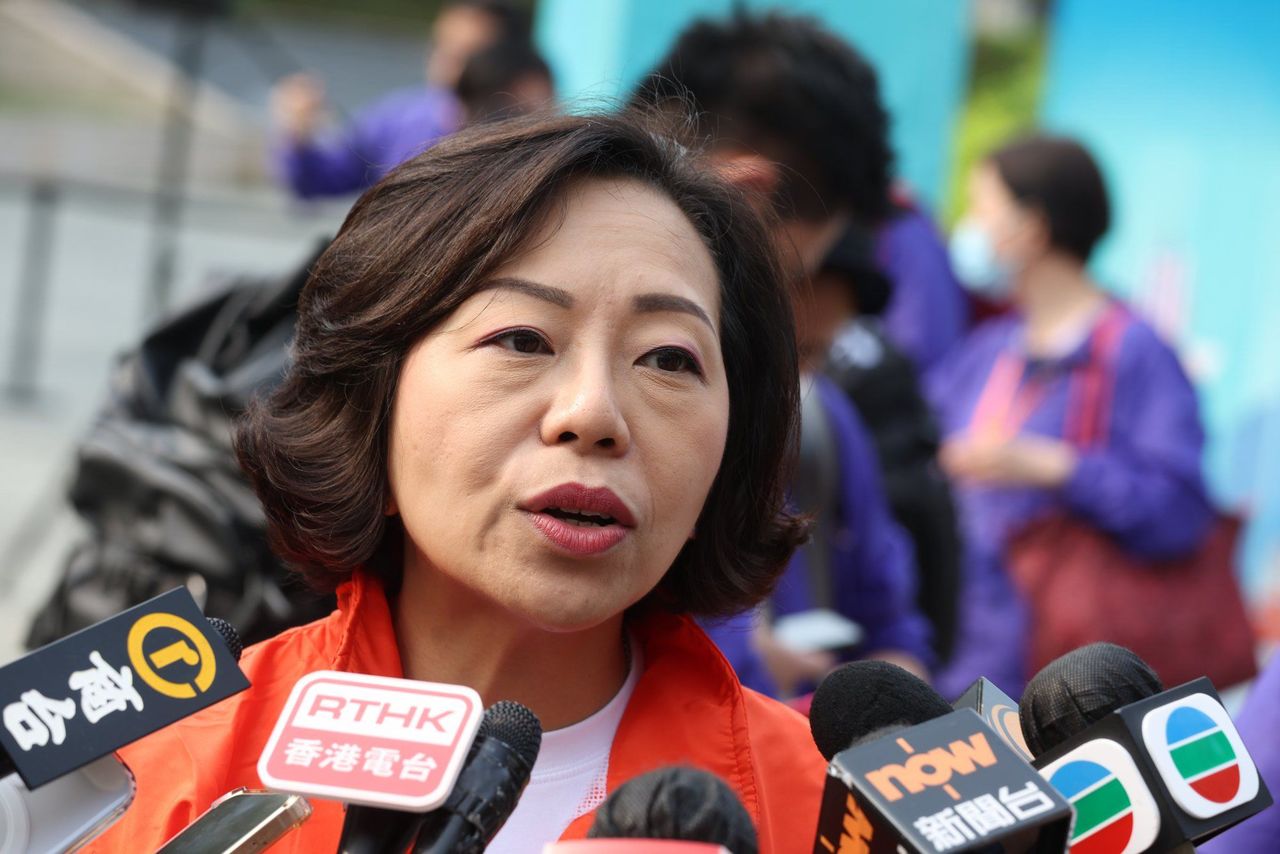 Alice Mak, secretary for home and youth affairs, speaks at a press event at Hong Kong West Kowloon Station on April 11.

In her response to the motion, Secretary for Home and Youth Affairs Alice Mak Mei-kuen took issue with seeing women choosing not to have children as a "problem". She took the opportunity to educate council members and the public of the need not to blame women for this social condition.

Women go child-free for many reasons, including economic insecurity. Without addressing the long list of problems that lead families to decide not to have children, even measures with the best intentions will not address why Hong Kong has one of the world's lowest fertility rates at 0.8 births per woman, according to the United Nations Population Fund.

Unleashing women's potential and encouraging them to work while having more children will require a rethink of how we view and treat women. Fathers also need to share childcare and housework responsibilities.

Academic pressure is a source of student and family stress, and expectations of the years of struggle it can bring a family are a legitimate reason for couples of childbearing age to opt out. Young women might also be hesitant if they learn that their children might be at risk for depression.

We need these chamber debates to become places for vital dialogue. Mak and other lawmakers who champion women must take it to the community level, because seriously addressing "women's issues" requires seeing women as more than baby incubators or workers. We must continue to challenge traditional family roles that are outdated in the modern age.