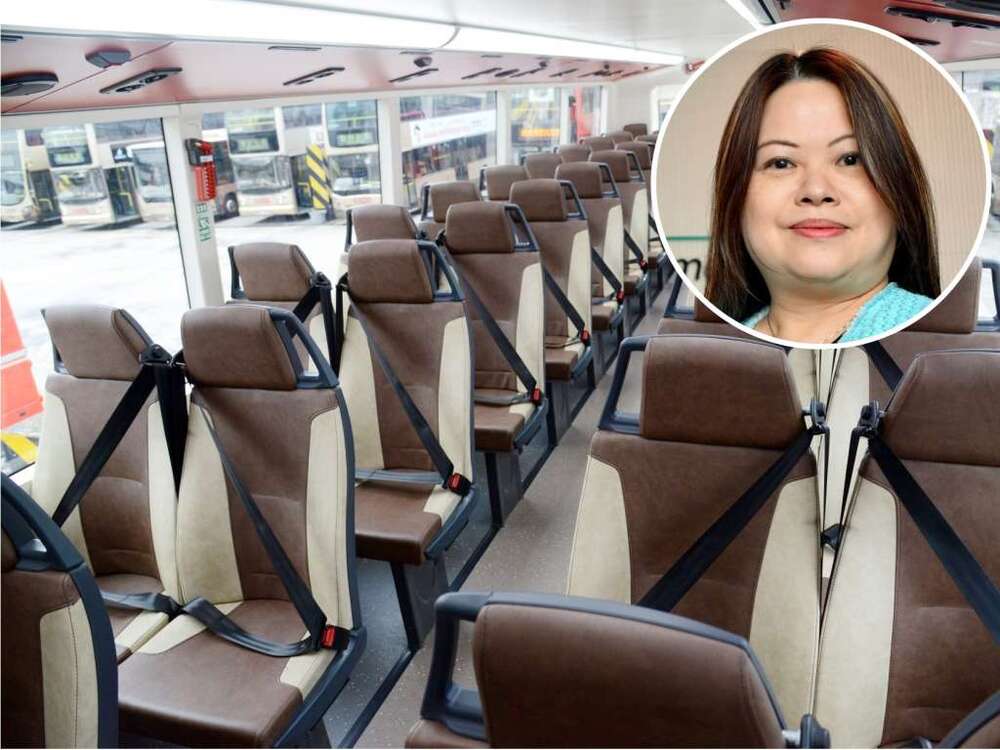 Legal liability of wearing seat belts lies in bus passengers, not drivers
The legal liability of wearing a seat belt lies in bus passengers themselves but not the drivers, the transport chief said when speaking of a possible mandate to be submitted to the new term of the Legislative Council.
A fatal bus incident that took place in Tai Wai in November saw one dead and 11 injured. Back then, Commissioner for Transport Rosanna Law Shuk Pui said the department was mulling a mandate to regulate all bus passengers to wear seat belts.

Speaking on a radio program on Saturday, Law said the legal liability of wearing a seat belt lies in bus passengers themselves, but not the bus drivers.

"Of course we will study the details thoroughly. But it won't be like the bus drivers cannot start the engine when one or two passengers refuse to wear the seat belt," Law said.

"The drivers cannot always keep a close watch on all passengers and it doesn't make any sense that the whole ride is disrupted by a few passengers refusing to wear seat belts."

She also warned the public that there may be large-scale law enforcement actions if the mandate comes true.

Law said that at least 1,700 buses have seat belts installed on the upper deck seats, and expected the number to climb to 3,000 by 2023.

As for taxi drivers who have several dashboard smartphones, Law said the department have spoken to the industry and believed there should not be more than two smartphones on drivers' dashboard. The phones should not block the eyesight of drivers as well, she pointed out.

She continued that the number of dashboard smartphones will also be regulated if the law enforcement agencies and the stakeholders reached a mutual agreement.